Whitby Events, Places to Visit & Things to Do
Walk With Heritage Project – Whitby Sculpture Trail
The Walk with Heritage project is a series of unique wire sculptures which have been placed around the streets of Whitby. They lead you through some of the traditionally quieter parts of town, telling a visual story of Whitby's fishing and cultural heritage along the way.
The sculptures made by talented local artist Emma Stothard depict some of the most important and interesting characters from Whitby's maritime history.
The sculptures can be found around town and an App is available to obtain information on their locations and to tell you about each character's story.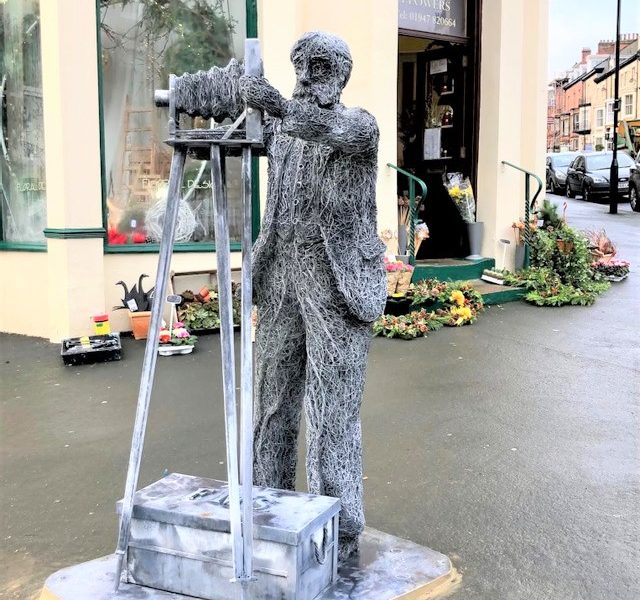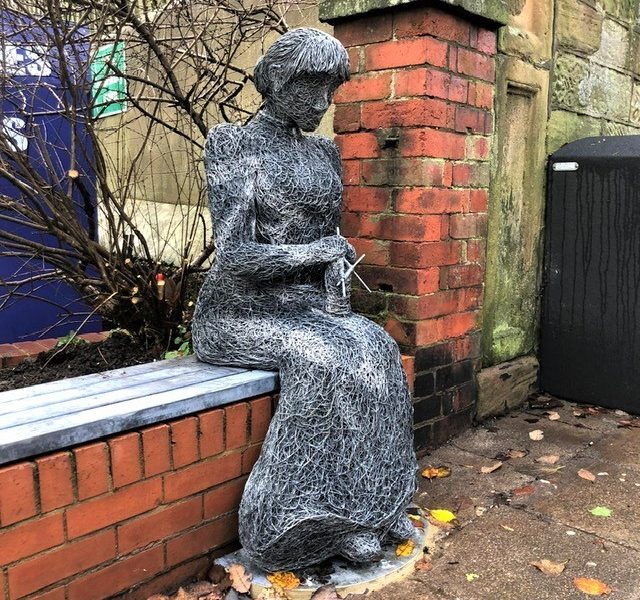 Above we have Frank Meadow Sutcliffe, famous for his 'real life' photography of local fishermen and family life; and a lady sitting knitting a 'Gansy'. A Gansy is a hardwearing, hand knitted, woollen jumper which was worn by the fishermen.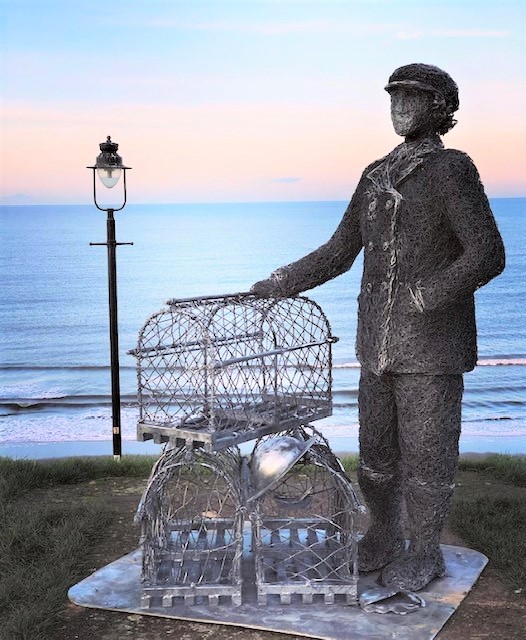 The sculpture above portrays Dora Walker, Whitby's first female skipper.  You can read about Dora here.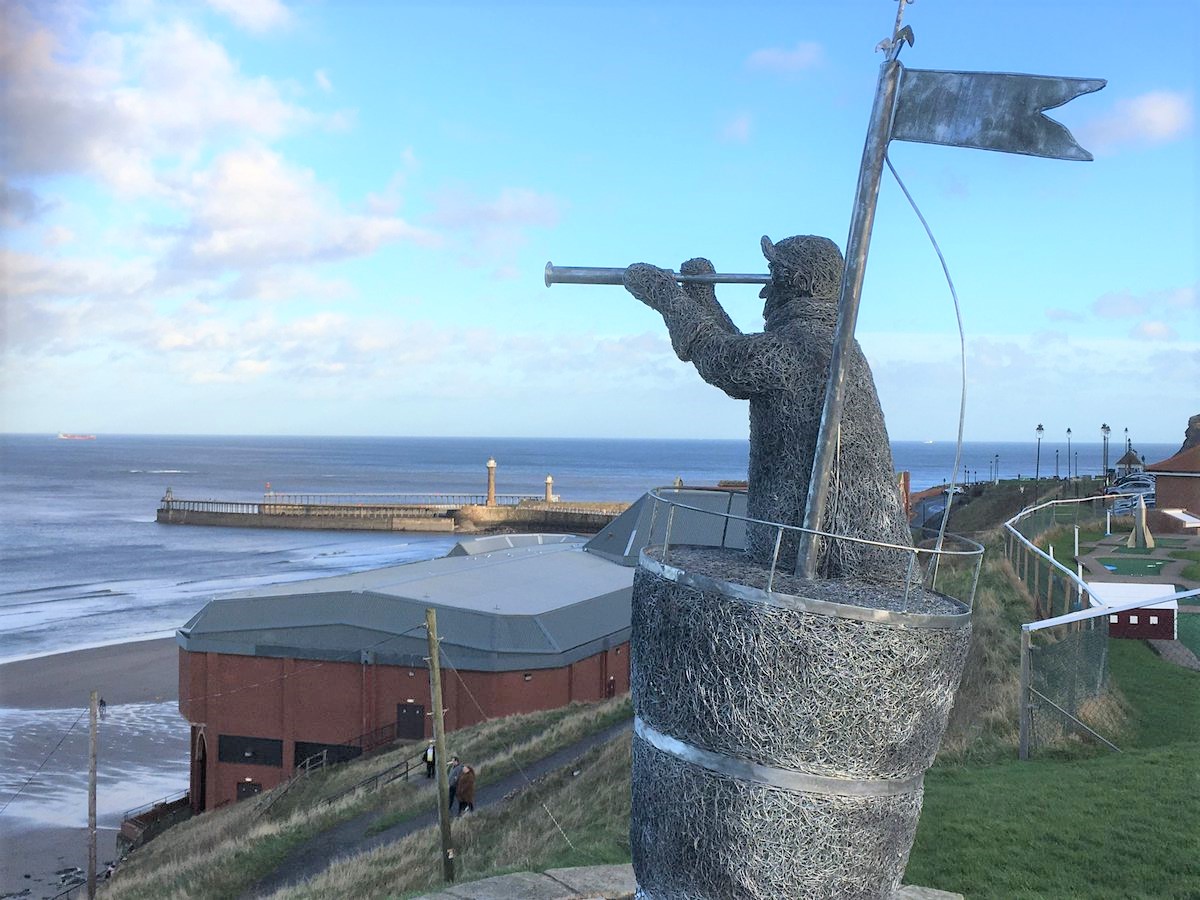 William Scoresby Snr. looking out from the Crow's Nest. William was a whaler and intrepid Arctic explorer who incidentally also invented the Crow's Nest.  More on William Scoresby can be found here.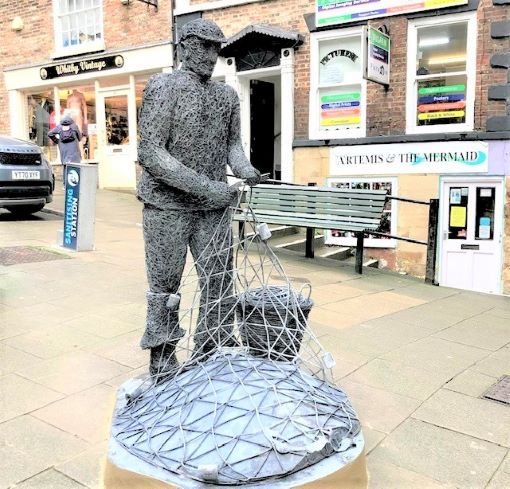 A fisherman mending his nets.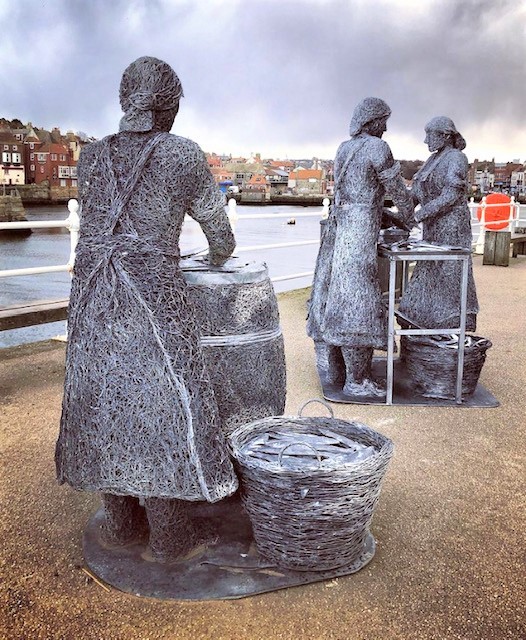 A fishwife with her barrel of herrings.