Whitby History & Mythical Tales
Whitby history in postcards – old postcards of Whitby
The first postcards to be issued in the UK appeared in 1870. They were plain white cards on both sides and had a pre-printed stamp. These were only issued by The Post Office.
1894 saw the first picture postcards, with a small picture on one side and the other side for writing the address. Then in 1899 what we know as the standard size postcard was introduced with a large picture on the front and space for the address on the back. It wasn't until 1902 that the 'split back' was introduced, giving the sender a little room to write a message.
Between 1902 and 1914 hundreds of thousands of postcards were issued and the sending and collecting of postcards became a craze. Of course, we still buy postcards of places we visit either as a memory of our trip or to send to friends and family today.
We've come across some delightful old postcards of Whitby, some of them dating back to pre-1902.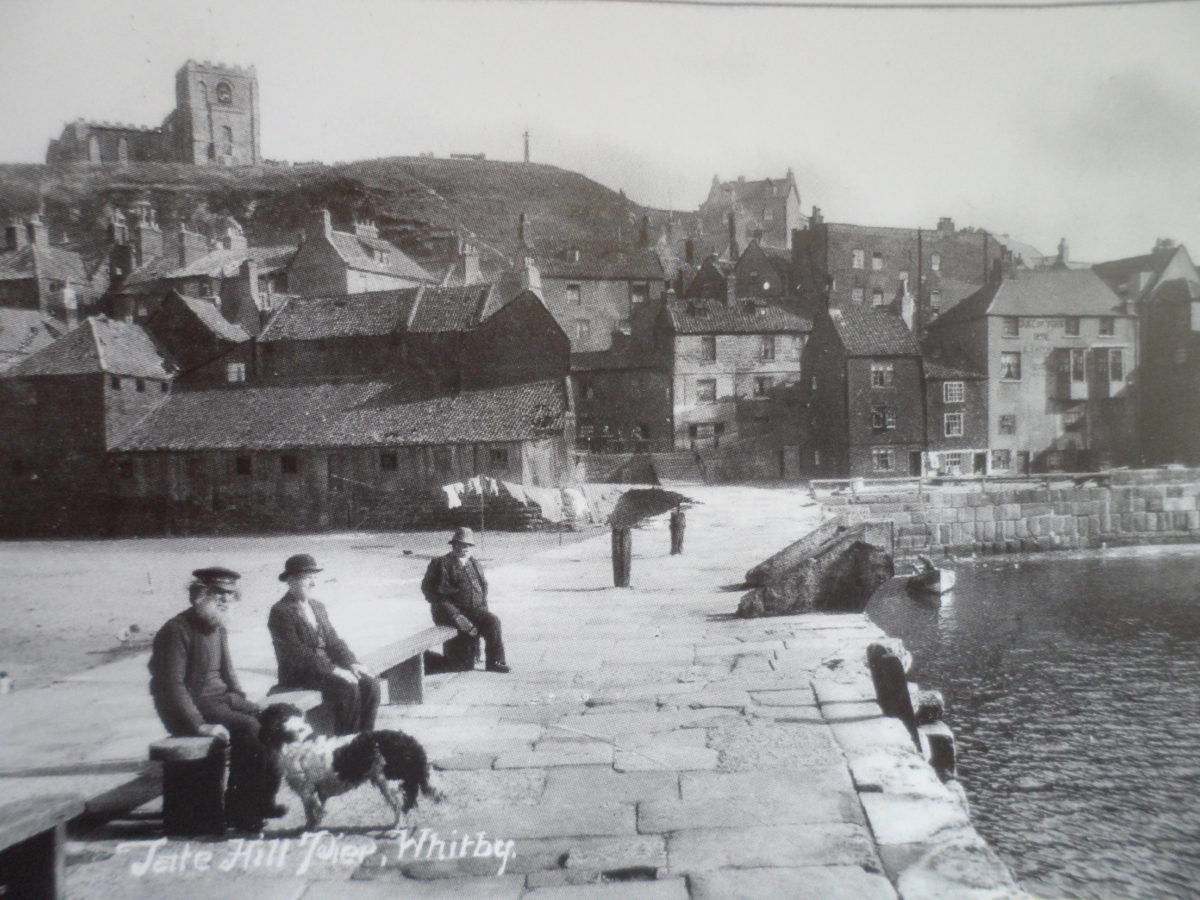 Tate Hill pier.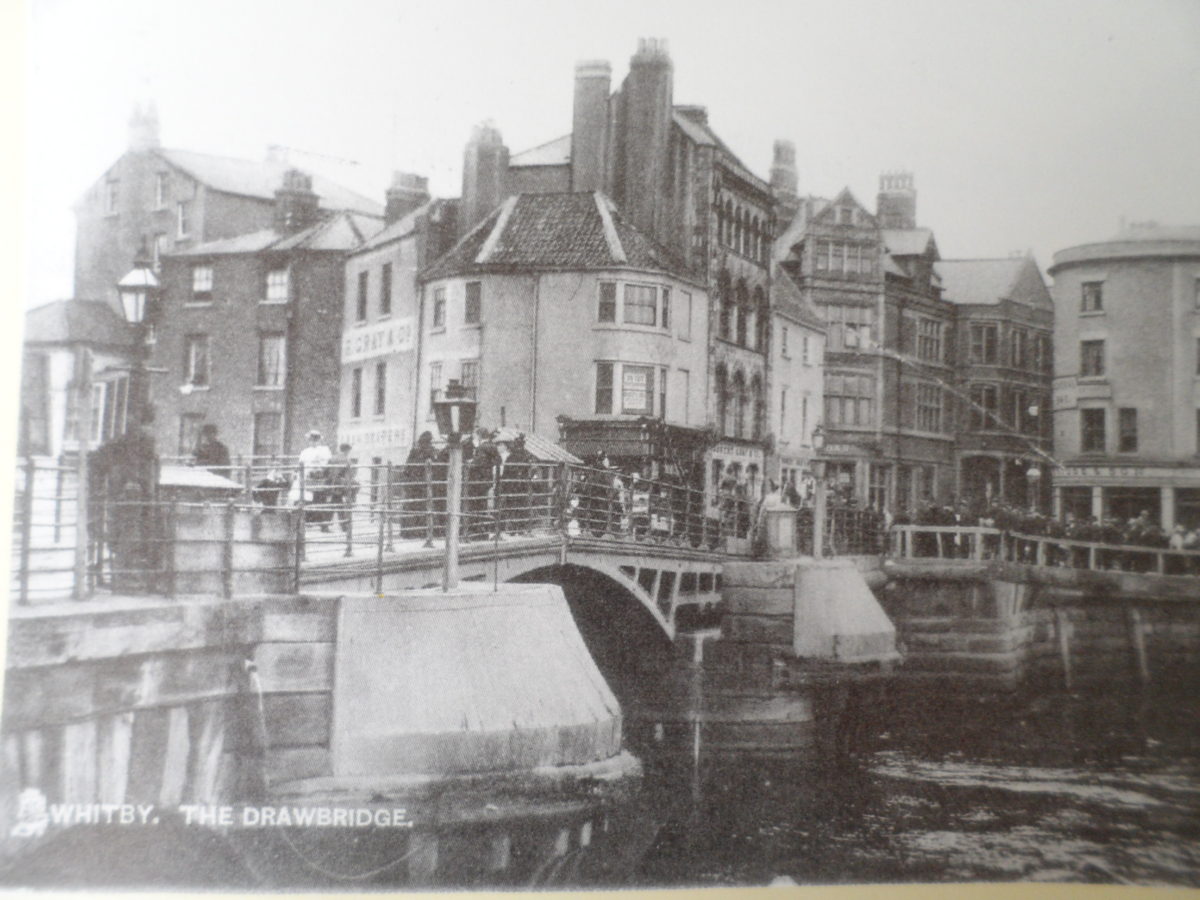 The Drawbridge which was opened in 1835 then replaced by the present Swing bridge in 1909.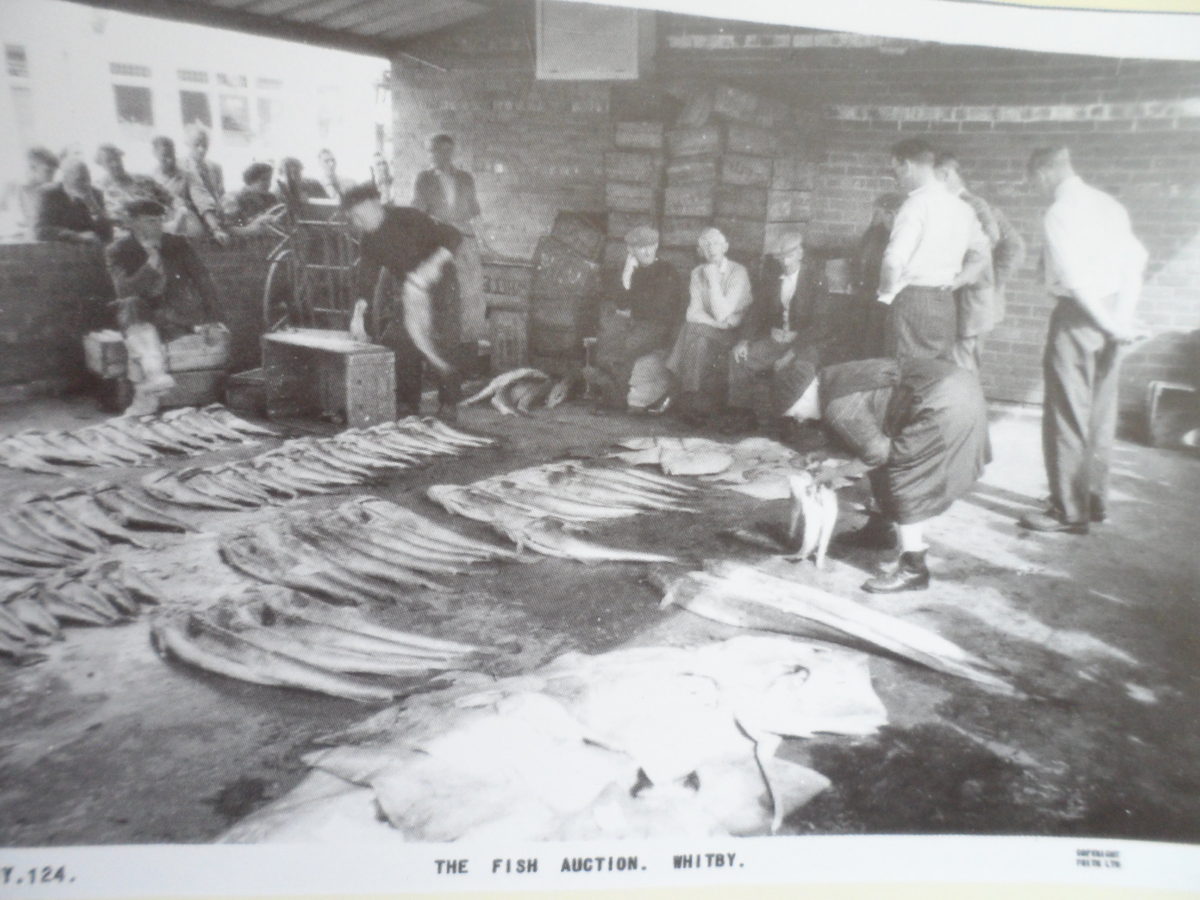 The Fish Market. The postcard shows Hannah Dryden Smith who was well known for selling fish to the locals from a basket which she carried on her head. You can read more about Hannah Here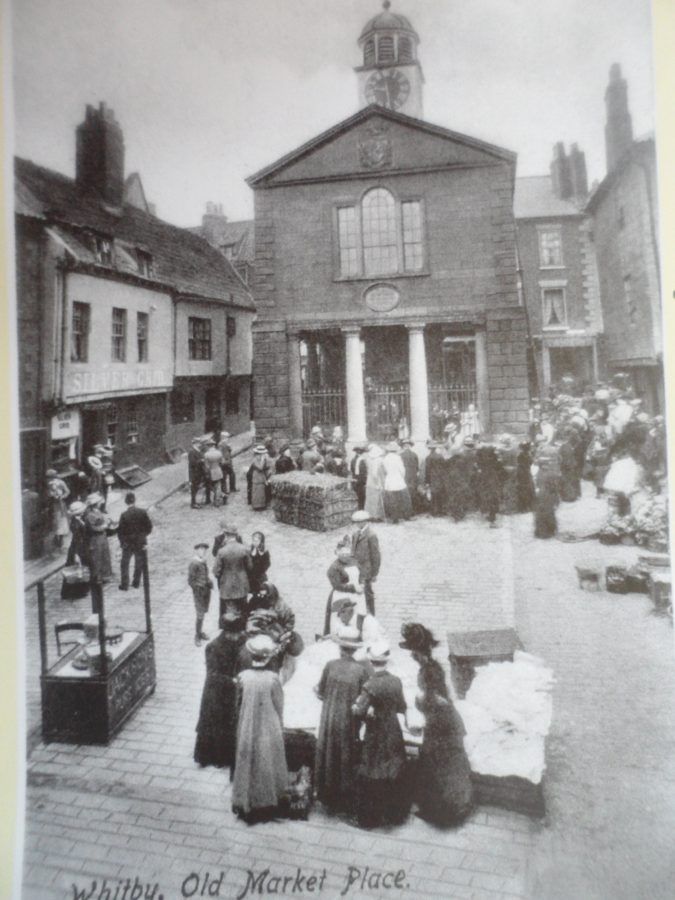 The Old Market Place.
A more colourful postcard showing the beach with a line of Victorian bathing huts.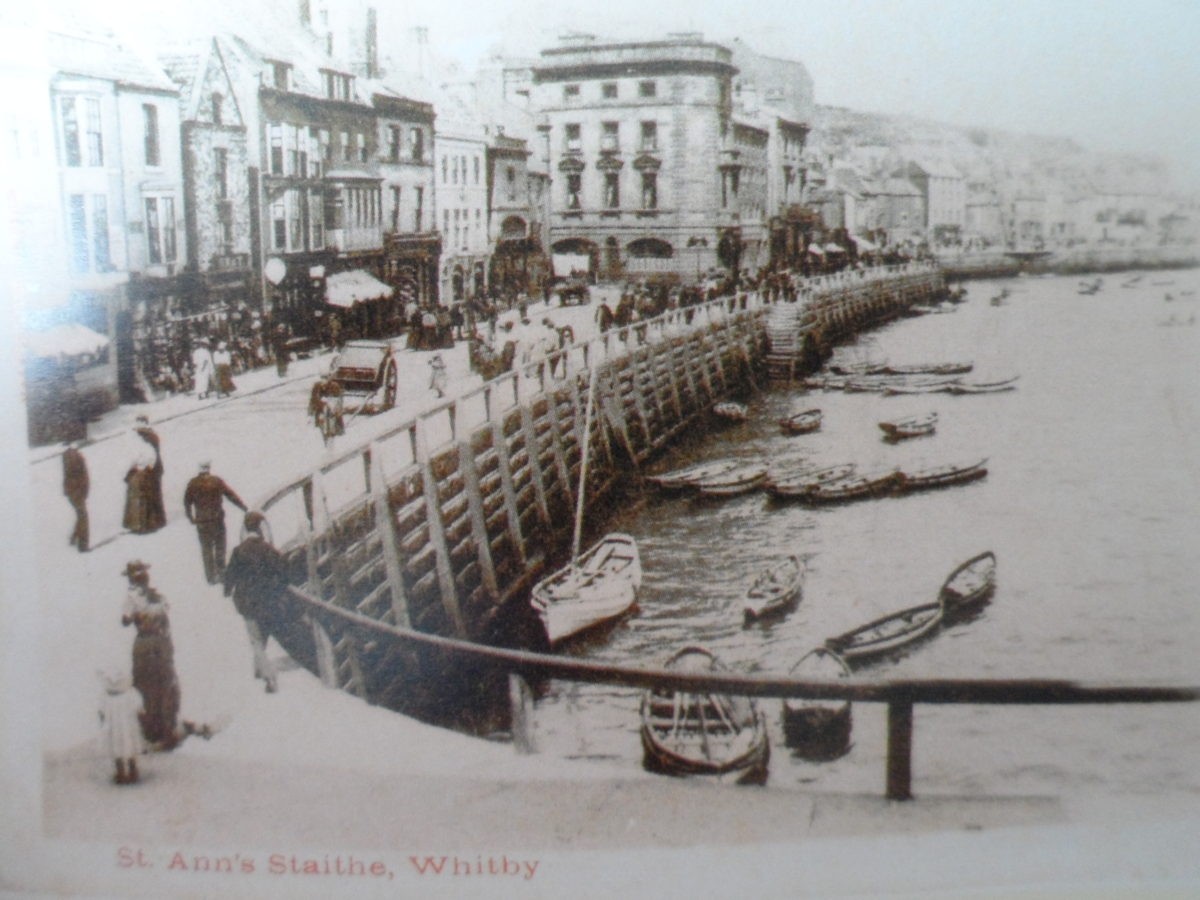 St Ann's Staith. This postcard would have been published before 1902 as it has a space on the right of the photograph to write a short message, before the 'split back' cards were issued.