Useful information
Whitby West Cliff lift
Whitby Cliff Lift was opened 1931. It consists of a vertical shaft down from the cliff top through the boulder-clay, leading to a 221ft long pedestrian tunnel out to the beach. Originally there were two electrically operated lift cars, running in parallel, but since 2003 only one of the cars is in use. The other has been removed.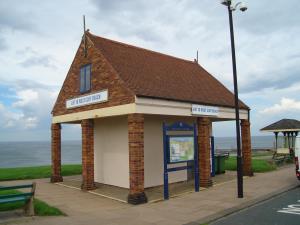 Opening hours: the lift operates from the end of April/beginning of May through to the end of September/beginning of October, 10am – 5:30pm. This year the lift opens on 05 May.
Price: 60p for a single fare
Facilities: children welcome, dogs accepted, disabled access. There is a first aid centre located close to the beach lift.