Why We Love Whitby - Resident and Tourist Interviews
Whitby Folk – manager and golf professional at the Whitby Golf Club
Whitby is full of interesting people. Through their daily work they help keep the town ticking and help make it a great town to visit. Shoreline Cottages has interviewed a number of these 'Whitby folk' to find out why they love the town so much and how they think it's changed.
Today we meet Tony Mason, a golf professional and manager of the Whitby Golf Club. Having originally been founded at Goathland in 1892 Whitby Golf Club has been located in this stunning clifftop location between Whitby and Sandsend since 1895. There are wonderful views along the coast between Kettleness and the iconic Whitby Abbey and views inland towards the rolling North York Moors. Wherever you are on the course you are guaranteed a view of the sea!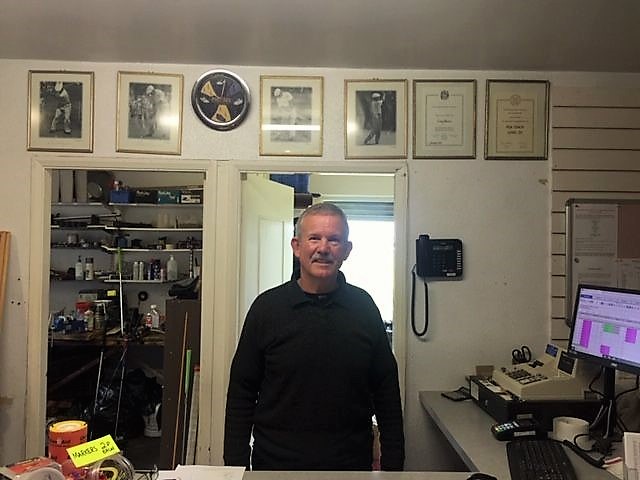 Could you please tell us a little about your job? As a golf professional I sell equipment and teach golf to people. As a manager, I meet and greet customers and do the golf club administration. I've been here 30 years and I like the variety of the job.
Do you mind telling us how old you are? I'm 64.
Have you lived in Whitby all your life? No. We liked Whitby so we bought a holiday cottage here.
What do you love most about Whitby? It's a very friendly town. With it being quite small you get to know an awful lot of people!
What do you like least about Whitby? The weather. I hate sea fret! I would also like to encourage some of the local people to be less insular.
What has changed in the town over the past 10 years or so? It's got a lot busier. The golf club membership had got smaller, following national trends.
Do you have any children? Yes, I have 3 children. 1 was born in Whitby and the other 2 were born in York. They have all moved away now. Lisa is 40 and lives in London, Rebecca is 38 and lives just outside Toronto and Andrew is 27 and lives in York.
In your spare time what do you like to do? I enjoy walking and listening to classical music.
Will you ever leave Whitby? No. We enjoy Whitby so much.