Whitby Events, Places to Visit & Things to Do
Whitby History & Mythical Tales
Whitby Piers and their history.
The two piers in Whitby have been in existence since before the 1500's. By 1540, in the reign of King Charles I, the two oak piers (East and West) were replaced partially with stonework and further work was undertaken around the 1600's. Both piers were rebuilt in 1735, each measuring approximately 183m, but by 1814 the West pier was further extended to reach a length of 309m. In 1905, both the piers had new pier ends built on, each of a length of 152m.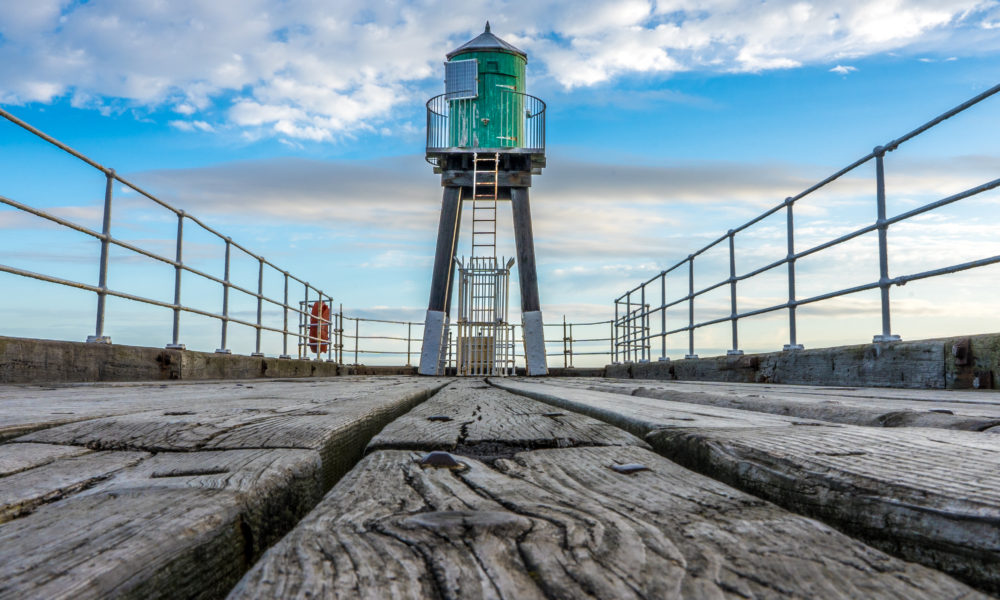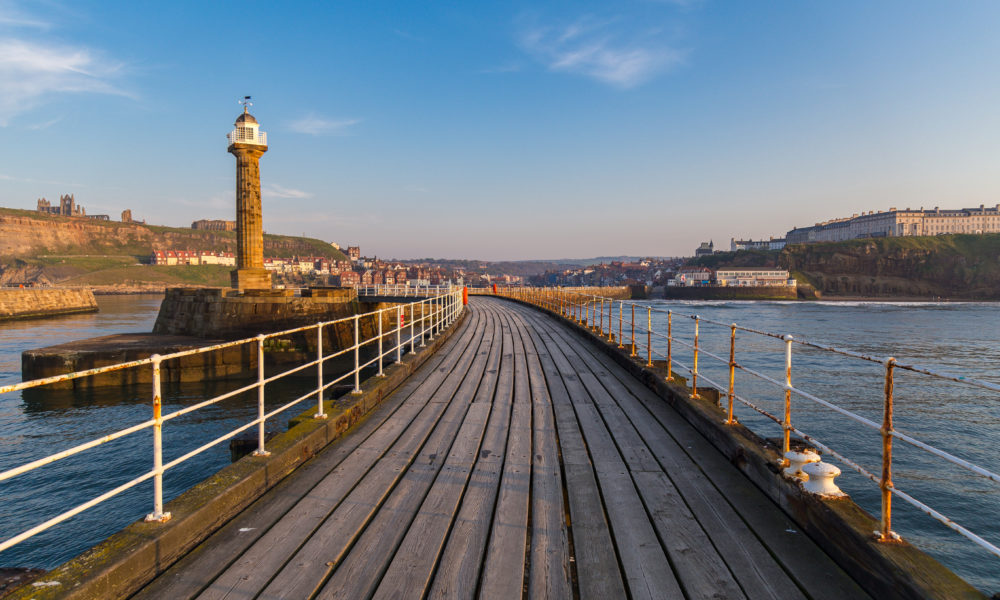 There are two lighthouses on the West pier, and two on the East pier. The larger, older lighthouse on the East pier was built of stone in 1854, and is a 55 feet high column tower, with lantern on top. This was replaced in 1914, by the new Whitby East pier light. The new pier was built as a wooden framework tower on 'legs'. Currently operational, it displays an automated fixed red light (red for port). The West pier lighthouse was built in 1831 and is an 83 foot stone column tower with a lantern on top. This light still displays a green light when shipping is expected. This lighthouse too was replaced in 1914, by a wooden framework tower on 'legs'. Only the older West pier lighthouse is open to the public, but on a limited number of days per year. The Whitby Tourist Information Centre is normally given details of the opening times shortly in advance. Telephone Number: 01723 383636.
Fishing is allowed on the lower tier of the West Pier only, although this can be closed off in stormy weather. The entire West and East piers are best avoided in very high tides and during rough seas. A new ornamental gate was erected and dedicated to Whitby seafarers, which is in place at the beginning of the newer extension. Along the older main West pier there is seating and lighting. There still remain some capstans and old mooring posts. A new addition at the beginning of the West pier, are fossil imprints in the paving.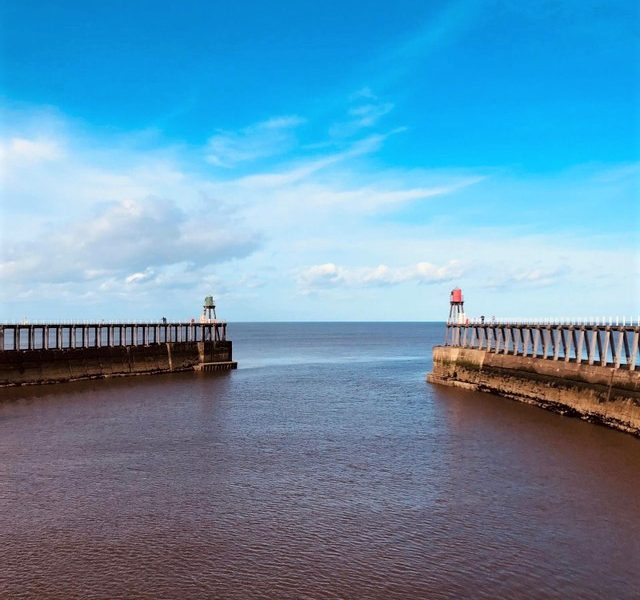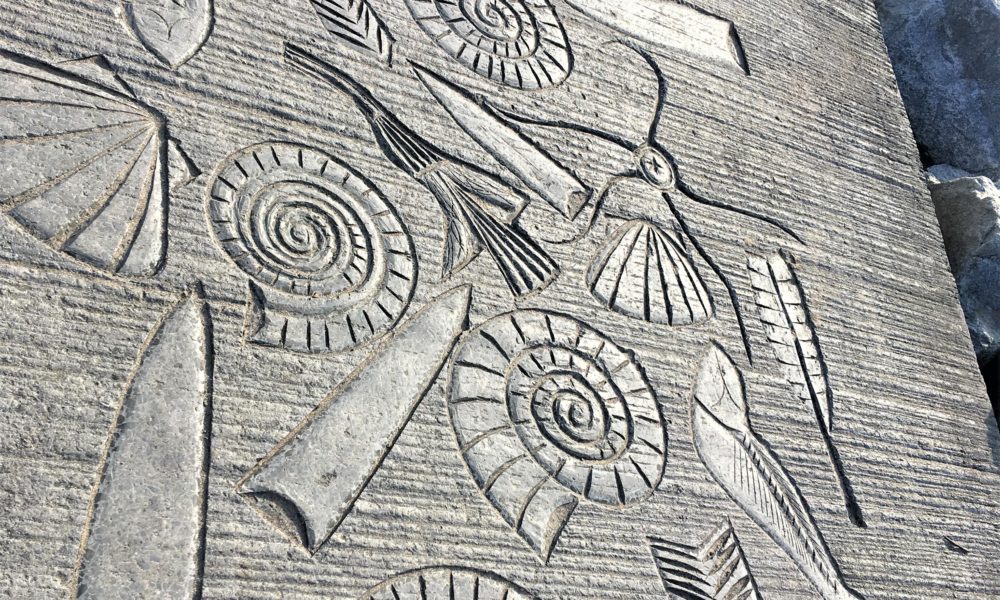 If your dog is lucky enough to be coming on holiday with you they will love staying in a property on the beach front. Some of our Whitby holiday cottages have an amazing view of the piers. You can find our cottages with sea views Here.