Shoreline News
Is this Captain Cook's ship the Endeavour or not?
Captain Cook's ship the Endeavour is back in the news again.
This week (3/2/22) A team of Australian archaeologists claim to have identified the remains of James Cook's HMS Endeavour off Rhode Island in the United States, which would solve one of the greatest maritime mysteries.
Just hours after this claim was made, the Rhode Island Marine Archaeology Project (RIMAP) reported that there were still a lot of unanswered questions and that the Australian Team had reported a premature conclusion. RIMAP say that "there has been no indisputable data found to prove the site is that iconic vessel, and there are many unanswered questions that could overturn such an identification."
The Endeavour was the vessel used by the explorer on his voyages of discovery to the Pacific between 1768 and 1771. The ship was later sold to private owners and was renamed Lord Sandwich. It was deliberately sunk in 1778 by British forces during the American Revolution.
Over 250 years later it still remains to be seen whether the wreck found and studied in Newport Harbour, Rhode Island is actually that of the Endeavour.
To read more about this latest news click Here for the BBC News article.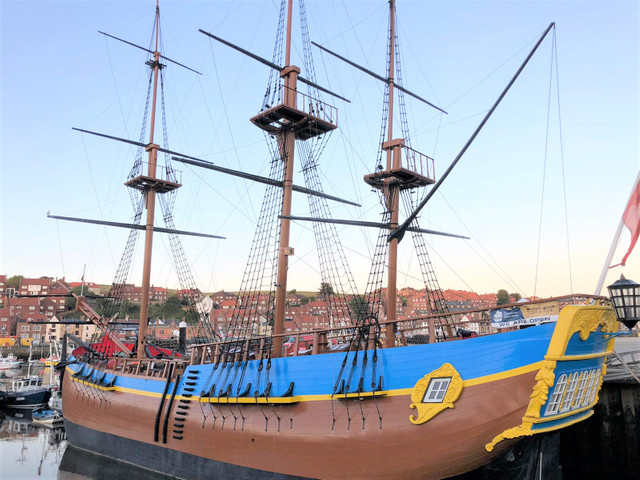 The replica ship, The Endeavour, in Whitby.