Whitby Events, Places to Visit & Things to Do
The fishing village of Staithes
The pretty little fishing village of Staithes is tucked between two headlands, sheltering the tiny harbour. The village is a 10 mile drive north of Whitby, passing through Sandsend and Runswick Bay and is well worth a visit.
It's hard to believe that Staithes was once one of the largest fishing ports on the north east coast of England. At its busiest there were just under 300 fishermen working from the little port. Three trains a week delivered the catches to the rest of the country from Staithes station on the Whitby, Redcar and Middlesbrough Union Railway.
Staithes still has a small fleet of traditional cobles (traditional fishing boats) which you can often see pulled up on the sides of Staithes Beck, where it flows into the harbour
One of the village's most famous residents was Captain James Cook. In 1744, 16 year old James came to live in Staithes as an apprentice to William Sanderson, a local grocer and draper. Just 2 years later he became an apprentice seaman in Whitby. The sea was obviously more appealing than the grocery trade!
The Staithes Heritage Centre and Captain Cook Museum, can be found in the old Methodist Chapel in the village and has many exhibits about Cook's life and voyages, together with interesting displays about the way of life in old Staithes, particularly that of the fisherfolk.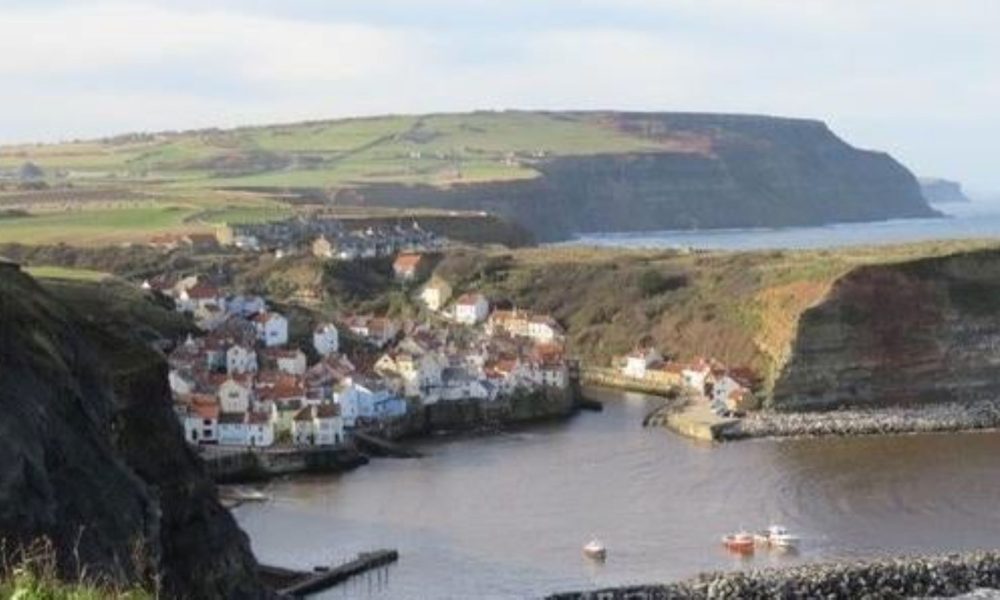 Staithes became extremely popular with holidaymakers in the late 1800's and its quaint cottages and pretty harbour drew in many artists. The village became home to the famous Staithes group of impressionist painters in the early 1900s, with Dame Laura Knight perhaps the best-known member.  A collection of the group's work is on display in Pannett Art Gallery, Whitby.
The village is also popular with geologists. In the early 1990s, a rare fossil of a seagoing dinosaur was discovered after a rockfall between Staithes and Port Mulgrave.  Many visitors enjoy searching for fossils and Jet on the shoreline here. Cracking open a piece of shaly rock can reveal Ammonites and Belemnites and of course what looks like a black stone can indeed be found to be Jet. If you are really lucky you could find Dinosaur or Reptiles remains, these are most likely to be found just above the level of the beach in the cliff faces.
You can learn more about beachcombing for Jet on the coastline here: https://shoreline-cottages.com/whitby-life-blog/whitby-jet/