Whitby History & Mythical Tales
Port Mulgrave history and our holiday cottages there
Port Mulgrave is a former ironstone exporting port on the North Yorkshire coast between Staithes and Runswick Bay.
Originally the port was known as Rosedale, but to avoid confusion with the ironstone mines and iron works at Rosedale in the middle of the North York Moors the area was renamed Port Mulgrave, in honour of local landowner the Earl of Mulgrave.
Sir Charles Palmer opened an ironstone mine at Rosedale Wyke, Port Mulgrave and constructed a harbour in 1856-57. Initially the harbour exported ironstone to Jarrow on Tyneside to supply Palmers Shipbuilding and Iron Company.
When the mine at Rosedale Wyke began to run out Sir Charles Palmer established Grinkle ironstone mine 3 miles to the east and in 1875 a narrow-gauge railway line was built to service the mine. The ironstone wagons from Grinkle were taken over bridges then through a tunnel and along another inclined tunnel on a ropeway powered by a steam engine. The railway wagons then emerged 30ft above sea level in the cliff side. They were then led onto a gantry with bunkers on the east harbour wall ready for loading the ironstone directly into ships in the harbour. The tunnel entrance can still be seen but is sealed up.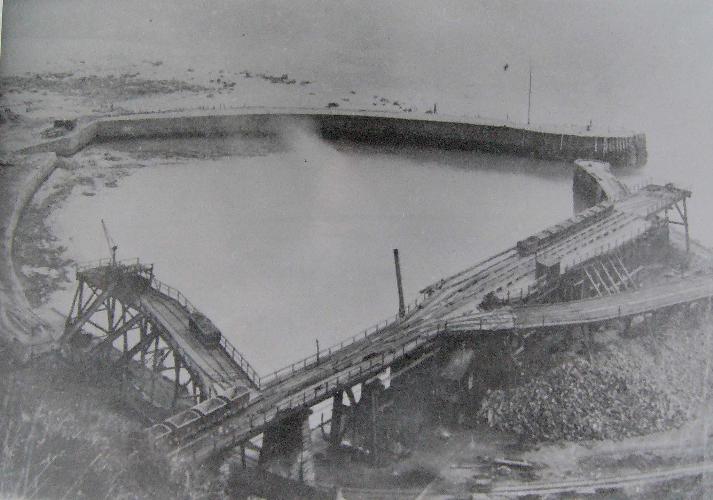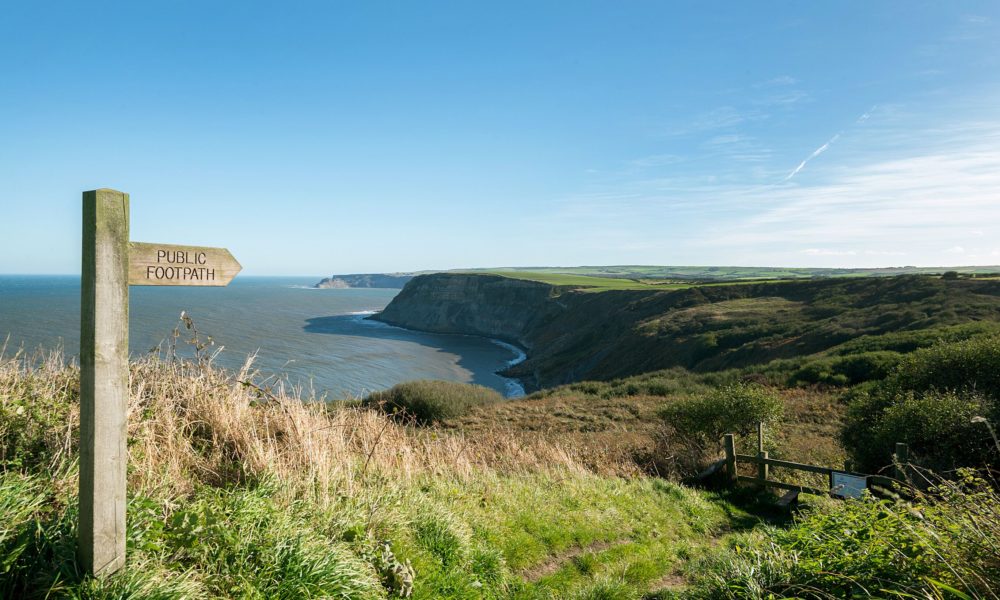 Port Mulgrave was a busy port for 40 years but due to a new railway link and cheaper foreign sources of ironstone the harbour ceased to be used by 1920 and was abandoned. In 1934 Grinkle Mine was also abandoned, and the harbour machinery sold off as scrap and the gantry accidentally destroyed by a fire. The west harbour breakwater wall was deliberately destroyed by the Royal Engineers to prevent its use as part of any German invasion during World War II.
There are various cottages and houses still sitting up on the cliff top, with superb views over the sea.  The Cleveland Way hiking trail runs across the top of the cliff, which leads you to the shores of Staithes or Runswick Bay, less than two miles in either direction.
Palmers, Rosedale, Coachman's Rest and The Old Stable are amongst the properties on the cliff top at Port Mulgrave. If you're looking for a peaceful coastal break why not check them out on our website.  https://shoreline-cottages.com/lp/port-mulgrave-holiday-cottages/