Whitby Food & Drink
Quirky places to eat in Whitby
You've chosen to stay in Whitby, you've thought about the activities and attractions you'd like to see and do but have you thought about where you'd like to eat? Of course, Whitby is famous for its Fish and Chips but why not try something a little bit different.
We've put together a selection of quirky eateries for you that are well worth a try.
Humble Pie 'n' Mash – 163 Church Street, Whitby.
Humble Pie 'n' Mash is exactly what its name suggests, offering a range of freshly homemade meat and vegetarian pies served up with creamy mash, peas, and oodles of gravy.
The café is a restored timber framed 16th Century shop on the East Side of town, but when you open the door you walk back into the 1940's.  Laid out like a wartime front room with 40's music playing in the background and food served in enamel bowls and plates you'll be transported back in time. In the colder months you will also find a roaring fireplace to welcome you.
http://www.humblepie.tccdev.com/index.html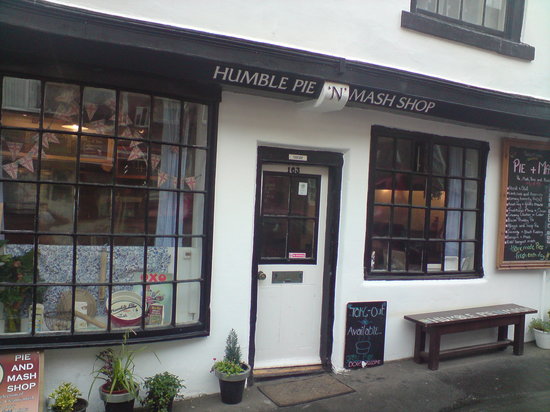 Albert's Eatery – Wesley Hall, Church Street, Whitby.
Albert's is set in a restored Wesleyan chapel which it shares with the Museum of Whitby Jet. Queen Victoria was a huge fan of Whitby Jet which is why the restaurant is named after her Prince Consort Albert. The restaurant specialises in quality, fresh, local seafood but also offers vegetarian options and is open for Breakfast, Lunch and Dinner.
The dining room is full of ambiance and many of the chapel's features such as the organ pipes and beautiful wall tiles have been retained giving it an opulent Victorian feel. Being housed with the Jet Museum there are also many displays including the world's largest piece of Whitby Jet. If you're lucky you may even be seated next to this display.
https://www.albertseatery.co.uk/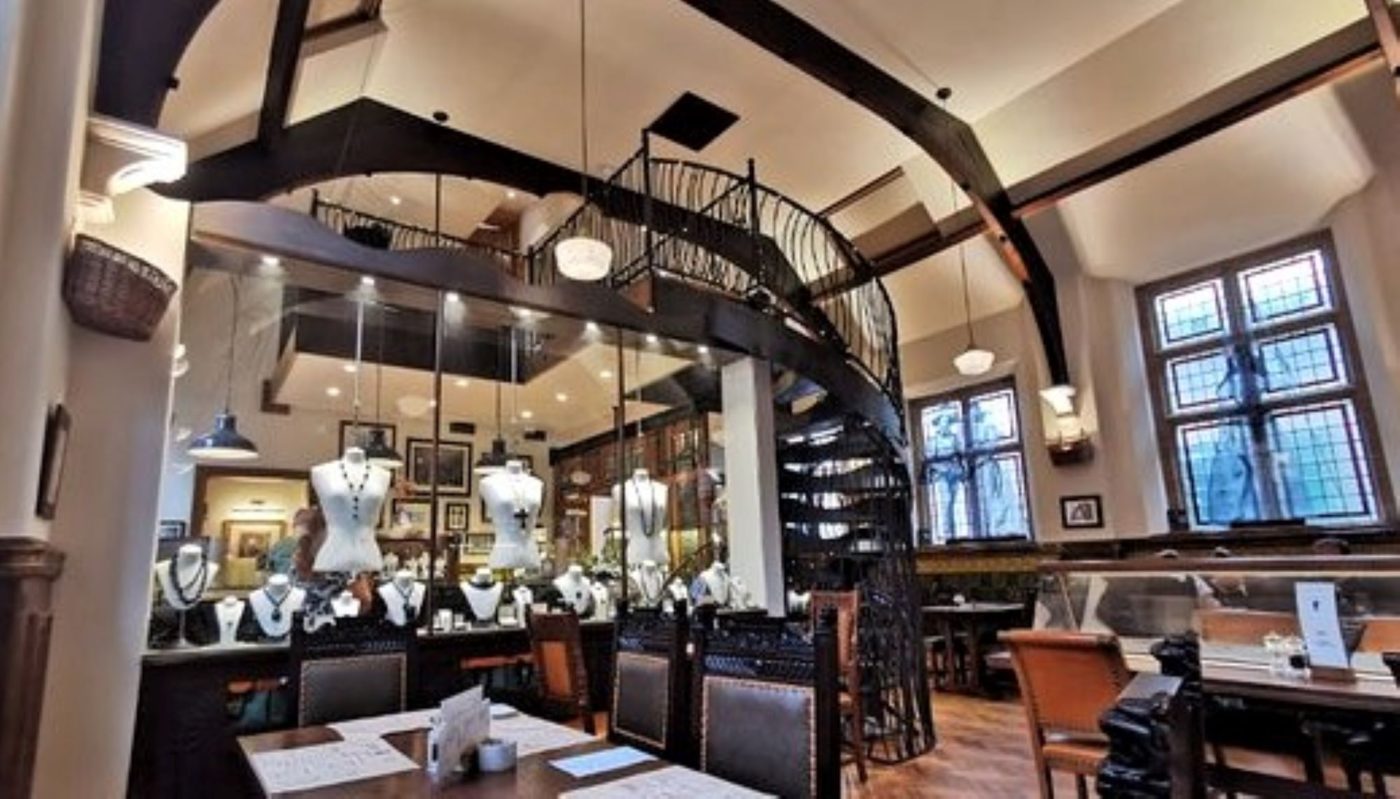 The Orlop – Endeavour Wharf, Whitby
The Orlop Restaurant can be found within the replica ship HM Bark Endeavour and is moored in the Harbour. Don't worry, you will be able to find it, you can't miss it!
If it's lunch you're looking for then the Orlop Deck Café provides sandwiches, snacks, freshly baked cakes and scones and hot and cold drinks.  For dinner or Sunday Lunch try the Orlop Restaurant in the ship's mess. Soak up the interesting and fun surroundings of the mess room and enjoy the good range of food choices. A children's menu is also offered for Sunday Lunch.
https://www.hmbarkendeavour.co.uk/dine/the-orlop-restaurant/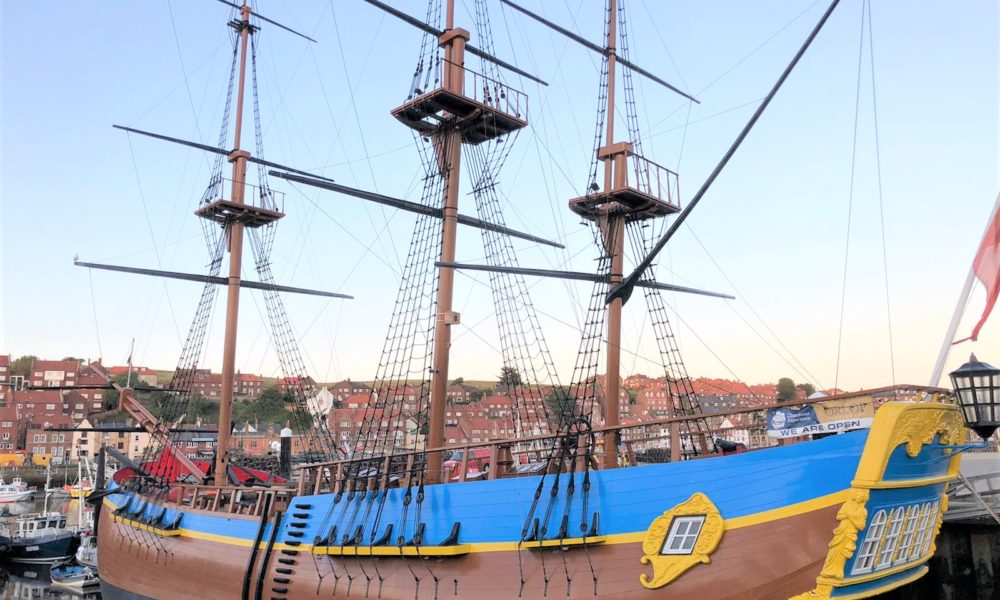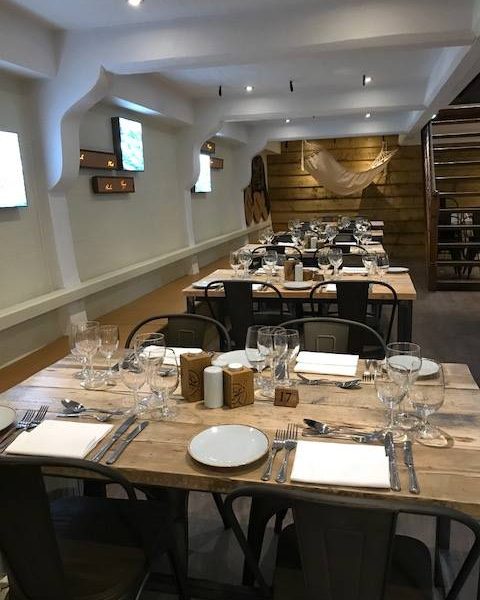 The Blitz Café – 97-98 Church Street, Whitby
Take a stroll up the cobbled Church Street and listen for the 40's music. The Blitz Café is as you guessed, Wartime themed. This is a 'multi-functional' café, serving up traditional soups, salads, sandwiches, Yorkshire Puds and home-made cakes, and even loose-leaf tea served in china cups by day, then in the evening a good selection of Tapas and Sangria. The décor is quirky and in-keeping with the wartime theme with 40's music playing in the background. Even if you don't need it, the loo's are well worth a visit! You descend as if entering an air raid shelter with sandbags and corrugates tin roof and war time posters and slogans on the walls.  A lovely little place full of character and charm.
https://www.theblitzwhitby.co.uk/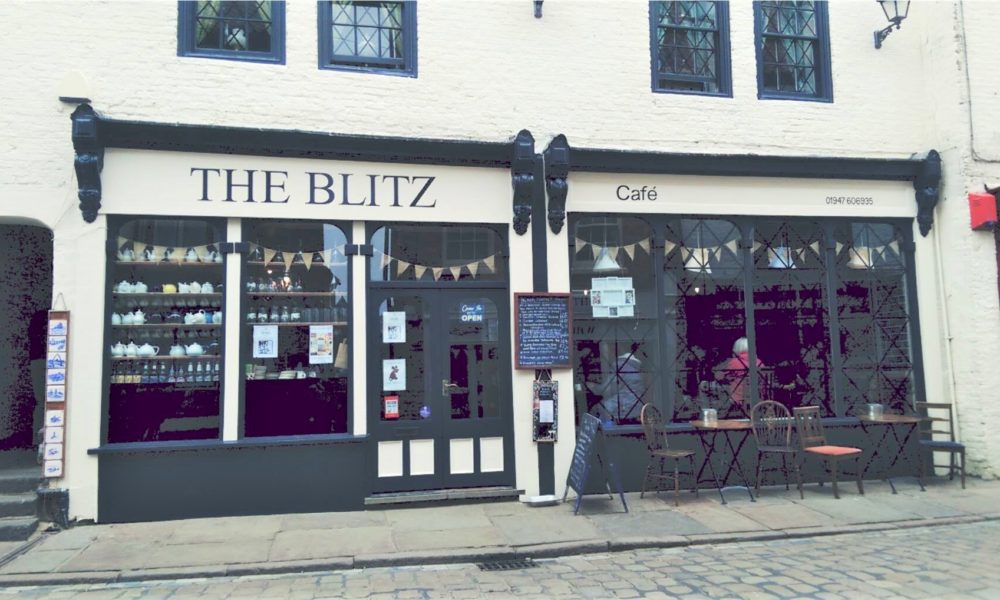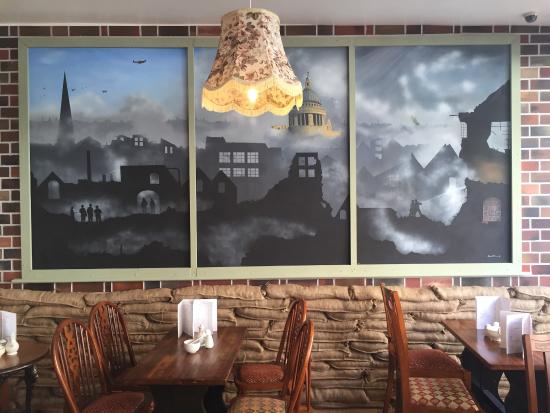 Rusty Shears – 3 Silver Street, Whitby
Rusty Shears is slightly off the beaten track tucked away on Silver Street, but well worth a visit. You'll find a quirky dining room full of Victoriana where you can enjoy Breakfast, lunch or afternoon tea and in peak season you will also find it open into the evening to partake of meat platters accompanied by one of their range of over 150 Gins. If the weather is good you can also enjoy sitting in the pretty little courtyard to the rear.
The café also offers Vegetarian, Vegan and Gluten Free Options so there's something for everyone! Their home-made cakes and pastries are a must, accompanied by one of their speciality teas. The courtyard is Wheelchair Accessible and Dog Friendly.
https://www.facebook.com/Rustyshearswhitby/