Whitby Dog-Friendly Guide
Romantic dog walks in and around Whitby
If you're wanting to make plans for Valentine's Day and looking for a last minute get-away with your loved one then why not head to the breath taking north Yorkshire coast and book one of our romantic Whitby cottages for a trip away?
Here's a collection of our favourite romantic dog walks that are all located in and around the popular seaside town of Whitby.
Whether you're staying in one of our 
dog-friendly cottages in Whitby
 or taking a short day trip to the Yorkshire coastline on 14 February, going on one of these walks will make your Valentine's Day weekend extra special.
The 199 Whitby Abbey Steps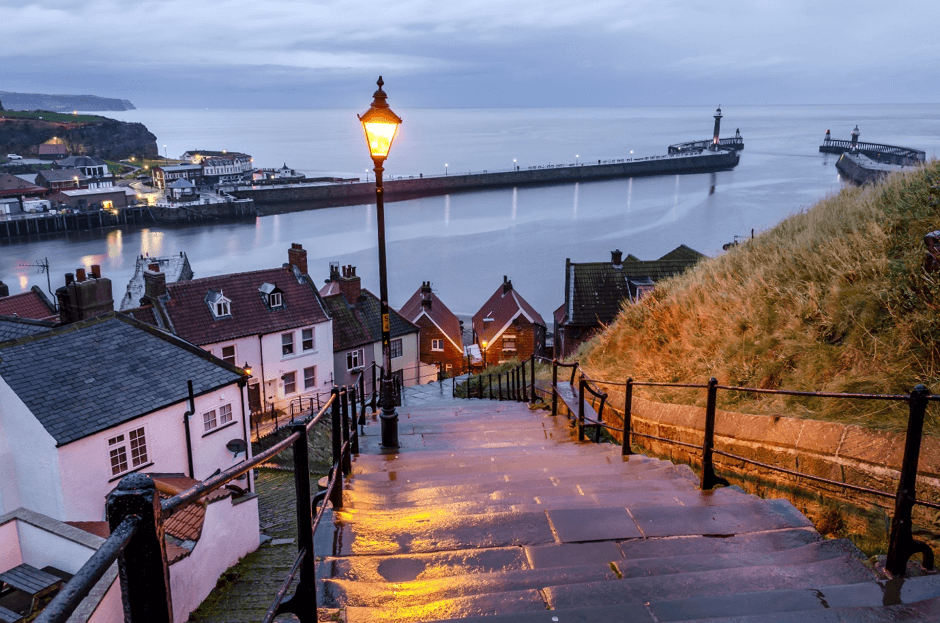 Depending on how fit your dog is, you can make your way up the famous 199 steps on foot and be rewarded with stunning views over Whitby harbour.
The sunrise and sunset views from the top of the steps will most definitely give you butterflies this Valentine's Day and create the perfect start or end to the day.
Whitby Abbey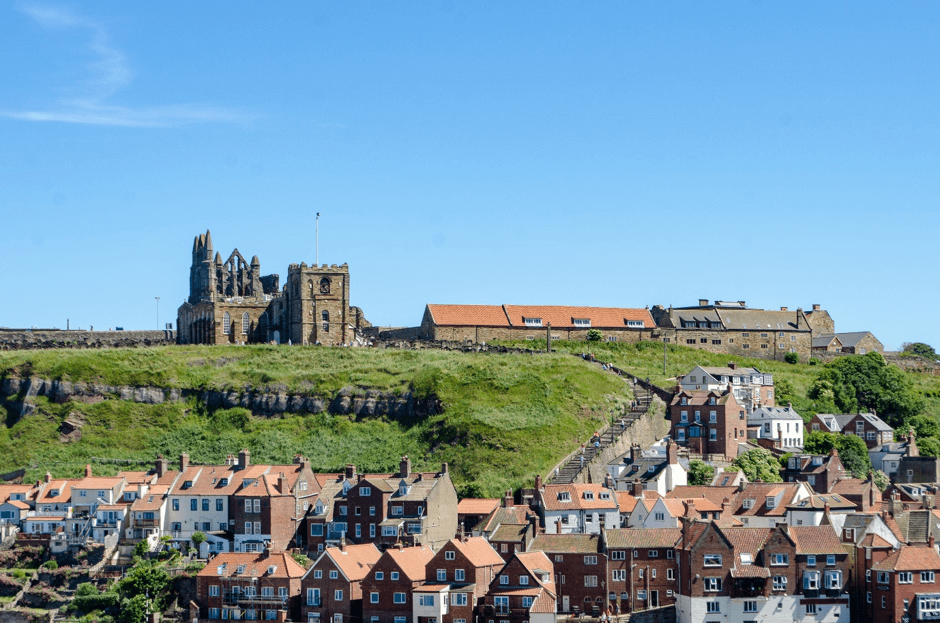 Whitby Abbey and its surroundings offer stunning scenery and your dog will enjoy the beautiful walk along the clifftops; however please remember that all dogs must be kept on the lead at all times. After exploring the spectacular ruins of Whitby Abbey, why not head to one of Whitby's dog-friendly cafes for a well deserved cuppa.
Beck Hole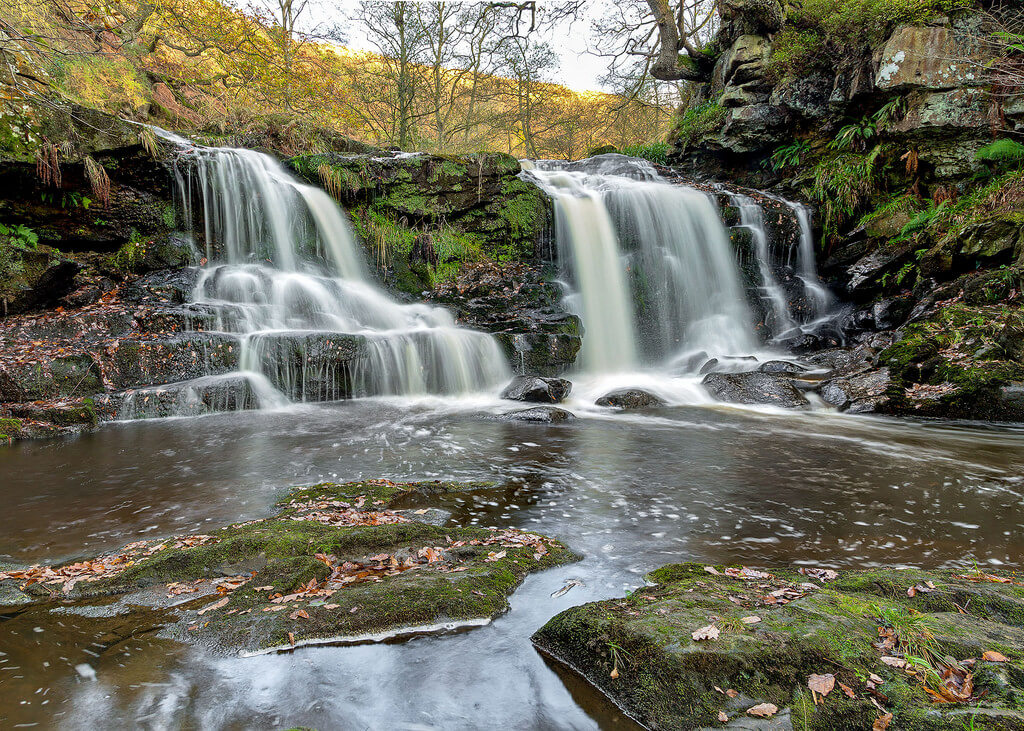 This small village is nestled in a valley just a 20-minute drive away from Whitby and is a picturesque spot near the North York Moors National Park.
Take a walk through the village amongst impressive 18th century sandstone buildings and walk across the beautiful bridge over Eller Beck. For a greener setting, head to the Beck Hole woodland, where your dog will have plenty of room to run around in the fresh countryside air, while you take in the pretty landscape.
It is the waterfall that makes Beck Hole so charming and scenic, even in the cold winter months. Enjoy the idyllic bliss of waterfall sounds and birdsong during your Valentine's Day dog walk.
Runswick Bay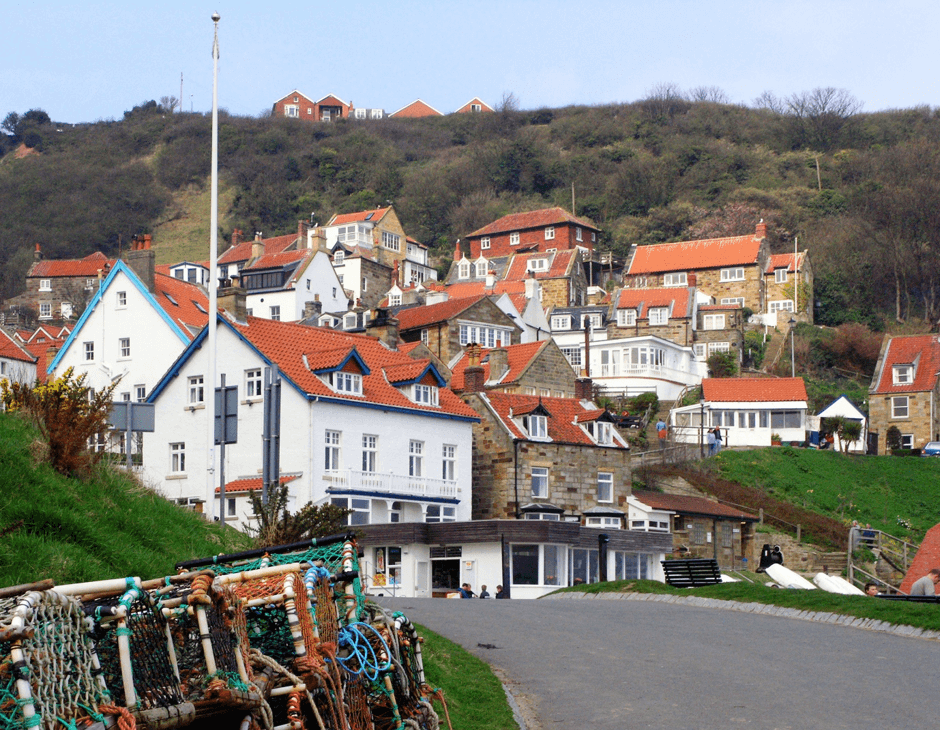 Located only eight miles outside of Whitby, is Runswick Bay, one of the prettiest and unspoilt Yorkshire coastal destinations. Here you can enjoy romantic dog walks from sunrise until sunset. The beach at Runswick Bay is dog-friendly all year round, so why not choose a romantic dog walk on the beach on 14 February?
Sandsend to Whitby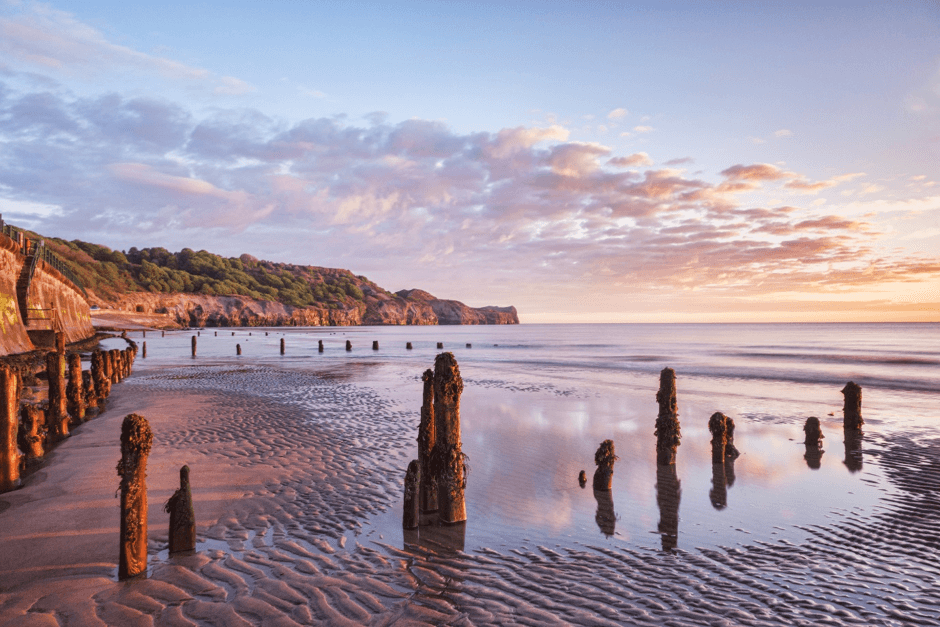 For visitors looking for a more adventurous and active Valentine's Day with their significant other and their pet, the Sandsend to Whitby walk offers a three-mile trail through beautiful North Yorkshire scenery.
You can expect to cross paths with other walkers along the way, as well as bird watchers, and runners on the beach. There's no need for special preparation, as the terrain is quite flat; however, wrap up to keep warm in the winter months.
As Sandsend's beach is dog-friendly from 01 October until 30 April, your dog can run wild and free while you enjoy a relaxing and romantic stroll to Whitby.