Whitby Events, Places to Visit & Things to Do
Whitby History & Mythical Tales
Whitby's Bombardment Remembrance Garden.
If you are up on West Cliff in Whitby it's worth taking a look at the Bombardment Memorial Garden, close to the statue of Captain Cook. This is a sunken garden designed by Whitby in Bloom which was installed back in 2014.
The garden is a poignant reminder of an attack which took place in 1914 on December 16th. Two German battle cruisers carried out the raid on Scarborough, Whitby and Hartlepool, firing shells onto the town of Whitby. The shelling caused much structural damage and destroyed homes in the town, but thankfully only two people died as a result of the attack.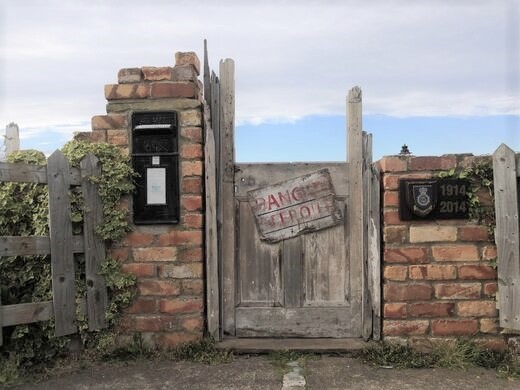 A century later the garden was created to mark the event and to honour the Whitby residents who showed such resilience after losing their homes and two of their loved ones.
The house in the garden was not an original building but specially built to show the damage caused by the shelling. It resembles a typical house dating back to 1914 and shows a fireplace and sink of the period. One of the most noticeable things in the garden is the shell lodged in the living room floor.