Why We Love Whitby - Resident and Tourist Interviews
Whitby Folk – working in operations at the Whitby Pavilion and Spa
Whitby is full of interesting people. Through their daily work they help keep the town ticking and help make it a great town to visit.
Shoreline Cottages has interviewed a number of these 'Whitby folk' to find out why they love the town so much and how they think it's changed. Today we meet Alan Godward who works in operations at The Whitby Pavilion & Spa, the entertainment complex that offers a range of arts activities and private hire events.…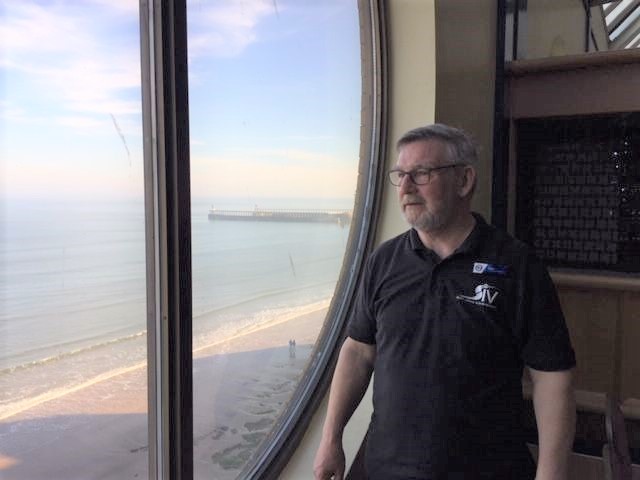 What is your name?
Alan Godward
What is you job title?
I work in operations at the Whitby Pavilion and Spa. I've worked here since 2010. I clean, I organise and I set up equipment ready for events. I also do DIY when required. There are no negatives working here – I like the relaxed atmosphere, we have a good team and we also have great views out to sea. I really enjoy the events that we put on, such as the Steam Punk weekend that has just taken place. We put on some great shows in the theatre such as the Christmas pantomime and we also have a good cinema.
Do you mind telling us how old you are?
I'm 63
Have you lived in Whitby all your life?
I've never lived in Whitby. I wanted to live in Whitby but ended up living in Easington, 14 miles away.
What do you love most about Whitby?
The views and the people are friendly.
What do you like least about Whitby?
The parking! We definitely need more parking
What has changed in the town over the past 10 years or so?
Where the Whitby Pavilion and Spa is there has not been much change, but on the other side of the river there are so many new shops. A new Aldi is currently being built.
In your spare time what do you like to do?
I love photography and fishing. I fish for cod and whiting. I've caught a 6lb cod before but usually only manage to catch fish around 2lbs. I also love visiting my Grandsons.
Do you have any children?
I have 3 sons.
Do you think they will stay in Whitby or move away?
None of them live in Whitby. The first one works in management in Bradford, the 2nd is currently unemployed and lives in Middleborough and the 3rd son is a Stonemason in Middlesborough.
Will you ever leave Whitby?
I like working in Whitby and I don't want to leave. I'm part-time – this is my job that keeps me fit. I also work as a care worker in Hambleton and Richmond.