Why We Love Whitby - Resident and Tourist Interviews
Whitby Folk – a local painter & decorator
Whitby is full of interesting people. Through their daily work they help keep the town ticking and help make it a great town to visit.
Shoreline Cottages has interviewed a number of these 'Whitby folk' to find out why they love the town so much and how they think it's changed. Our first interview was with Terry McWilliams, a local painter and decorator who has done a lot of work for Shoreline over the years. He is a busy man and comes highly recommended but give us a call if you would like his contact details…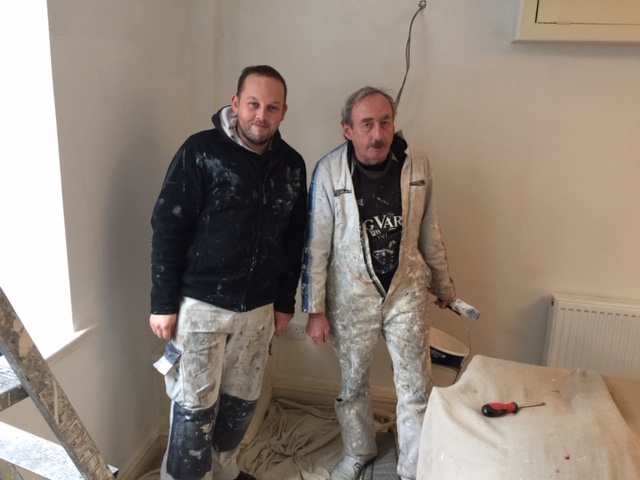 What is your name?
Terry McWilliams
What is you job title?
Painter & Decorator
Do you mind telling us how old you are?
65
Have you lived in Whitby all your life?
No – I have been a painter and decorator for 49 years in total but for just 22 years in Whitby.
What do you love most about Whitby?
It is peaceful. When I lived in a town in the past there was lots of crime and drugs. It was just too busy and I wanted a quieter life so I moved to Whitby.
What do you like least about Whitby?
Sorry – but it is tourists who don't always behave as you might like.
What has changed in the town over the past 10 years or so?
There has been a lot of house building and now we have more supermarkets! Most things are open all year now but I remember when the town was more or less closed for 5 months over the winter.
In your spare time what do you like to do?
I love fishing but I really don't have much spare time – we are always busy.
Do you have any children?
Yes – 3
Do you think they will stay in Whitby or move away?
They will stay in Whitby because they are married to people from Whitby. My youngest daughter might move away because of her job. She works all over the world. One of my sons is also a partner in my business.
Will you ever leave Whitby?
No!