Why We Love Whitby - Resident and Tourist Interviews
Whitby Folk – District Rifle Club committee member
Whitby is full of interesting people. Through their daily work they help keep the town ticking and help make it a great town to visit.
Shoreline Cottages has interviewed a number of these 'Whitby folk' to find out why they love the town so much and how they think it's changed. Today we meet Brian Jackson, a club and committee member of the Whitby District Rifle Club…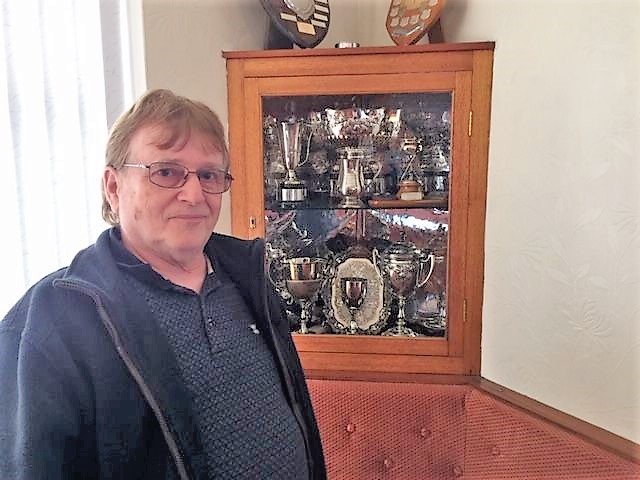 What is your name?
Brian Jackson
What is you job title?
I'm retired but I'm a club member of the Whitby District Rifle Club as well as a committee member. The club was founded in 1952 at the Princess Club. This building was built in 1968 and we've just celebrated our 50th anniversary! I'm a shooting member and I take part in competitions. In my 1st year I became Bench Rest Champion and I retained the trophy in the 2nd year. I've worked here for 2 year – I do odd jobs, repairs, updating the facilities and I look after the safety side. I enjoy shooting and the social side and I enjoy working with the Jobbing Team – there are about 6 members on this team.
Do you mind telling us how old you are?
I'm 71.
Have you lived in Whitby all your life?
No, I moved here 5 years ago from Bradford as we wanted a quiet life in my retirement. We used to come to Whitby around four times a year and stayed in a holiday cottage. I also came once a month to go fishing. My son lives with us and my wife works in Whitby.
What do you love most about Whitby?
I love the laid back atmosphere of Whitby and the people are friendly. Whitby is a big contrast to where I lived in Bradford. It's like being in a bubble living here. There's no inner city problems like violence and immigration. It's very safe in Whitby.
What do you like least about Whitby?
The parking is the biggest problem and tourists restrict it a lot.
What has changed in the town over the past 10 years or so?
It's got a lot busier and unstable at night time – there's more excessive drinking from people who visit the town. I'd like to see the fishing industry come back to Whitby – it would be nice to see the trawlers back in the town.
In your spare time what do you like to do?
Shooting is my main hobby. I like fishing but I've not been for a while. I really enjoy visiting local villages like Robin Hood's Bay, Staithes etc. and touring in the car.
Do you have any children?
Yes, 1 boy and 1 girl.
Do you think they will stay in Whitby or move away?
Gavin wants to stay in Whitby – he works in Scarborough. Rosamond lives in Manchester and is married. She'd love to move to Whitby.
Will you ever leave Whitby?
I don't think I'll get the chance to move – there's no reason to move or leave.