Whitby Food & Drink
Whitby Brewery – producing craft ales since 2013
During your stay in one of our cottages you may like to sample some of the great local produce on offer in Whitby. There are many good reasons and benefits for buying local produce. You are supporting small local businesses; getting fresh, seasonal, quality produce;  cutting down the distance the produce has to travel also cuts down on the carbon footprint and of course it is more likely that you will find specialist produce suiting your nutritional needs such as Organic, Vegan and Gluten Free produce.
We would like to introduce you to some of the finest food, drink and produce suppliers and artisans in Whitby and the surrounding area.
Whitby Brewery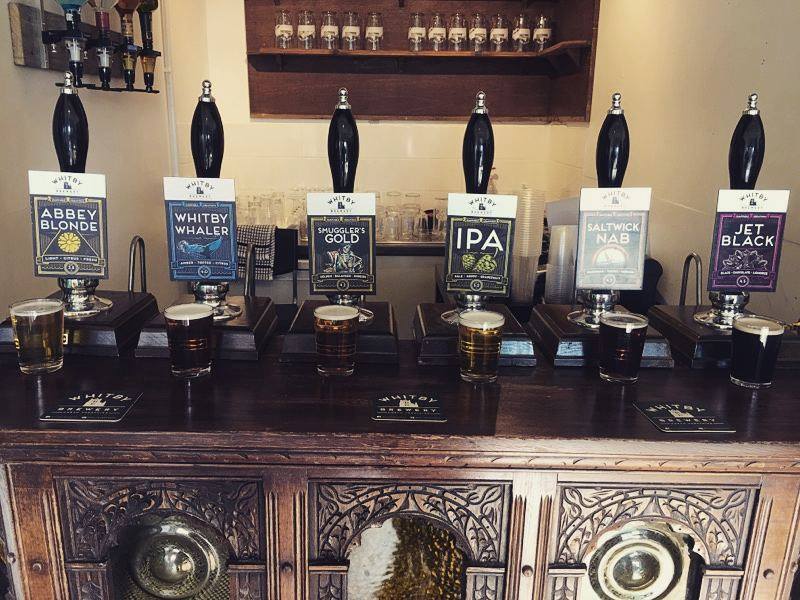 Whitby Brewery can be found next to the Abbey on East Cliff.
Whitby Brewery have been producing their craft ales since 2013 and offer a great range which are sold both locally in the pubs around Whitby or directly at the brewery. If you fancy learning more about the brewery and the process of brewing they hold tours including ale tasting, tickets can be purchased via their website.  Musical events are also held at the brewery on a regular basis with artists ranging from Folk and Rock to local choirs and sea shanties, these event are generally free of charge.
To learn more about Whitby Brewery and its Ales please click here.