Useful information
Whitby Events, Places to Visit & Things to Do
Wheelchair Friendly Attractions and Things to Do in Whitby
Whitby is a charming town full of character and history, with its cobbled streets and famous 199 steps up to the Abbey.  Don't let this put you off visiting Whitby if you're a wheelchair or mobility scooter user! Whitby does have some great wheelchair friendly attractions and things to do and see, whatever your physical abilities. Whether you're interested in history, culture, or simply enjoying the beautiful scenery, there's something for everyone in Whitby.
Here are a few of the best wheelchair friendly things to do in Whitby:
Visit  Whitby Abbey. This iconic landmark is one of the most popular tourist attractions in Whitby. There is level access to the abbey grounds and visitor centre. and there are wheelchairs also available to borrow at the visitor centre, if needed.
The west side of the town is relatively flat compared to the more historic east side, with its cobbled streets. Take a stroll along the harbourside which is a hive of activity, with fishing boats, pleasure boats, and various shops, restaurants and 'snack shacks'
Take a stroll along the Pier, further along from the harbour. The pier is accessible for wheelchairs until the very end where there are some steps. Even if you don't go right to the end, the pier offers lovely views over the harbour and the coast. There is also a slope down to the beach from the start of the pier, the sand is quite firm here.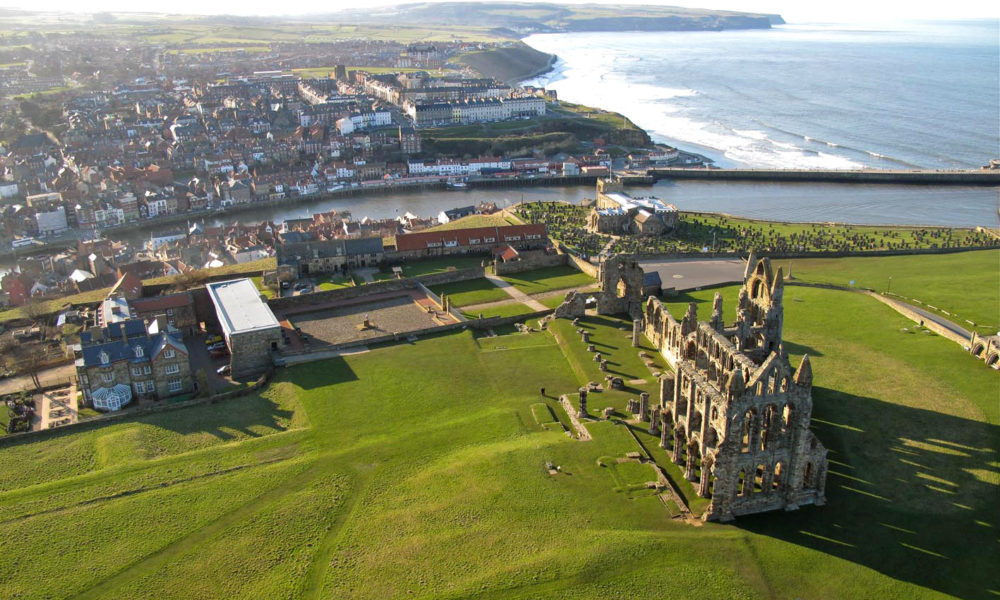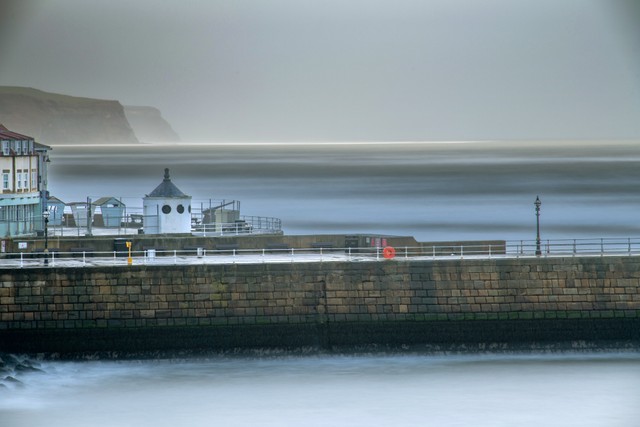 Visit the Captain Cook Memorial Museum. This museum is dedicated to the life and voyages of the famous explorer. There is level access to the museum, and there are wheelchairs available to borrow if needed.
Visit the Whitby Museum and Pannett Art Gallery. These two museums are located in the same building, and they offer a fascinating glimpse into the history and culture of Whitby. There is level access to both museums, and there are wheelchairs available to borrow.
Pannett Park is accessible to wheelchair and mobility scooter users.  Here you can meander around the pathways enjoying the gardens, the Floral Clock, lily pond and the Community Garden. If you're lucky you may spot a few cheeky squirrels!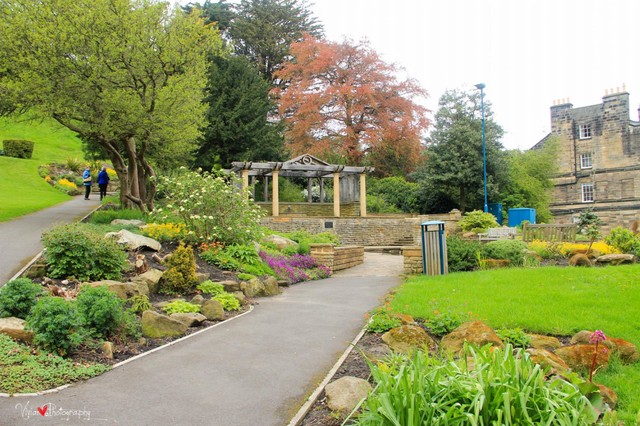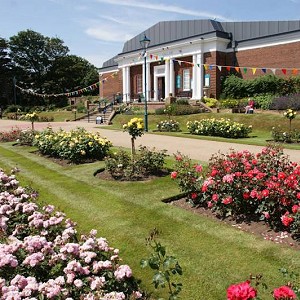 Take a look at Whiby's famous Whalebone Arch and the Captain Cook Monument on West Cliff. You can also take a stroll along the cliff top to admire the views, as it is fully paved. There's even a little café where you can get a drink and snacks before you sit gazing out to sea and the coastline.
Enjoy a meal at a wheelchair friendly restaurant. There are a number of wheelchair friendly restaurants in Whitby, so you can find something to suit your taste. Some popular options include The Abbey Wharf, Albert's Eatery, Trenchers, Rusty Shears and The Magpie Cafe. You may have seen a lot of steps up to The Magpie, but you can enter on street level via the take-away, where there is a lift up to the restaurant!
And finally, if you are in Whitby with a car, you may want to take a ride out to Pickering, to the North Yorkshire Moors Railway. The railway have now introduced four accessible 'fuss-free' coaches, specially adapted for everyone with access requirements and can accommodate friends and family too. All the carriages have wider double doors, portable ramps, space to move around on board and a fully accessible toilet for wheelchair and mobility scooter users. This is a wonderful way to view the beautiful moors and countryside while sitting in comfort on a steam train. You can read more about the accessible carriages Here.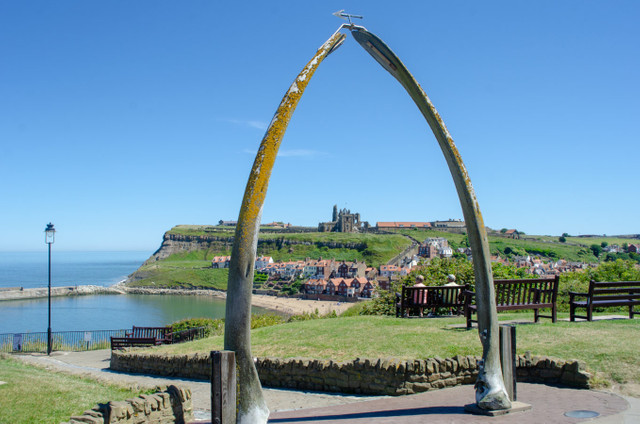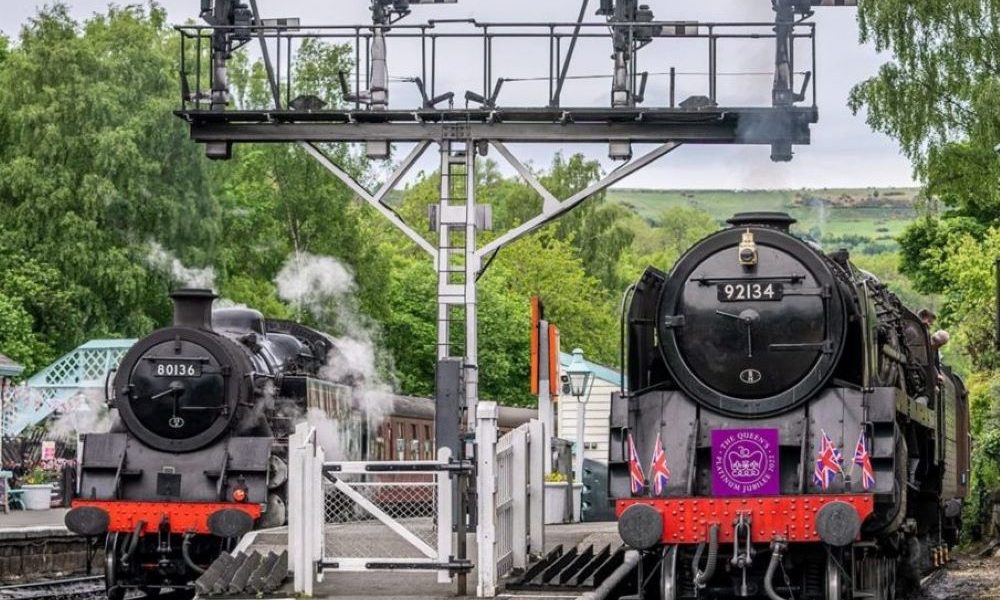 These are just a few of the many wheelchair friendly things to do in Whitby. With its rich history, stunning scenery, and friendly people, Whitby is a great place to visit for people of all abilities, and with a little planning, you can have a wonderful time in Whitby.
To find a suitable cottage or apartment for people with mobility issues please take a look on our website Here.
Additional Tips for Wheelchair Users in Whitby
Plan your trip in advance. This will help you to identify the attractions and activities that are most accessible to you.
Check with the individual attractions for their specific accessibility requirements. Some attractions may have limited wheelchair access or require you to book in advance.
Ask for help when you need it. The staff at most attractions and businesses in Whitby are happy to help wheelchair users.
Be patient. It may take you a little longer to get around Whitby than it would if you were not in a wheelchair.