Whitby Events, Places to Visit & Things to Do
Whitby Food & Drink
The Farmers Markets of Whitby: A Haven for Fresh Produce and Community Spirit
Farmers markets in Whitby have become a popular attraction, drawing locals and visitors alike. These vibrant marketplaces offer a delightful escape from the mundane supermarket routine and an array of fresh produce, homemade treats, and a lively vibe to experience whilst on your Whitby holiday with Shoreline.
There's a unique appeal about famers markets. Not only do you get to meet some passionate producers and learn the provenance of the food and goods you're buying, but the markets also bring the community together in a friendly atmosphere.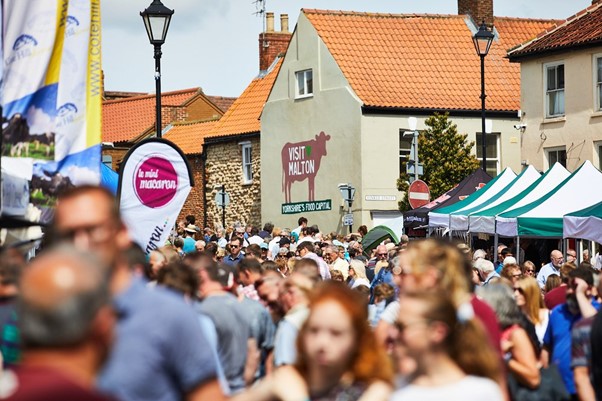 Farmers Markets in the Whitby area:
Pickering Market: In a 30-minute drive from Whitby you can visit the main Pickering market that's held every Monday in the Market Place. A farmer's market is the First Thursday every month (8.30am – 1pm).
Saltburn Market: 35 minutes away is the Saltburn Farmers' Market ­­– run by social enterprise Food First on the second Saturday of the month (February to December excluding August) 9am – 3pm. There's also the Saltburn Food Festival in the summer.
Malton Market: 40-minutes by car takes you to Malton – sometimes referred to as "Yorkshire's Food Capital". Visit Malton for the Malton Monthly Food Marketon the second Saturday of the month, 9am – 3pm March to December. The bi-annual Food Lovers Festivals are also worth a visit.
Wykeham Market: Wykeham Village Market is held weekly on Fridays (8am to 1pm), it takes around 40 minutes to drive there from Whitby.
Stokesley Market: The Northern Dales Famers Markets run across various sites in North Yorkshire and up into Teeside. Stokesley is 45 minutes from Whitby and Wynyard Hall is just shy of an hour from most Shoreline Whitby cottages.
Hovingham Village Market: 50-minutes' drive from Whitby is the Hovingham Village Market, which takes place on the first Saturday of every month (10.30am-1.30pm) except in January. An extra Christmas market is usually held in December.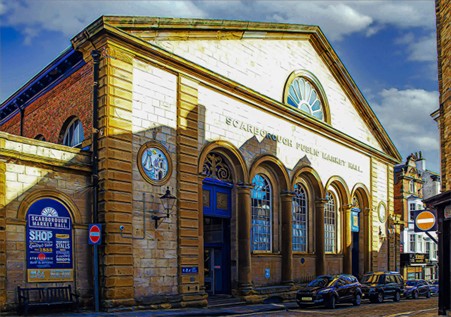 If you enjoy shopping at a weekly market, here is the list of market days around Whitby and North Yorkshire for browsing everyday produce, gifts and treats.
Whitby Market – Tuesdays, Saturdays and Sundays. It is a small market on Whitby's East Side with a variety of stalls including silver jewellery, clothing, antiques, art and bakery goods.
Scarborough Indoor Market – Monday to Saturday a large indoor market selling food produce as well as independent shops and stalls, a food court and regular entertainment.
Filey Market – Fridays between Easter and Christmas. There's also a series of Filey International Food Festivals throughout the year.
Guisborough Town Outdoor Market – Thursday and Saturday
Helmsley Market– A traditional market is held on Fridays
Kirkbymoorside Market Day– Wednesdays
Malton Market – As well as the food/farmers markets, a traditional market is held on Saturdays
Pickering Market – Mondays in the Market Place
Redcar High Street Market– Every Plus, the Redcar Makers Market is held on the first Saturday of every month.
Visit Whitby and the surrounding areas to celebrate our local agriculture, support our small businesses, and enjoy our community spirit as well as the finest produce of God's Own Country!
Book a luxury break with Shoreline Whitby to discover the local farmers markets and so much more.