Why We Love Whitby - Resident and Tourist Interviews
Whitby Folk – the manager of W. Hamond
Whitby is full of interesting people. Through their daily work they help keep the town ticking and help make it a great town to visit. Shoreline Cottages has interviewed a number of these 'Whitby folk' to find out why they love the town so much and how they think it's changed. Today we meet Sally Robinson, the Manager at W. Hamond, the original Whitby Jet Store est. 1860…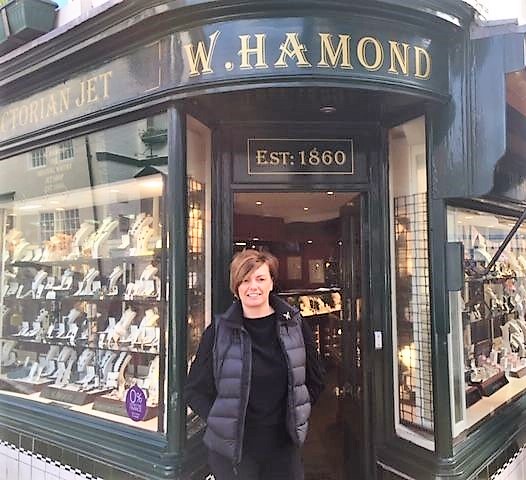 What is your name?
Sally Robinson
What is you job title?
I'm the Manager of W. Hamond, the original Whitby Jet Store est. 1860. I've worked here for 10 years and I love working with Jet stone. I enjoy the customers and I like the jewellery. The only problem is I spend too much of my own money on new stones that come into the store.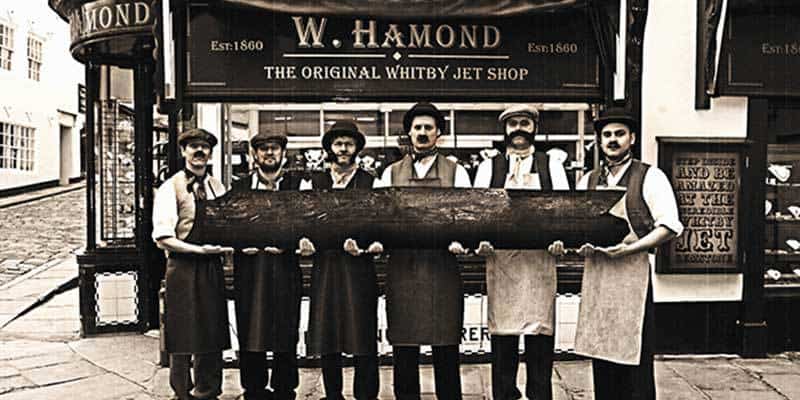 Do you mind telling us how old you are?
I'm 50 years old.
Have you lived in Whitby all your life?
Yes – I was born and bred in Whitby. My Mum was born here and my Dad is from Wales. They're both retired now but Mum worked for Rowntrees in York and Dad worked on the roads and was a coach driver for Howard's Tours in Whitby. My Grandad was Jim Weatherall who owned the dockyard marine scrapyard. He had a boat called Creteblock. The boat was made of concrete and it was used to block the pier ends to stop war boats coming in during WW2. It ended up having a big hole in the side of it. He towed it up to where his scrapyard was ad he filled the hole with mattresses and bed ends and things like that. He towed it out to the harbour to sink it behind the bell boy but it broke free and ended up at Scar and settled to the right of the pier ends.
What do you love most about Whitby?
It's a lovely little town with lots of lovely people. I know everyone.
What do you like least about Whitby?
The parking and the cold weather. We could do with more clothes shops and better parking.
What has changed in the town over the past 10 years or so?
A lot of the local shops have closed, tourism has got bigger and there are more supermarkets and restaurants.
Do you have any children?
Yes, I have 2 boys.
Do you think they will stay in Whitby or move away?
No, they'll stay in Whitby – I won't let them leave. Not while the Grandchildren are young anyway.
In your spare time what do you like to do?
I love looking after my Grandchildren – I've wanted to be a Nana for 10 years! I also enjoy going swiimming and I love shopping.
Will you ever leave Whitby?
No, but I might like to move abroad when I'm much older.