Why We Love Whitby - Resident and Tourist Interviews
Whitby Folk – a local hairdresser
Whitby is full of interesting people. Through their daily work they help keep the town ticking and help make it a great town to visit.
Shoreline Cottages has interviewed a number of these 'Whitby folk' to find out why they love the town so much and how they think it's changed. Today we meet Olivia Taylor, a hairdresser at Capello Hair and Beauty Salon in Sleights. The perfect place to relax and enjoy a few hours of pamper time….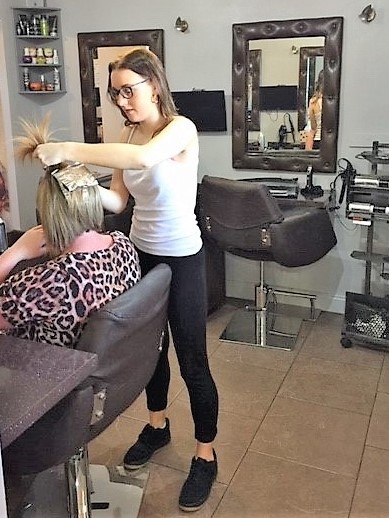 What is your name?
Olivia Taylor
What is you job title?
I'm a hairdresser. It's something I've always wanted to do and I've been working at Capello for 4 years now. I really enjoy the practical side, not so much the theory as I don't really like doing exams.
Do you mind telling us how old you are?
I'm 17.
Have you lived in Whitby all your life?
Yes. My family have been here for more than 1 generation. My Mum is a professional photographer, my step Dad is a welder and my Dad is a scaffolder.
What do you love most about Whitby?
The views.
What do you like least about Whitby?
How busy it's getting and the lack of good clothes shops. It would be great if there was more to do for younger people in the town like a bowling alley or a big cinema.
What has changed in the town over the past 10 years or so?
It's got so much busier and lots more houses have been built.
In your spare time what do you like to do?
Socialising with friends, shopping and generally chilling out!
Do you have any children?
No
Will you ever leave Whitby?
I dont think so. If I did it would be a career move or if my family moved, I would probably move too (if I was still living with them).
Capello Hair and Beauty salon is located in Sleights. Coach House is located right next door – a dog-friendly holiday cottage that sleeps up to 6 people with the added luxury of a hot tub!