Whitby Food & Drink
Vegan and Vegetarian Eateries in Whitby.
Being a traditional seaside town, Whitby has a host of fish and seafood restaurants and take-aways, so it's often hard to find somewhere to eat if you are Vegan, Vegetarian or even Gluten intolerant. Rather than you aimlessly wandering around town looking at menu boards to find vegan or vegetarian options we have put together some eateries which we know serve some tasty and hearty options for you.
Albert's Eatery.
The Museum Of Whitby Jet, Wesley Hall, Church St, Whitby. YO22 4DE
Vegan options available. Dog friendly venue with separate vegan section on the menu. Also various vegan sides and sandwiches. Cuisine is modern, British and Mediterranean.
https://www.albertseatery.co.uk/
Cranberry Swamp.
24 Skinner Street, Whitby. YO21 3AJ
A Retro style cafe offering several vegan and vegetarian options, plant milks for hot drinks, vegan cake and juices. Some breakfasts may be made vegan. Serving Mexican tapas (including a few vegan ones) from 6pm on Friday and Saturday.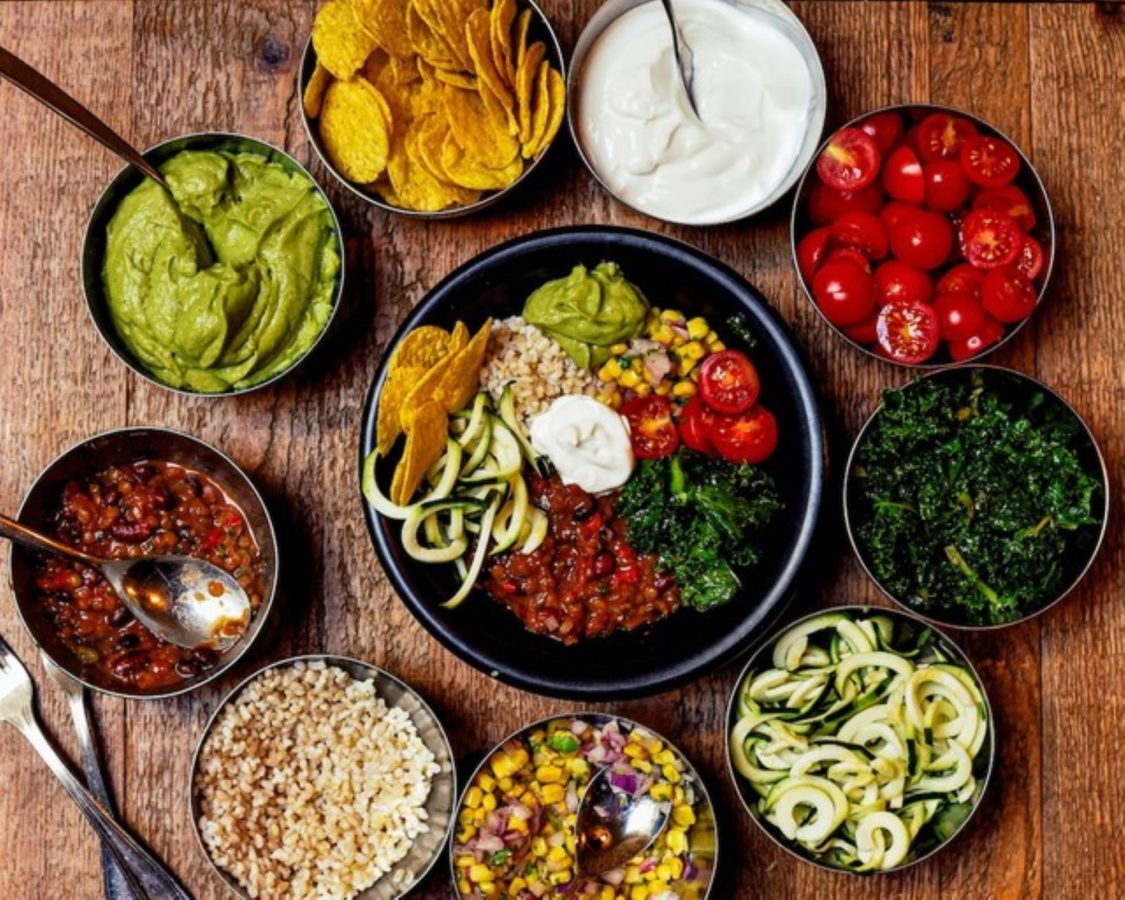 Sanders Yard Bistro.
Sanders Yard, 95 Church Street, Whitby. YO22 4BH
A unique bistro and coffee shop tucked away off Church Street in the heart of Whitby. Using locally sourced ingredients, Sanders Yard Bistro caters for a range of dietary requirements.  Vegetarian, vegan and gluten free dishes and check out the wonderful cake counter.
https://sandersyardbistro.co.uk/
Rusty Shears.
3 Silver Street, Whitby YO21 3BU
Hidden away on Silver Street away from the crowds, Rusty Shears is a hidden gem. Its interior is quirky with lots of Victoriana and interesting curios and also has a courtyard dining area, when the weather permits. Open from breakfast through to late afternoon and at weekends they have Bistro evenings where the chefs are given a free rein to produce an interesting but exciting menu. Vegan, vegetarian and glute free options are offered.
https://www.rustyshears.co.uk/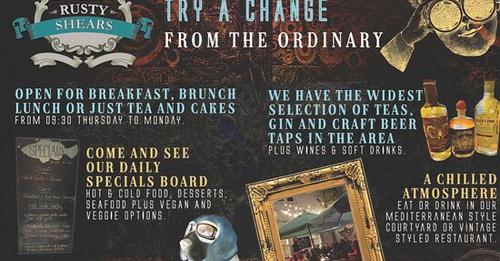 The Blitz.
97-98 Church Street, Whitby. YO22 4DE
The Blitz is a bar and Tapas restaurant, serving food from 4.30pm in the week and 12.30pm on Saturdays. They serve some of the famous Spanish dishes and a number of other dishes from around the world. They also have a number of Vegan, vegetarian and gluten free dishes available. It's worth pointing out that the portions are not the small Spanish traditional tapas bites, but larger, where you can either share a few dishes with a drink or go for a full Tapas experience with 2 or 3 dishes each. It's also recommended that you book in advance as it's very popular!
https://www.theblitzwhitby.co.uk/
Humble Pie 'n' Mash.
163 Church Street, Whitby. YO22 4AS.
Don't be put off by the name.  Yes, they serve pies, but not just meat pies!
They also serve Home Baked Vegetarian & Vegan Pies, served with real home-made mashed potatoes, mushy peas or garden peas. Their selection of pie fillings include: Roasted peppers, butternut squash & chick peas in a spicy tomato sauce, Vegan Woodland Mushroom & Ale, Roast Veg and goat's cheese and a vegetarian Romany Hommity Pie which is made with potatoes, garlic, cheese, spices & parsley.
https://www.humble-pie-n-mash.co.uk/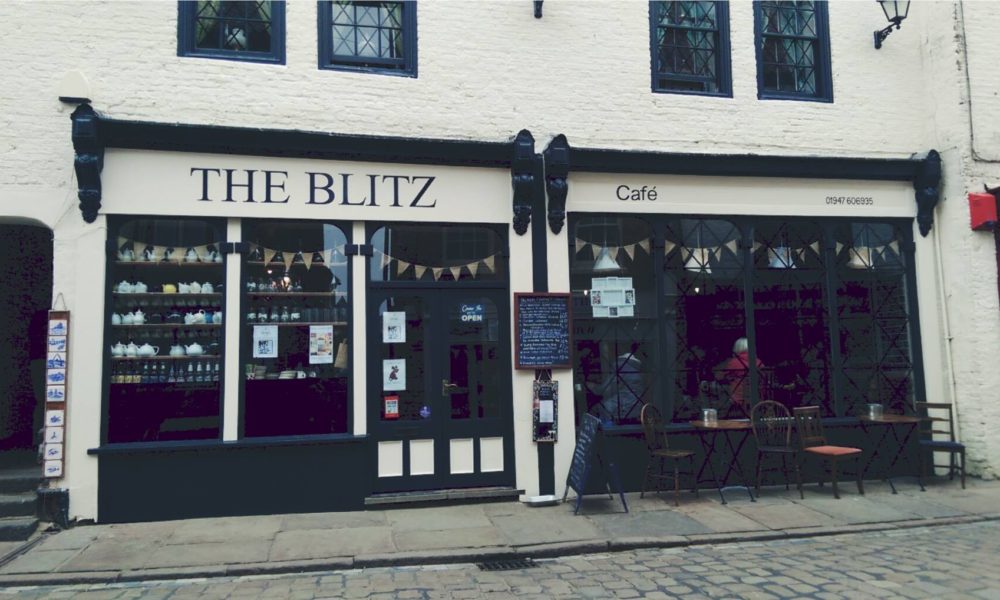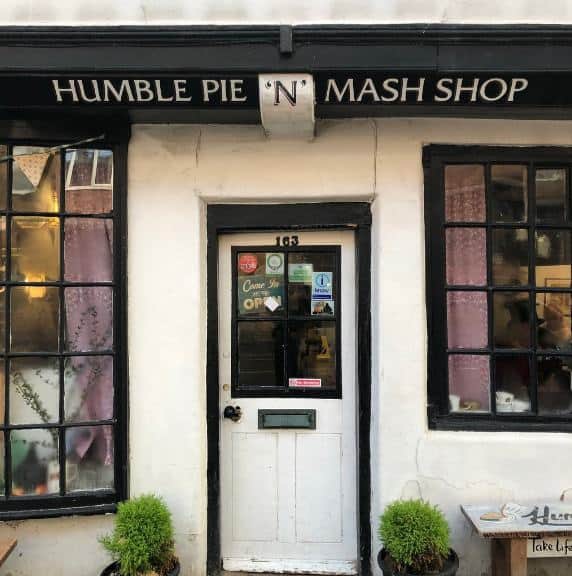 If you know of any other great places who serve Vegan, Vegetarian or Gluten Free options, please do let us know.