Whitby Events, Places to Visit & Things to Do
The Cinder Track, Whitby – Great for Cycling or Walking
The Cinder Track is a 21 mile route between Whitby and Scarborough which is the disused railway track, closed down in 1965. The track is popular with walkers and cyclists and passes through villages, beautiful countryside and cliff tops.
Don't panic at the length of the track, you don't have to cover the full length of it! You could choose to go as far as you want and maybe create your own loop, taking in one of the highlights of the route. Some of our favourite sections include the amazing views of Robin Hood's Bay. Here you could go down to the village, take a look round the cobbled streets and little shops and grab yourself a drink and a bite to eat before carrying on further or looping back to Whitby.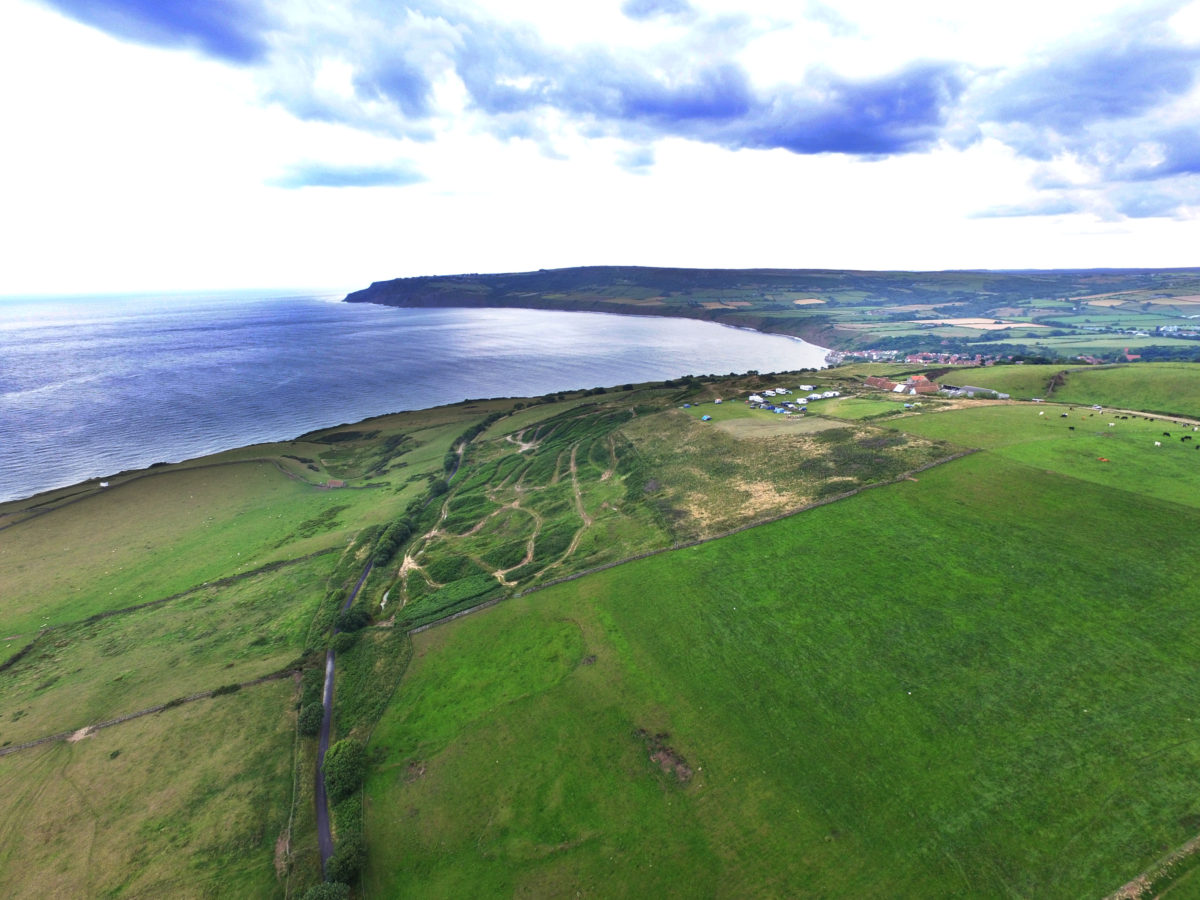 The Cinder Track leading to Robin Hood's Bay.
We also like the coastal section at Ravenscar and the secluded cove of Hayburn Wyke. The track will take you to the old Hayburn Wyke station, and from here you can take a walk down to the Wyke itself. Here you'll find a beautiful 'secret' cove which belongs to the National Trust. It even has a double waterfall straight onto the beach. This is a great spot for a picnic!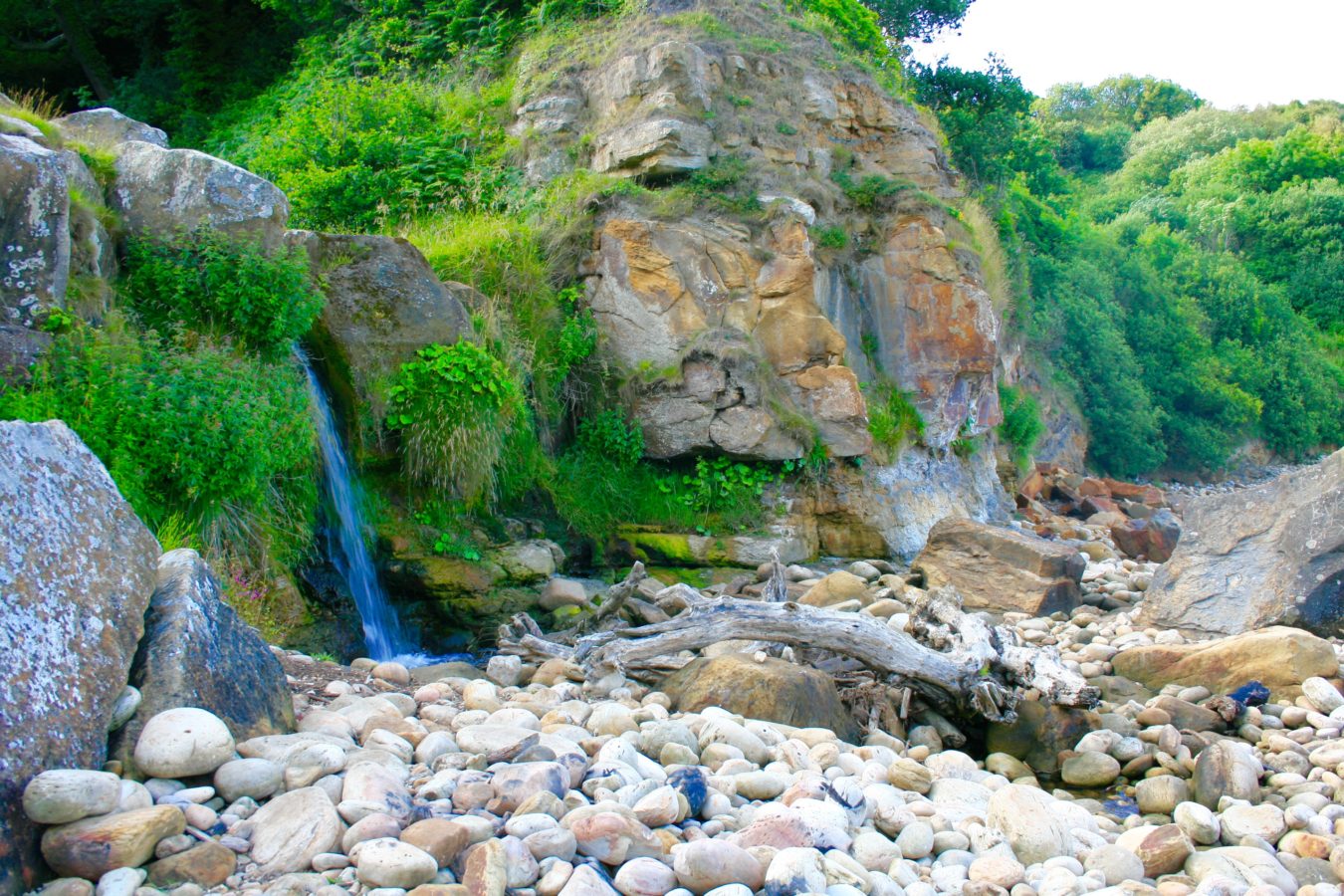 The waterfall splashing down into the cove at Hayburn Wyke.
If you fancy cycling the track but don't have your bike with you then it's possible to hire cycles right on the Cinder Track at Hawsker. For more info on cycle here Click Here
For more information on the Cinder Track and to download a leaflet and map Click Here