Why We Love Whitby - Resident and Tourist Interviews
Whitby Folk – a cook at Humble Pie 'n' Mash
Whitby is full of interesting people. Through their daily work they help keep the town ticking and help make it a great town to visit. Shoreline Cottages has interviewed a number of these 'Whitby folk' to find out why they love the town so much and how they think it's changed. Today we meet Lucy McClure, the cook at the Humble Pie 'n' Mash, a family run business, operating within a delightful, lovingly restored 16th Century building which had originally been a bakery and has come full circle back to baking (pies)! Serving up an excellent range of mouth-wateringly traditional fare, just like Grandma used to make. Comforting but uncostly…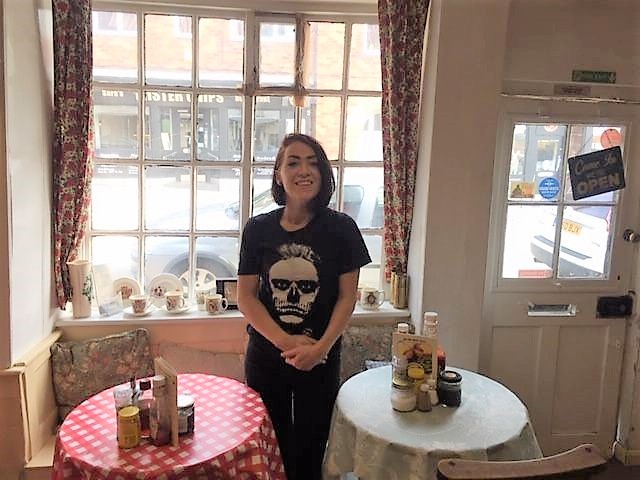 What is your name?
Lucy McClure
What is you job title?
I'm a cook at the Humble Pie 'n' Mash in Whitby. I've been here for 4 years and my job includes cooking, waitressing and cleaning. I love the cooking side. We make all types of pie from the traditional mince or steak to the haggis neep pies, vegetarian, lamb leek and rosemary. We also do traditional old fashioned puddings because our customers enjoy war-themed menu – jam roly poly, bread and butter pudding etc. We also get a lot of Goths and Steam Punk customers. Our shop isn't very big so we often have queues out the door. People say there is a ghost in here, people sense it. Over the years this shop has been a cobblers and a sweet shop. It was renovated 10 years ago and lots of cobbler equipment was found.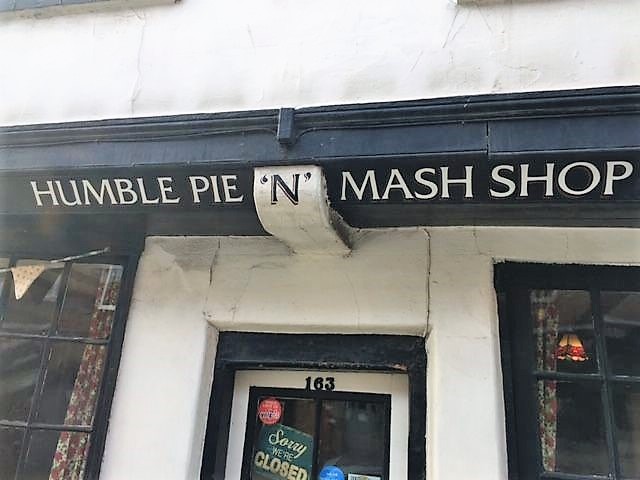 Do you mind telling us how old you are?
I'm 35.
Have you lived in Whitby all your life?
I've lived here all my life. My family have been in Whitby for more than one generation. My Dad was a joiner and my Mum was a carer but they're both retired now. My Grandparents and Great Gradparents also lived here.
What do you love most about Whitby?
The thing I like most about Whitby is the beaches – the freedom to go on the beach whenevr you want.
What do you like least about Whitby?
I don't like Saturdays in Whitby – it's full of stag and hen parties. Whitby has turned into a place people visit for a pub crawl. I don't tend to head into town on a Saturday.
What has changed in the town over the past 10 years or so?
It's got extremely busy. We used to have a quiet time over the winter months but it's busy all year round now. There is always something going on in Whitby at least once a month. There are so many charity and tourist shops. We should have more everyday shops. At Christmas Whitby loses a lof of money because people go Christmas shopping out of town to places like Scarborough or Middlesborough. You can't get all your Christmas shopping done in this town.
Do you have any children?
Yes, I have 2. A 10 year old and an 18 year old.
Do you think they will stay in Whitby or move away?
There is not much going on for kids around here. The oldest one has just finished school / college but there is not a lot of opportunities or work so I think they'll will move away but not far, maybe 20 to 30 miles away but close enough so they can come home on a weekend.
In your spare time what do you like to do?
The kids and I like to head to the woods.
Will you ever leave Whitby?
I won't leave Whitby. All my family are here.