Whitby History & Mythical Tales
Explore the secret streets of Captain Cook District in Whitby
The relatively unheard of Captain Cook District is a small area of Whitby. The ancient Grape Lane is at it's heart. 'Grope' is the original name of Grape Lane dating back to 1425 when it was just a dark passageway that you had to 'grope' your way through.
Inside Captain Cook's Museum; Explore The Secret Streets of Captain Cook District in Whitby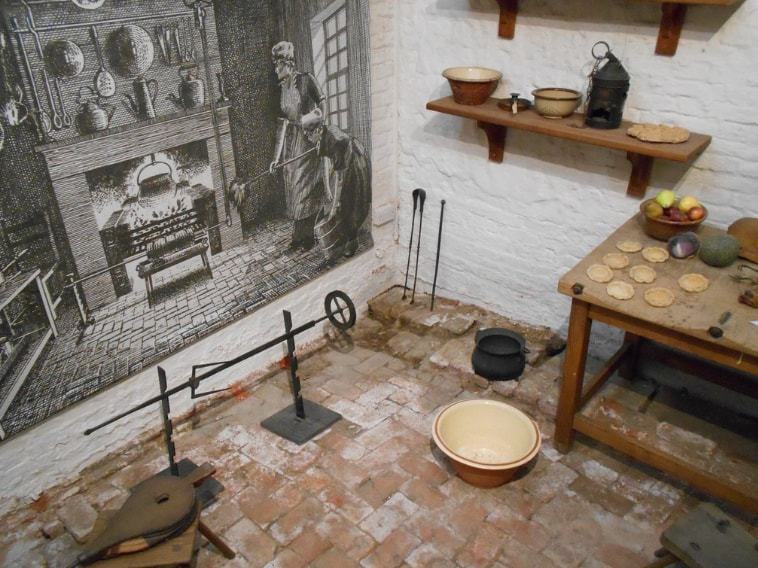 Captain Cook is a renowned British explorer, navigator and cartographer who led the famous expedition on the HMS Bark Endeavour in search of Terra Australis in 1768.
Not only did he do this but he also went on to captain further successful expeditions. Born in 1728 in Barton, Middlesborough, Captain James Cook would go on to first live in the North Yorkshire town of Staithes where he was apprenticed as a draper.
Here we would fall in love with the sea which led to him moving to Whitby where he trained with a local shipping firm before joining the Royal Navy. He rose quickly through the ranks until he was promoted to command.
During his time in Whitby Captain Cook lodged with his master at the shipping firm, John Walker, in a house on Grape Lane. The house would go on to become the Captain Cook Memorial Museum.
Within the Captain Cook Museum you will find highlights such as models of the ship's Captain Cook sailed on, letters he wrote home, South seas paintings and treasures and huge collections of materials all relating to Captain Cook.
It's a real treasure trove of all things maritime and well worth a visit. As is the White Horse and Griffin where Cook plotted many of his great adventures.
The museum itself, however, is not the only place worth visiting whilse in the Captain Cook District as the area is also home to some wonderful shops, restaurants and bars.
Calico Cottage - 250 years ago you could have bumped into explorer Captain James Cook milling around the historic White Horse Yard.