Whitby Food & Drink
Whitby Food and Drink Artisans and Producers – Botham's of Whitby
During your stay in one of our cottages you may like to sample some of the great local produce on offer in Whitby. There are many good reasons and benefits for buying local produce. You are supporting small local businesses; getting fresh, seasonal, quality produce;  cutting down the distance the produce has to travel also cuts down on the carbon footprint and of course it is more likely that you will find specialist produce suiting your nutritional needs such as Organic, Vegan and Gluten Free produce.
We would like to introduce you to some of the finest food, drink and produce suppliers and artisans in Whitby and the surrounding area.
Bothams Bakery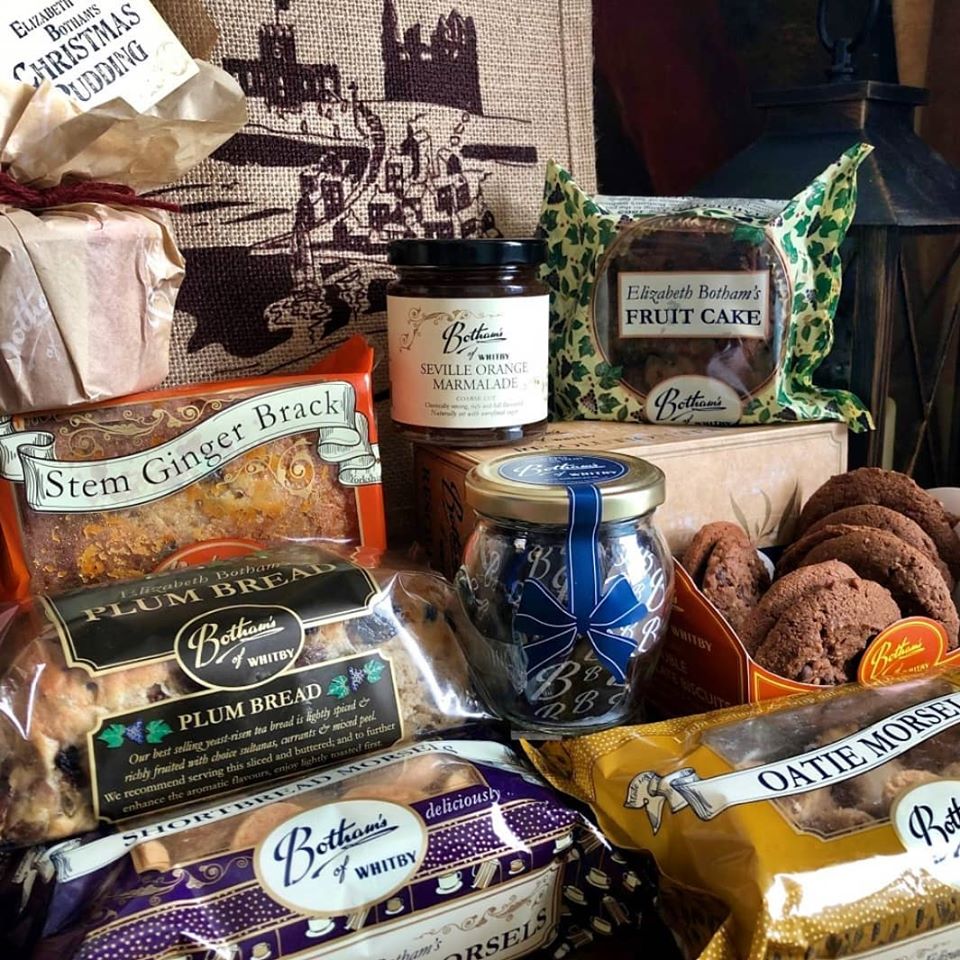 Bothams can be found at 35/ 39 Skinner Street, Whitby.
The bakery was established in 1865 by Elizabeth Botham who started out selling her bread and cakes on the local market. The business has continued since then and passed down from one generation to the next and is now run by the fifth generation of her family.
The bakery produces a fantastic range of Artisan breads, bracks, tea breads, biscuits and cakes which you can either buy from the shop or sit down in the tea room and enjoy with one of their own blends of tea or coffee. There's also a restaurant upstairs serving hot snacks and lunches… we can highly recommend their pork pies for lunch!
The bakery also offer a range of hampers and celebration cakes. Perhaps you are staying with us for a family celebration? If you would like us to order a surprise celebration cake for your arrival then just give us a call on 01947 668 888 and we will be happy to arrange this for you.
For more information on Bothams Bakery please click here.