Shoreline News
Actor Tom Cruise visits Levisham for filming.
Not only are the Yorkshire Coast and the North York Moors extremely popular with holiday makers and day trippers but we also get plenty of celebrities and film crews visiting the area. This is understandable as we have such diverse and beautiful scenery here.
This week we have an 'A List' celebrity in the area, actor Tom Cruise! The actor arrived by helicopter, where a car was waiting to take him to his latest film set in Levisham. The star stopped and waved to the public as he arrived at the North Yorkshire Moors railway station.
Mr Cruise is here filming for the new Mission Impossible movie, where he was seen climbing onto the roof of a train carriage, surrounded by 100's of crew members. Tom Cruise is known for doing many of his own stunts and yesterday was no exception as he was seen running along the roof of the train, attached by wires.
The filming for this latest movie has been delayed until now due to Coronavirus restrictions so we won't be able to watch the film until some time in May 2022. We're sure it will be worth the wait, even if it's just to see if we can spot any local scenes!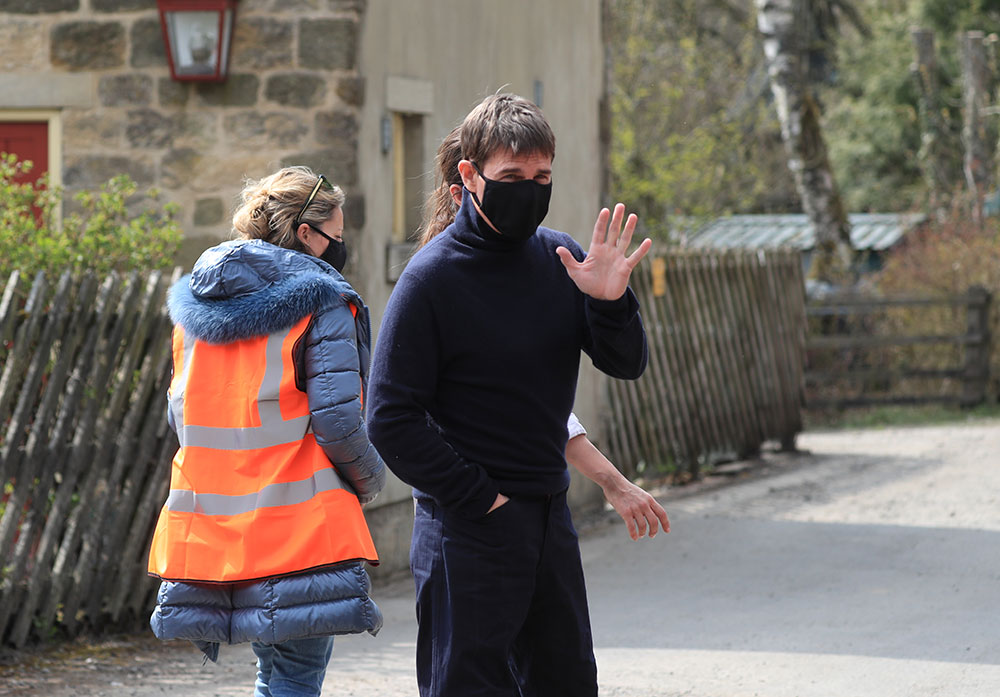 Photographs by York Mix
Director of Mission Impossible 7 has thanked the villagers of Levisham, describing them as "lovely and welcoming".
You can read a BBC article about the filming by clicking here