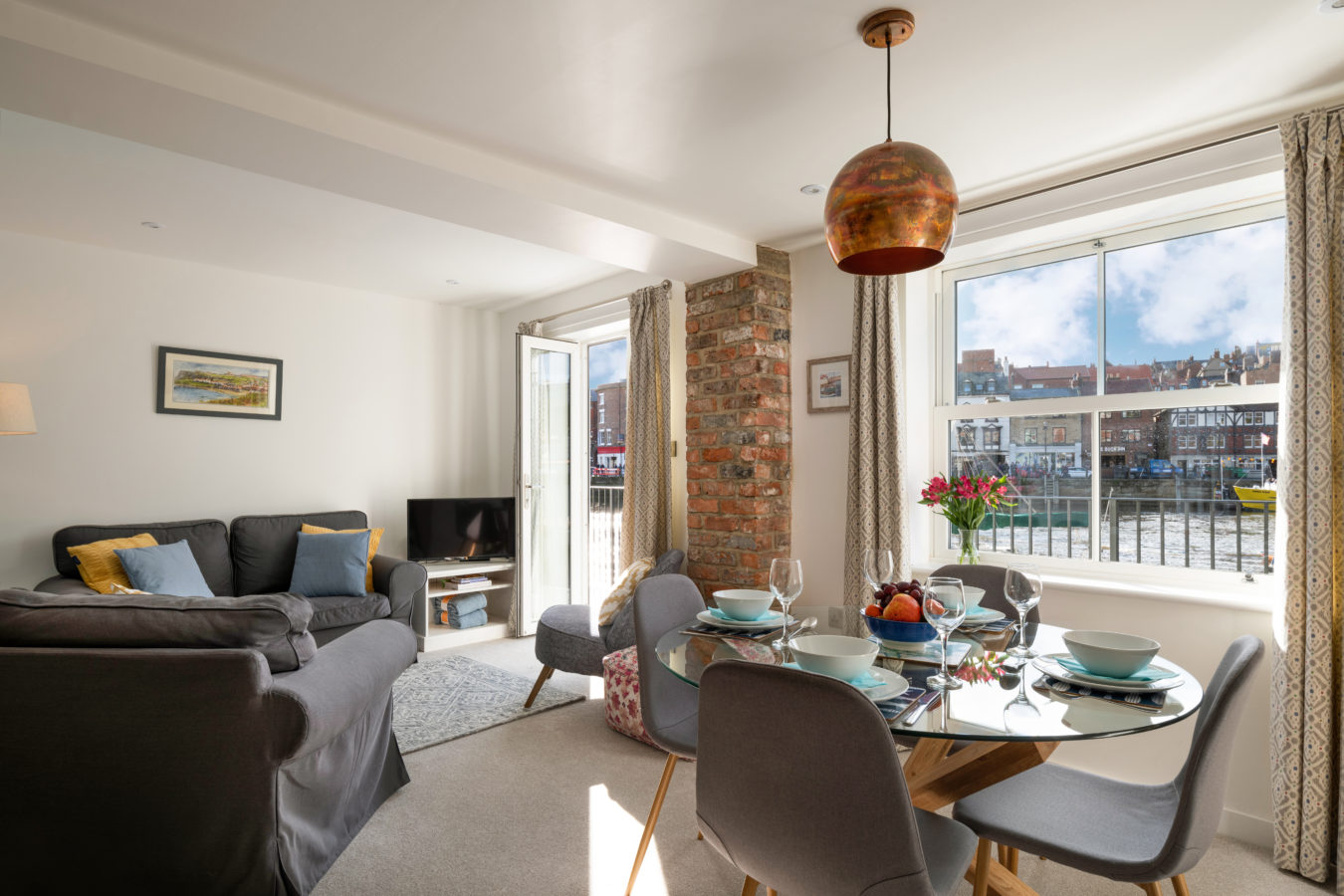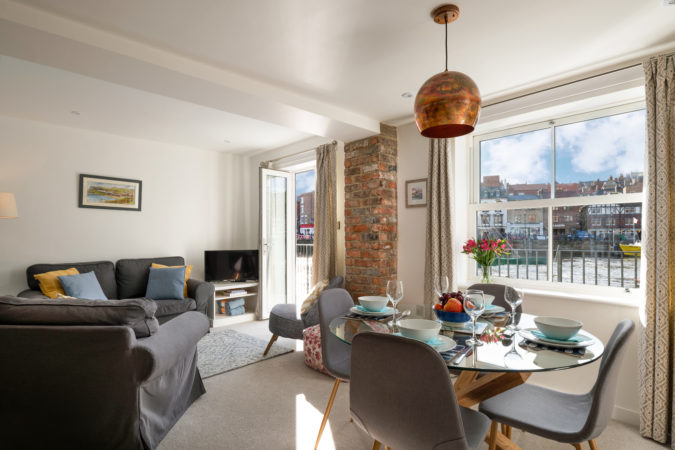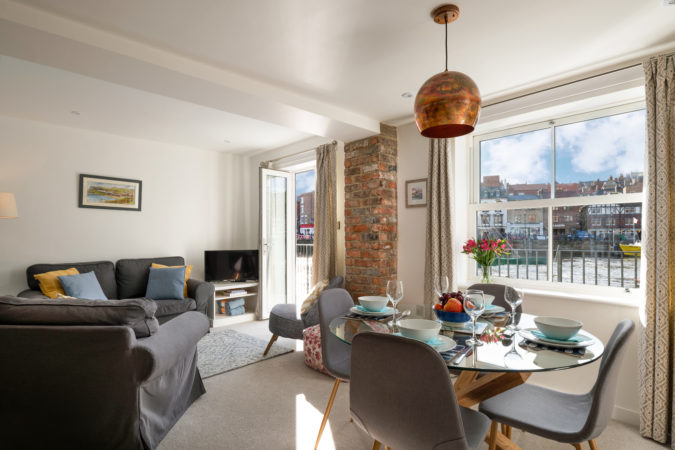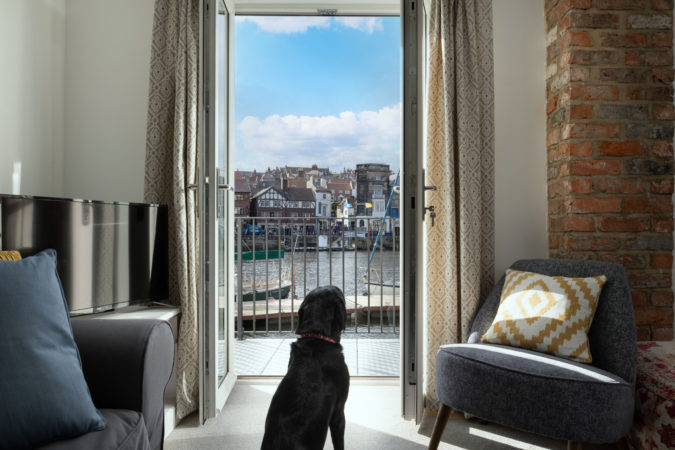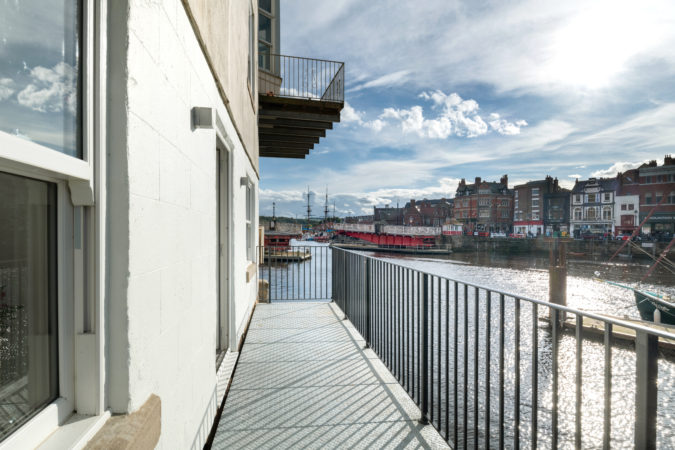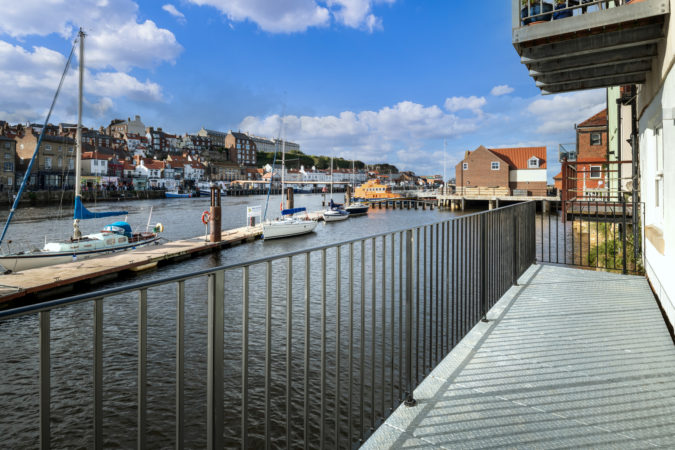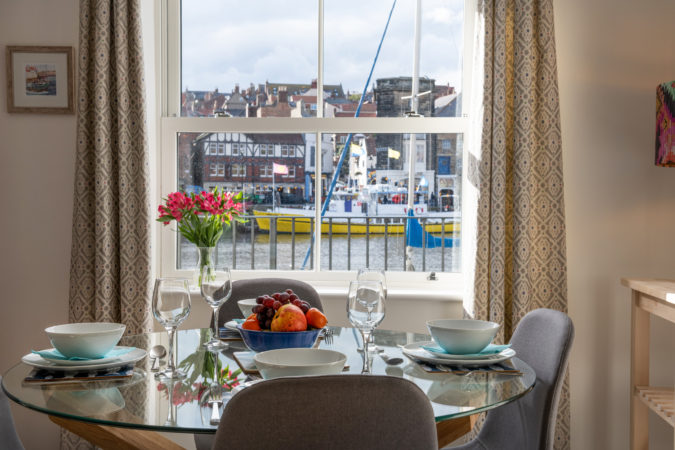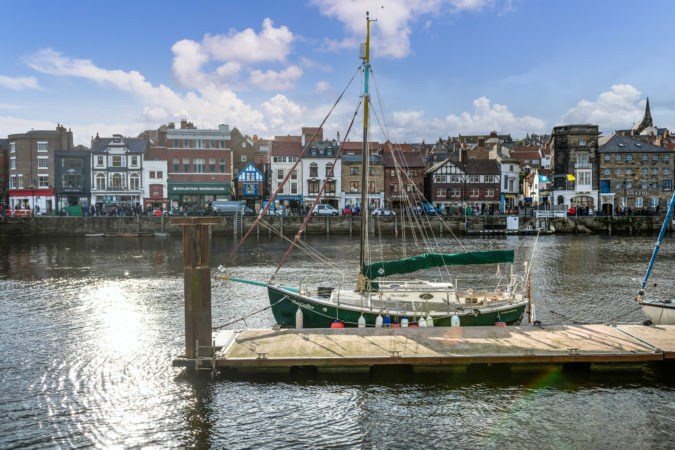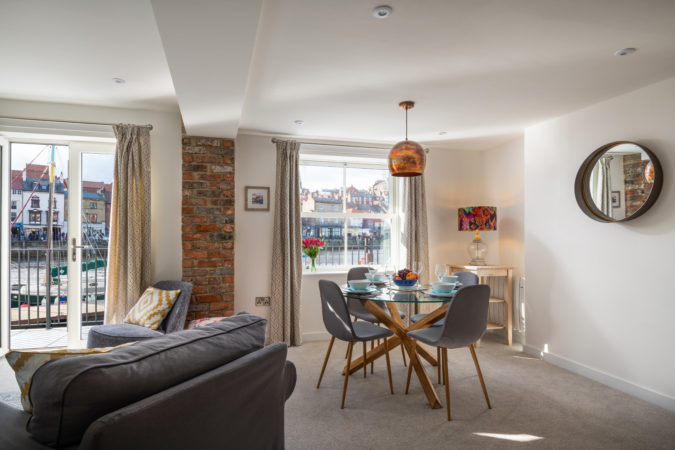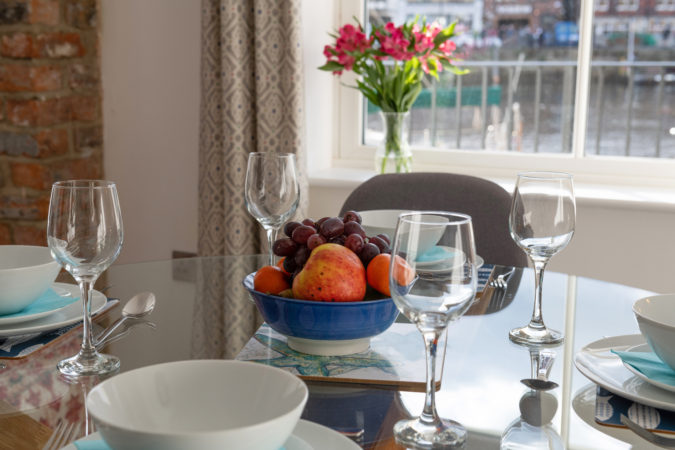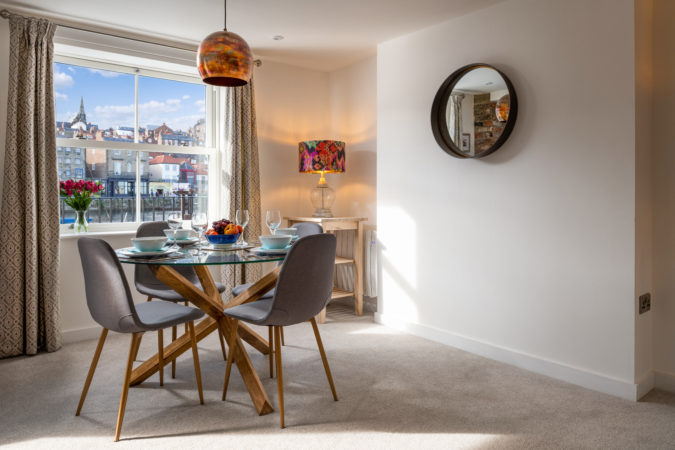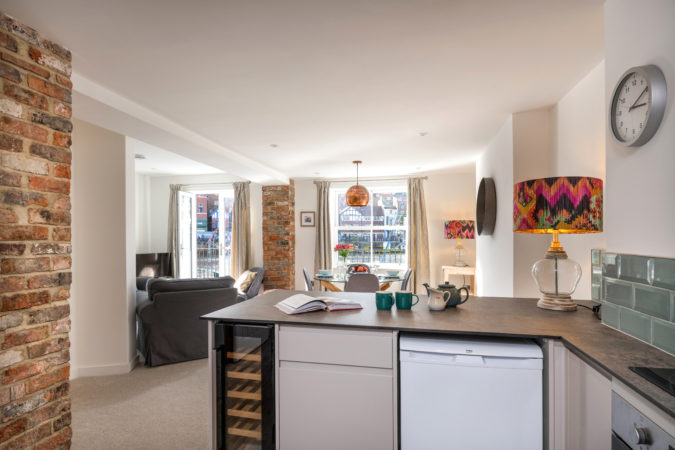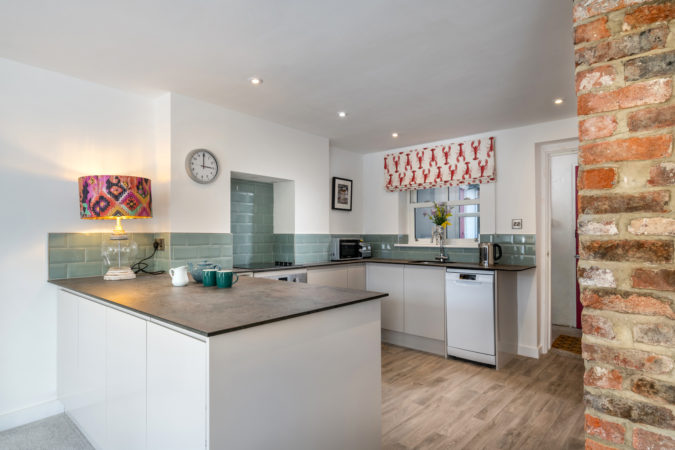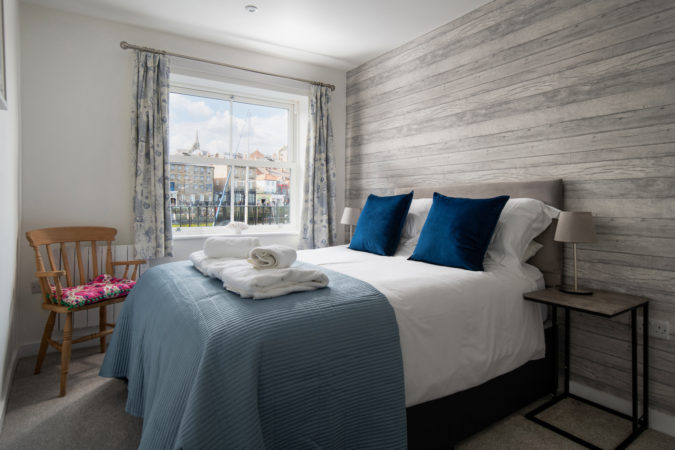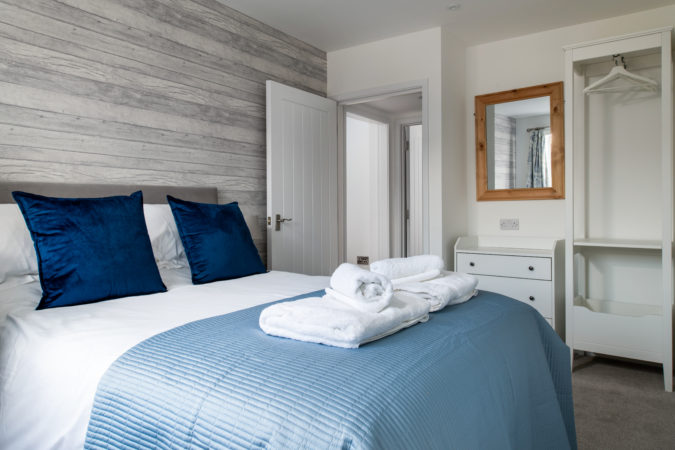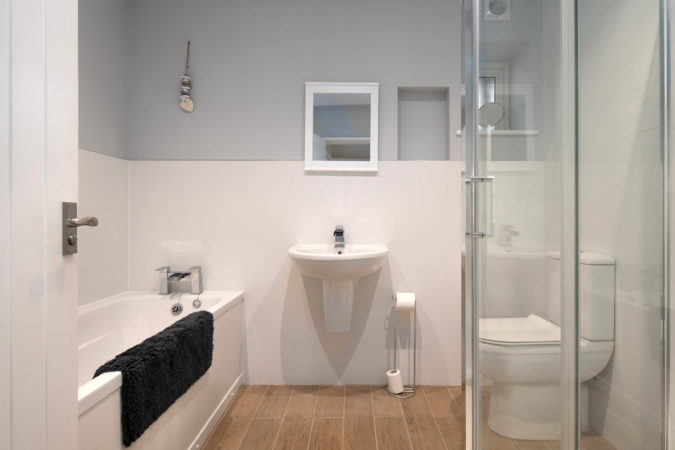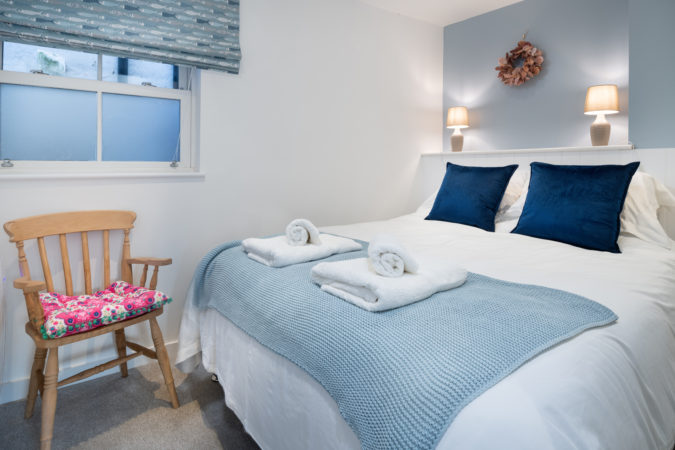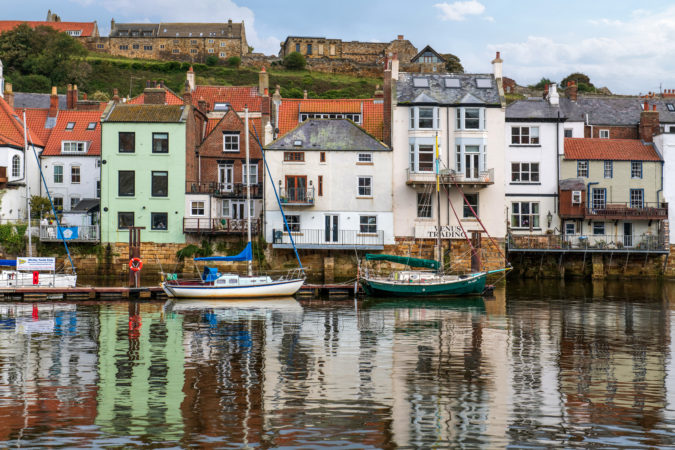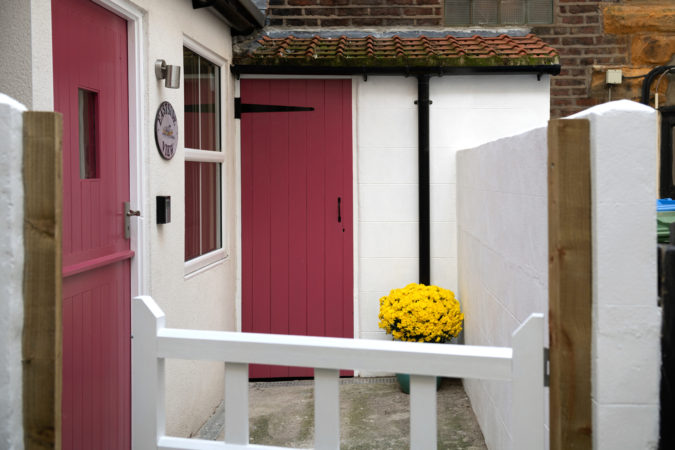 East Side View
(SC95)
East Side, Whitby
---
Overview
Get the best of all worlds! Be at the heart of the town whilst having fantastic harbour views from your own private balcony. Tucked out of sight, you will be away from the passing tourists but have everything you need just minutes away.
Add to shortlist
Share
---
Description
Want the best views in Whitby - you have found them in this stunning property and from your own private balcony! East Side View is a two-bedroom, boutique apartment within a traditional cottage setting.
You can spend hours looking out over the ever-changing harbour and the comings and goings of vessels - whether fishing boat, sailboat or pleasure cruise. With its magnificent, spacious balcony, why not take your favourite tipple outside and watch the setting sun and never feel bored with the sensational views.
Inside is bright and airy, with the clean lines of modern, boutique design and facilities to make your holiday perfect. Having been fully refurbished in 2021, this property has everything new - a great kitchen that is perfect for preparing a romantic meal and a modern bathroom with bath and large, separate shower cubicle to relax after a long day out.
Dogs are allowed at the apartment. For walks try Tate Hill Beach or Whitby Abbey grounds they're great places to stretch legs in any season and you're a stone's throw from both.
East Side View is wheelchair accessible making it ideal for those with some mobility issues. Please do refer to the access statement to ensure your needs are fully met.
This stunning Whitby holiday cottage is waiting to create wonderful memories that will remain with you long after you return home.
---
Features
1 King size bed (can be split into two small singles)
1 Standard double bed
1 Bath
1 Shower
1 Cot space
Private balcony with sea views
Dishwasher
Washer/Dryer
Freezer
Wine chiller
Pet friendly
Smart TV
Wi-Fi
Wheelchair accessible
Access statement
Key Info
Check In: 5:00 pm
Check Out: 10:00 am
21st Jul – 1st Sep
change over day: Friday
Christmas: 23 Dec (7 Nights)
New Year: 27 Dec (5 Nights)
Rest of year: Any Day
Price List
Show
All prices exclude special offers
The Local Area
Being right in the centre of town with fabulous views over Whitby harbour - you couldn't get a better location. You're very near the Tate Hill Beach, which allows dogs all year round, and the wealth of shops and cafes that line the cobbled streets of the Old Town. Parking is in public car parks around fifteen minutes' walk away. The Marina is always interesting and a good spot to try crabbing, near to the Train Station - half a mile away.
Get Directions
Please note that the exact location of the property may differ slightly from the map.
---
8 Reviews
Mrs C, Doncaster
Fantastic place with excellent views.
Mrs D, Knottingley
East Side View, One of the best places to stay!
Mrs C, Leeds
The cottage was in a fantastic spot with a lovely view, and seconds away from the heart of Whitby.
More reviews
You might also like