Why We Love Whitby - Resident and Tourist Interviews
Whitby Folk – a cashier at Millers Amusements
Whitby is full of interesting people. Through their daily work they help keep the town ticking and help make it a great town to visit.
Shoreline Cottages has interviewed a number of these 'Whitby folk' to find out why they love the town so much and how they think it's changed. Today we meet Brian Schofield, a cashier at Millers Amusements, an a musement park offering rides, an arcade & bowling lanes and an indoor mini-golf course.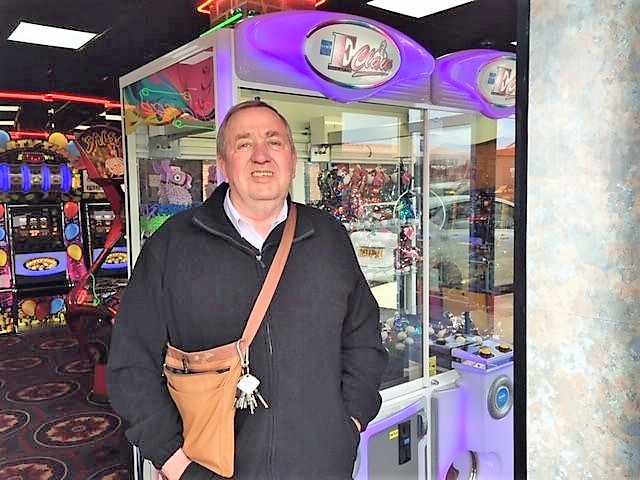 What is your name?
Brian Schofield
What is you job title?
I'm a cashier. I collect the money, sort the change and look after the security of the arcade. This arcade opened around 1968 and I've worked here since 2008. It's open 7 days a week and only closes on Christmas Day. It gets very busy some days but I like meeting people and giving the customers good service. Lots of famous people have been here like the cast of Heartbeat, back in the day when it was on.
Do you mind telling us how old you are?
69
Have you lived in Whitby all your life?
No I haven't. Having visited Whitby for years, we decided to move here in our late 50's. None of our family have ever lived here. My Dad was a bricklayer and my Mum was a housewife and they lived in South Yorkshire.
What do you love most about Whitby?
I like the people, the atmosphere, the pace and the lifestyle.
What do you like least about Whitby?
The overcrowding and the lack of shops! We need more general shops such a clothes shops.
What has changed in the town over the past 10 years or so?
The atmosphere on an evening has changed. There are more large groups of people like stag and hen parties coming here these days and there seems to be more trouble.
Do you have any children?
No, but I am married.
In your spare time what do you like to do?
I enjoy walking – going out into the countryside or up to the Moors.
Will you ever leave Whitby?
No. I'm nearly 70 so I won't be leaving the town now. I like going away to Scotland and the West Coast for our holidays but we love living in Whitby.