Why We Love Whitby - Resident and Tourist Interviews
Whitby Folk – the manager of a Whitby Garden Centre
Whitby is full of interesting people. Through their daily work they help keep the town ticking and help make it a great town to visit.
Shoreline Cottages has interviewed a number of these 'Whitby folk' to find out why they love the town so much and how they think it's changed. Today we meet Anne Martin, the manager of Victoria Farm Centre on Guisborough Road in Whitby.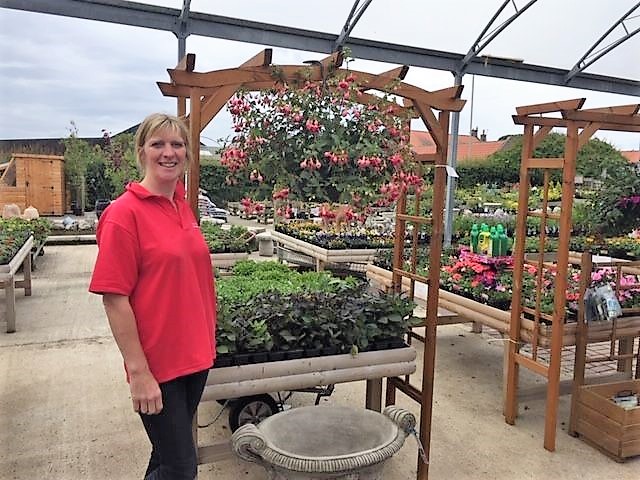 What is your name?
Anne Martin
What is you job title?
I'm the manager of Victoria Farm. I've worked here for 4 years and my job is to buy the merchandise, meet and greet customers and sort plants. I like the whole aspect of the garden centre – there are so many different departments. I enjoy learning about plants and I have also enjoyed learning to buy the products in. We sell everything plant related – indoor/outdoor plants, garden tools, chemicals and pots. We also sell funky gifts and there is a nice cafe here too. We get a lot of people coming in for lunch and then taking a look around.
Do you mind telling us how old you are?
I'm 47.
Have you lived in Whitby all your life?
Yes. My family have lived here for 2 generations. My Mother is a nurse and my Father had a car garage. My husband and I have a farming business but he runs it and I work here.
What do you love most about Whitby?
Whitby is very pretty, scenic and I'm proud to live here.
What do you like least about Whitby?
The park and ride isn't so good and the congestion in town is bad. The parking charges are far too expensive.
What has changed in the town over the past 10 years or so?
The town has got bigger and more houses are being built. There are a lot more visitors to the town than ever before. The town does need something indoors for people to use when the weather is bad – everything tends to be outdoors.
Do you have any children?
Yes, I have a boy called Jack who is 17 years old.
Do you think he will stay in Whitby or move away?
He will take over from his Dad and run the beef and sheep farming business.
In your spare time what do you like to do?
I enjoy horse riding, jogging, swimming, gardening and I enjoy a drink too!
Will you ever leave Whitby?
I will never leave. I'm settled here and it's beautiful.