Why We Love Whitby - Resident and Tourist Interviews
Whitby Folk – a station mechanic at the Whitby Life Boat Station
Whitby is full of interesting people. Through their daily work they help keep the town ticking and help make it a great town to visit.
Shoreline Cottages has interviewed a number of these 'Whitby folk' to find out why they love the town so much and how they think it's changed. One of the most important roles in the town is that of the RNLI and this can only function well with well maintained equiment. Today we meet Richard Dowson – a mechanic who helps to keep the Whitby Life Boat ready for action.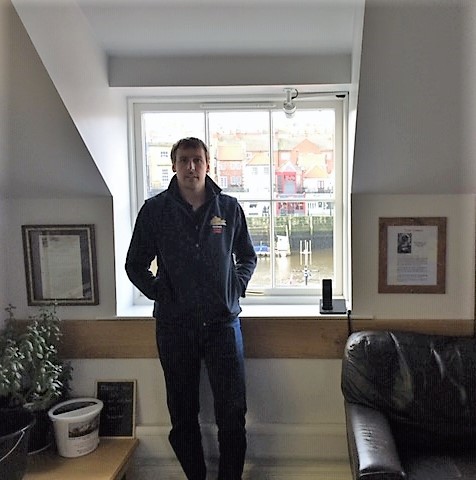 What is your name?
Richard Dowson
What is you job title?
Station Mechanic – Whitby Life Boat Station
Do you mind telling us how old you are?
36
Have you lived in Whitby all your life?
Yes – I was born here. There has been more than one generation of us in Whitby. My dad is a scaffolder and my mother is a shop assistant in a local shop.
Tell us about your job?
I maintain and repair the lifeboat at Whitby. I have been doing it full time for 5 years and been on the crew for 17 years now. I like working in the local community and in particular for the RNLI. I also go out to sea in the boat when needed to help rescue people.
What do you love most about Whitby?
I like that it is a relatively small town. I would not like to live in a big city.
What do you like least about Whitby?
It can get too busy with tourists!
What has changed in the town over the past 10 years or so?
Tourism is going from strength to strength which is great for the local economy. It is not so great when you are a lifeboat man and you are trying to get there on a busy Bank Holiday Monday for example!
In your spare time what do you like to do?
I enjoy spending time with my family and like gardening in my allotment.
Do you have any children?
Yes – 1 son and 1 daughter.
Do you think they will stay in Whitby or move away?
My son will probably want to join the lifeboat as he gets older. It will all depend on what they decide they want to do as a career. They are still young – my son is 14 years old and my daughter is just 6 years old. I think they will stay if there is something available for them.
Will you ever leave Whitby?
No! I intend to stay working at the RNLI and so won't move until retirement.
If there was one thing you would change about Whitby what would it be?
There should be more things for youngsters to do on an evening and at the weekends.
A bit more information about Whitby Lifeboat Station from Richard
It is very interesting the kind of things we do. There are very few deaths thankfully compared to other stations.
The main reason we go to sea is to rescue people cut off by the tide – usually holidaymakers not knowing the tide times, see it is out and go for a walk along the shoreline, and then the tide comes in and they're stuck. We also get a lot of machinery failure on broken down boats so we go out to assist and bring them back.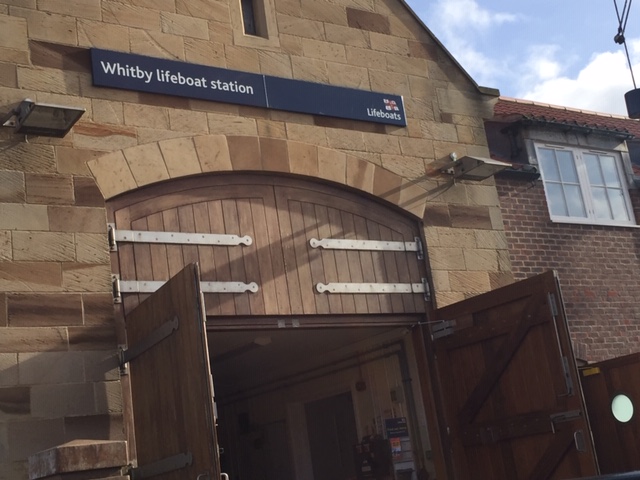 As a charity, the RNLI depend on your support to help them meet the cost of saving lives at sea. Volunteer lifesavers give their time for free, but they need training, well-maintained equipment, lifeboats and shore facilities. Please donate to this wonderful service by contacting the Whitby Life Boat Station on 01947 602216 or donate online.
The RNLI museum in Whitby is well worth a visit. Once an RNLI lifeboat station, the Victorian double boathouse celebrates Whitby's award-winning lifeboat history with a treasure trove of paintings, medals, photographs and mementos from famous wrecks and rescues click here to visit their website.