Why We Love Whitby - Resident and Tourist Interviews
Whitby Folk – the manager at The Duke of York pub
Whitby is full of interesting people. Through their daily work they help keep the town ticking and help make it a great town to visit.
Shoreline Cottages has interviewed a number of these 'Whitby folk' to find out why they love the town so much and how they think it's changed. Today we meet Danny Conlin, the Manager at The Duke of York, a cosy harbour-view pub that offers traditional pub grub….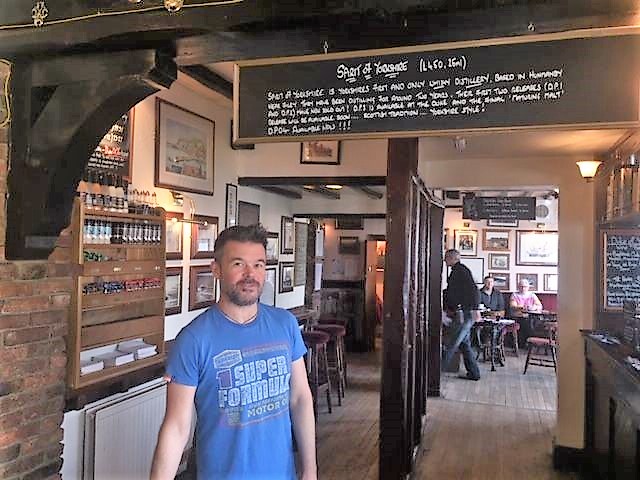 What is your name?
Danny Conlin.
What is you job title?
I'm the residential manager at The Duke of York pub. I've worked here for 5 years and I manage the pub. I've met a number of VIP's while working here, including Vic Reeves, Gary Pallister, David Seaman, Gary McAllister and the cast of Heartbeat.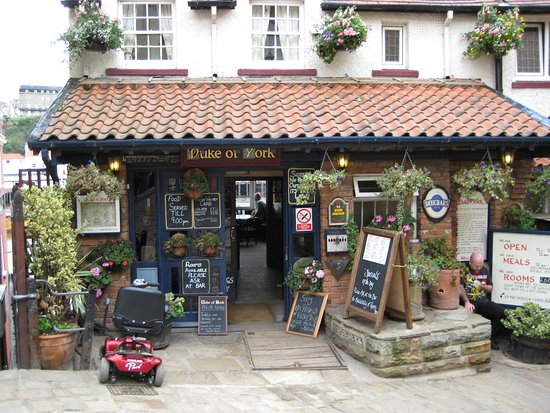 Do you mind telling us how old you are?
I'm 42.
Have you lived in Whitby all your life?
I've lived in Whitby for 14 years. I split with my girlfriend and came to stay on my mates sofa – I never left! My Mum and step Dad moved here around the same time. They owned a games shop shop on Bridge Street but they're retired now.
What do you love most about Whitby?
I like the Goth weekends. Winter time is best in Whitby.
What do you like least about Whitby?
It really isn't good for shopping and it's not the place to visit if you want action and adventure, but there really isn't anything to dislike about Whitby.
What has changed in the town over the past 10 years or so?
There isn't as much fishing nowadays, just 1 or 2 trawlers. It would be great if the fishing industry came back to Whitby. Lots of the old shops are being replaced with bars and restaurants and tourist shops.
In your spare time what do you like to do?
I enjoy hiking so I like walking in the North Yorkshire Moors. I also enjoy going to music gigs. Some of my family live in Malaysia so I sometimes go over there.
Do you have any children?
Yes, I have a little girl.
Do you think they will stay in Whitby or move away?
I don't know, I haven't seen her in a long time.
Will you ever leave Whitby?
I will probably leave one day but I'd be hard pushed to go anywhere else in the UK after living in Whitby. If I leave it will be for the Far East.