Why We Love Whitby - Resident and Tourist Interviews
Whitby Folk – a volunteer at Church House
Whitby is full of interesting people. Through their daily work they help keep the town ticking and help make it a great town to visit.
Shoreline Cottages has interviewed a number of these 'Whitby folk' to find out why they love the town so much and how they think it's changed. Today we meet Kathleen Waller, a volunteer at CaVCA Church House that supports local voluntary and community organisations in the town and the surrounding rural hinterland. Alongside tenant accommodation the building offers low-cost spaces for meetings, training sessions, coffee mornings, one-to-one's, and much more.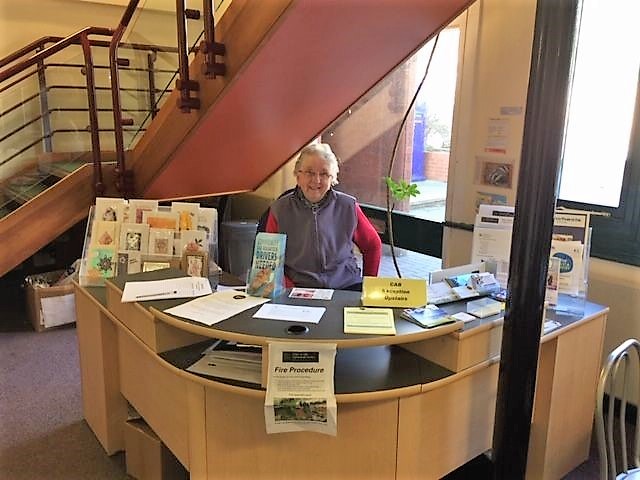 What is your name?
Kathleen Waller
What is you job title?
I'm a volunteer at Church House. I work on the front desk and help direct people to the right office. I also do other jobs like checking the fire alarm. Our building has lots of different businesses in it. I've been doing this job for 3 years. I enjoy meeting people and I try to help them as best I can. They are always very nice. I like all aspects of the job. This building was built in 1899 and was the Church House. The Church itself was called St. Hilda. It was on the West Cliff. Across the road from Church House is the vicorage. This is where the vicar lived but it's now a B&B. The Church House used to have meetings, concerts and pantomimes but it's used as a business facility now.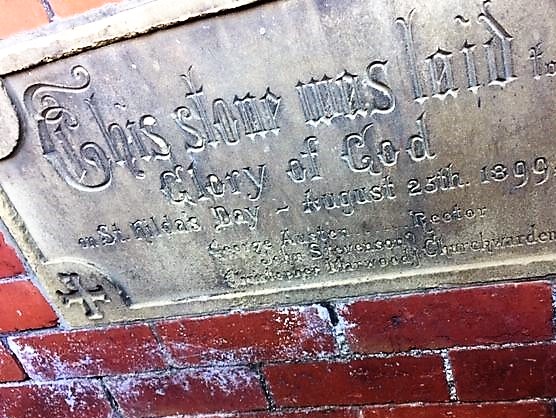 Do you mind telling us how old you are?
I'm 82
Have you lived in Whitby all your life?
Yes, I've lived here all my life. I'm from a farming family just outside Whitby near Saltwick Bay. My Father was born is 1900. He was a farmer. My Mother was a farmer's wife. We go back many generations. My husband had a removals business in the 1950's.
What do you love most about Whitby?
I like everything about Whitby. It's a very interesting place and it's become so popular. I live on the outskirts of the town. I go on holiday but I always enjoy coming back. When I come over the top of the moors and can see the Abbey, I know I'm home.
What do you like least about Whitby?
The bad weather – the wind and rain was terrible last week. The parking is bad and we also have a poor bus service – the buses stop at 6pm.
What has changed in the town over the past 10 years or so?
There are more holiday cottages than people living here. When property goes up for sale that are bought as holiday lets. It gets very busy on a weekend – not just in the summer – it's all year round. There is always something going on at the Pavilion.
In your spare time what do you like to do?
I like going to the theatre. I knit and I enjoy watching TV.
Do you have any children?
Yes, I have 4 children. Robert is in charge of Scarborough and Whitby council offices, Margaret works at the community college, Ann works at Stakesby School as a nursery nurse and Stuart is a mechanic – he lives where I was born. They will all stay in Whitby. I also have 8 grandchildren and 8 great-grandchildren!
Will you ever leave Whitby?
I will never leave.