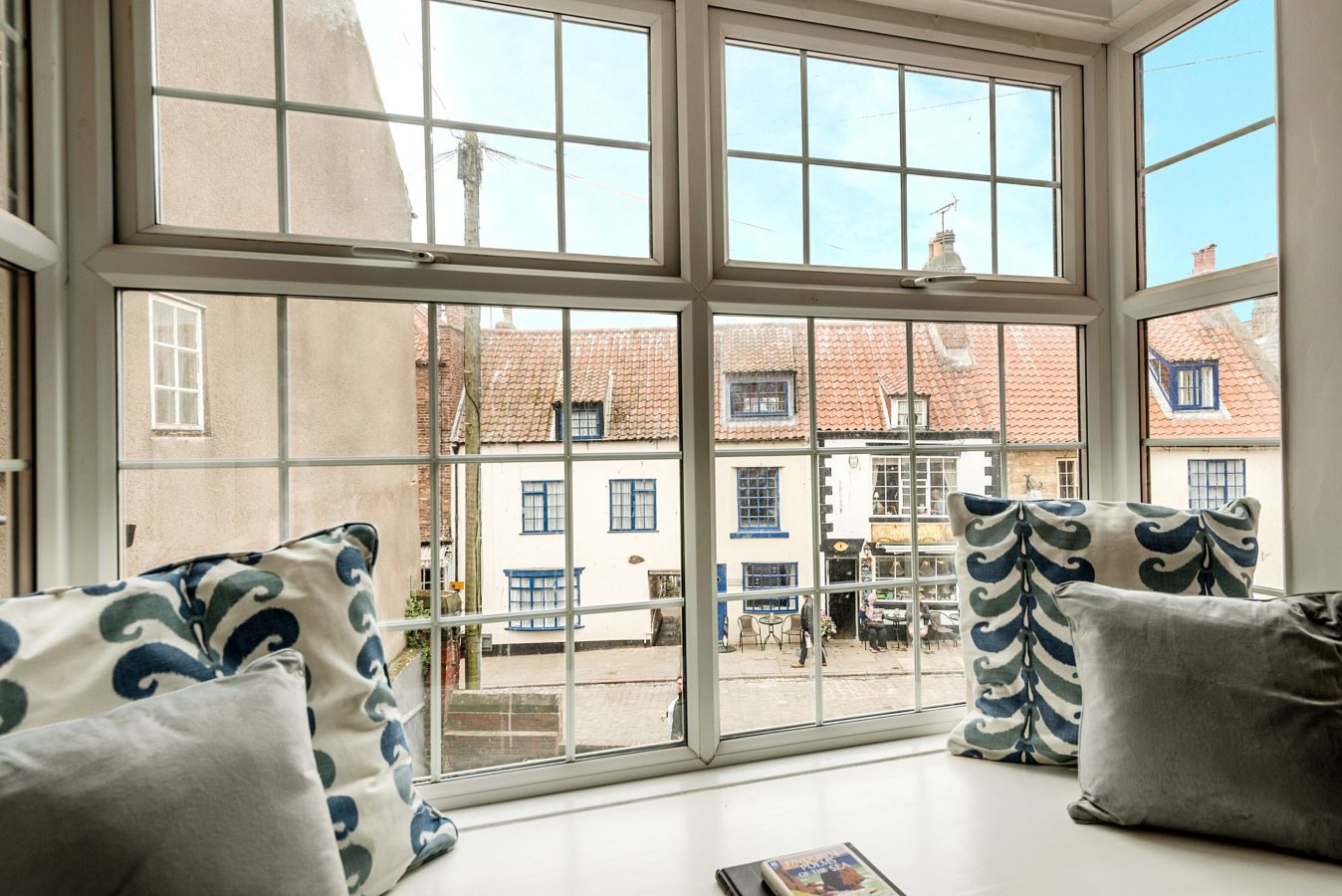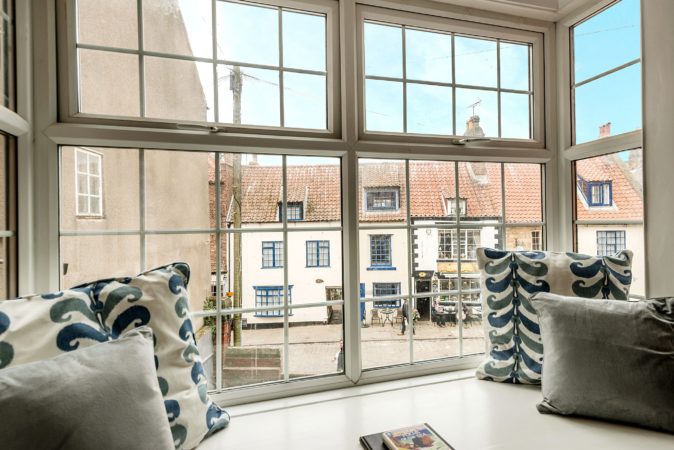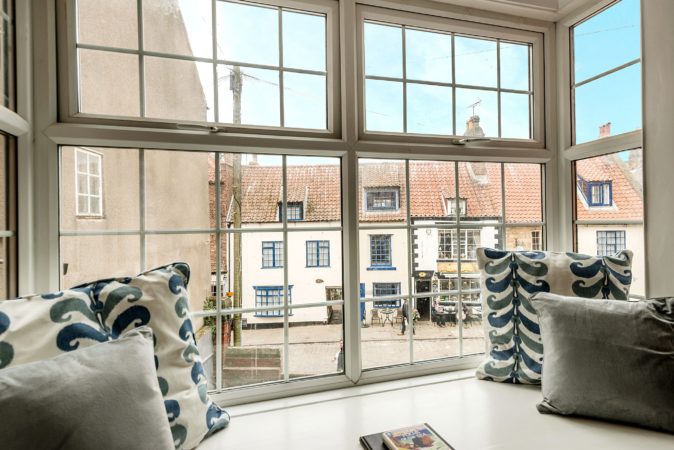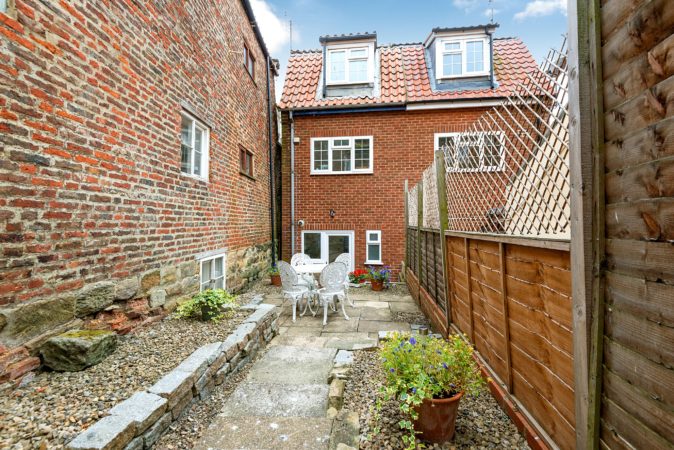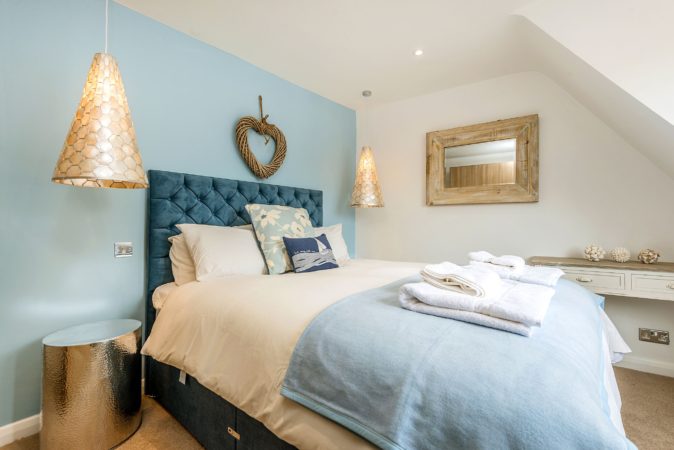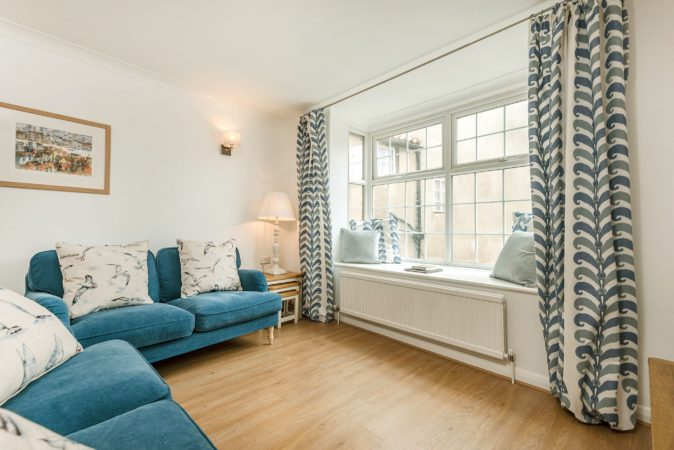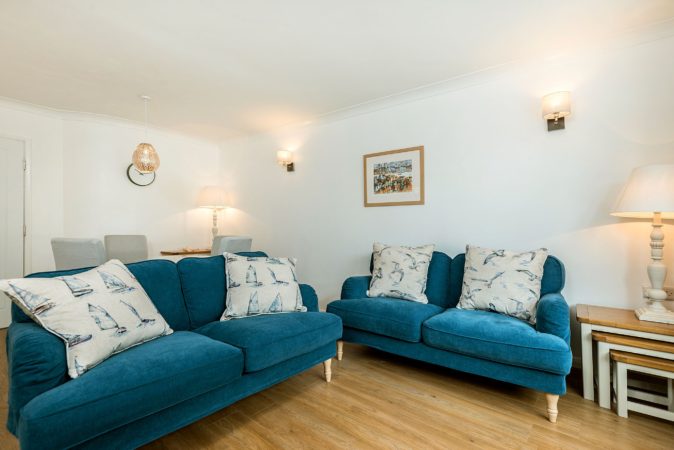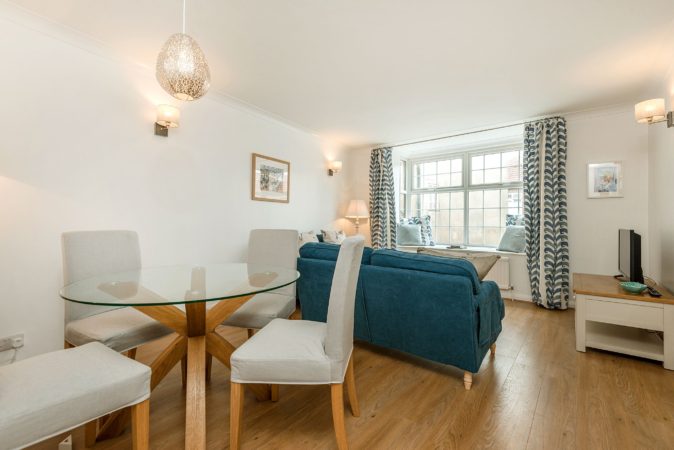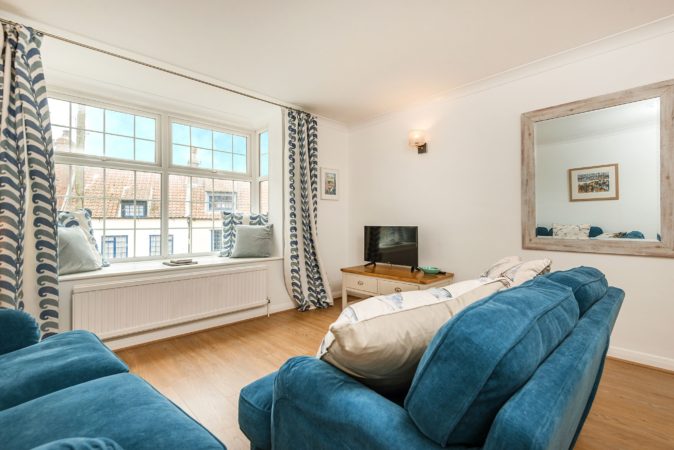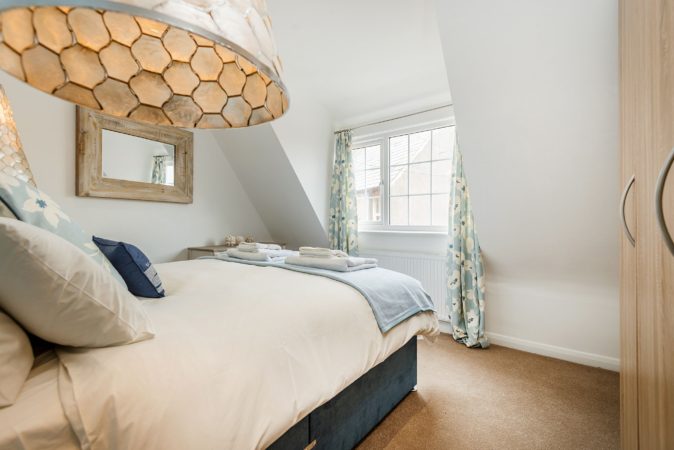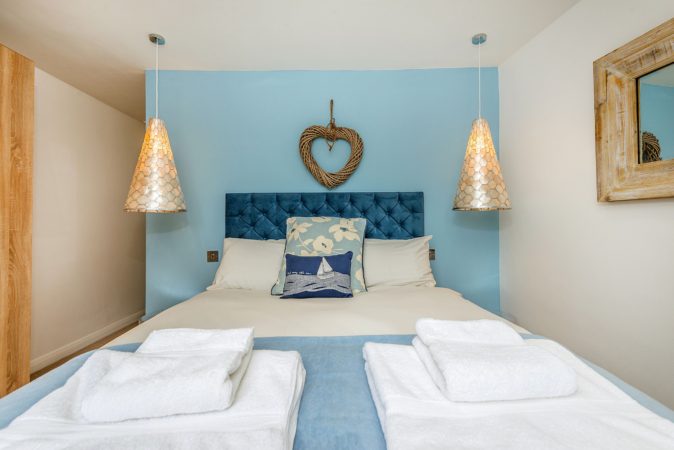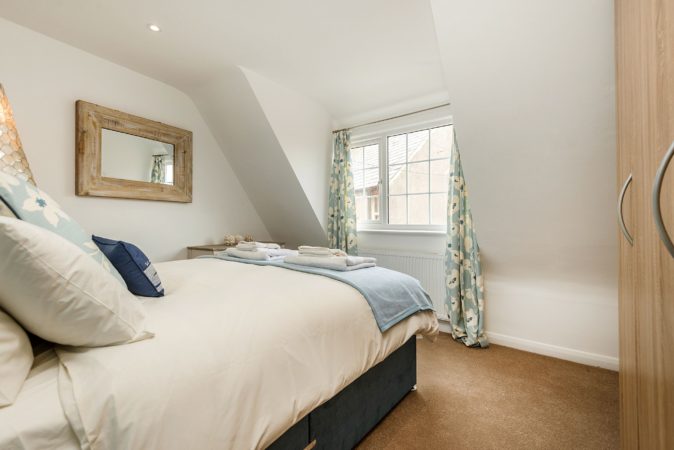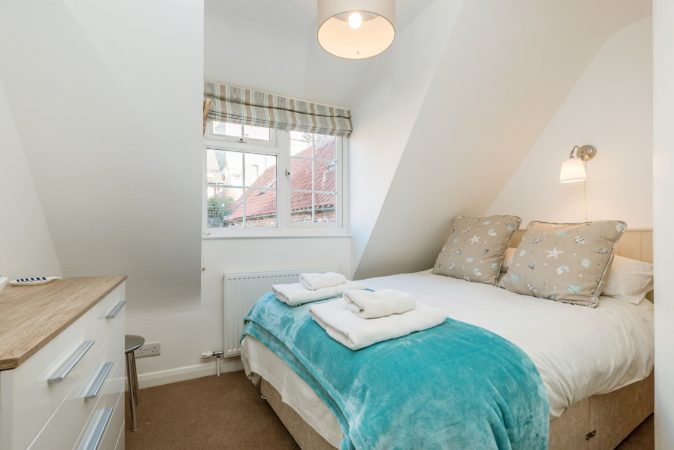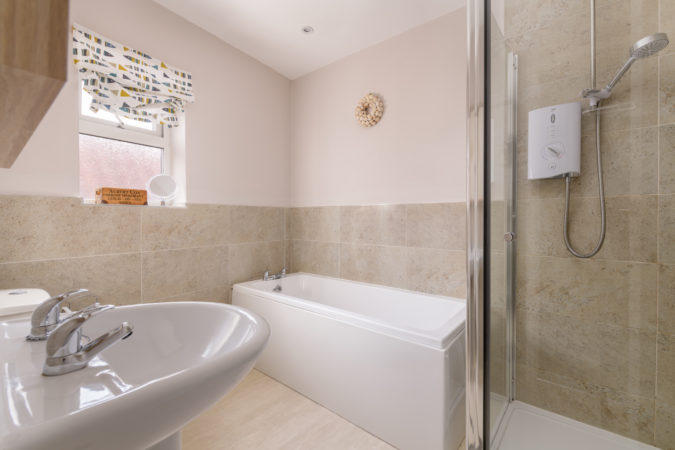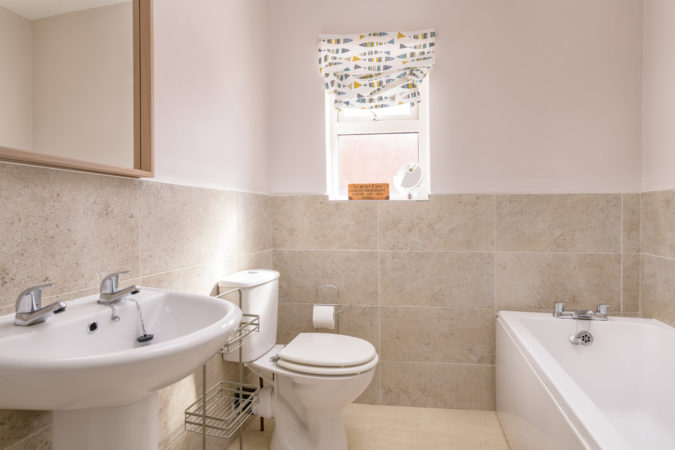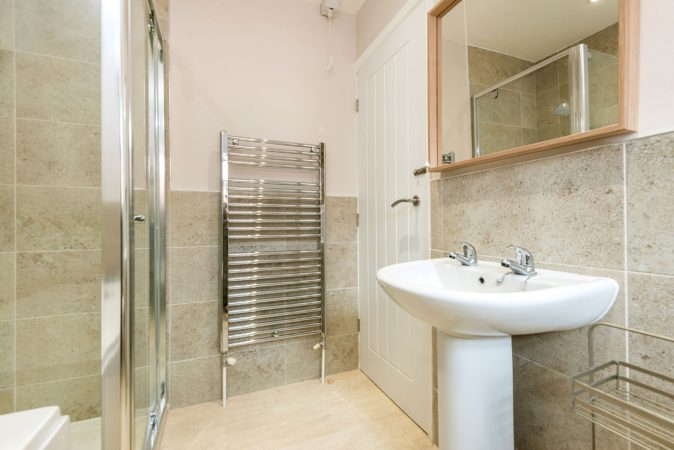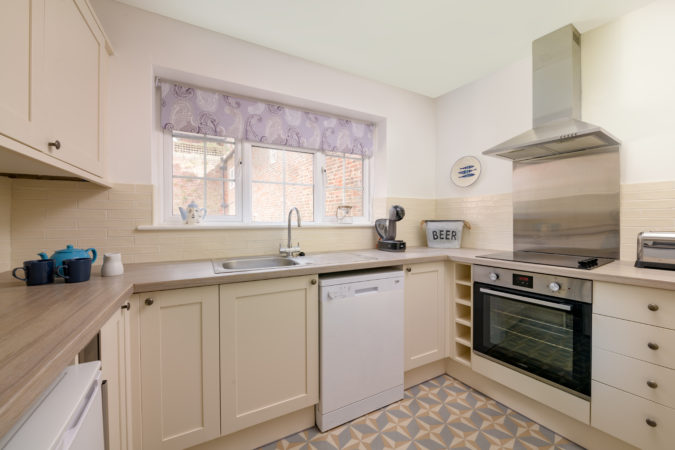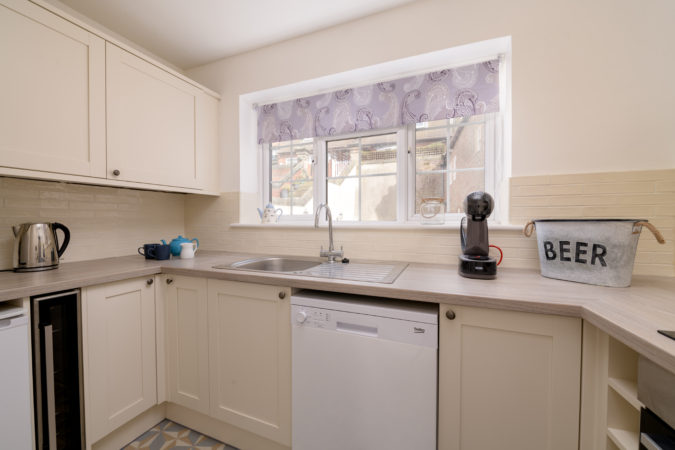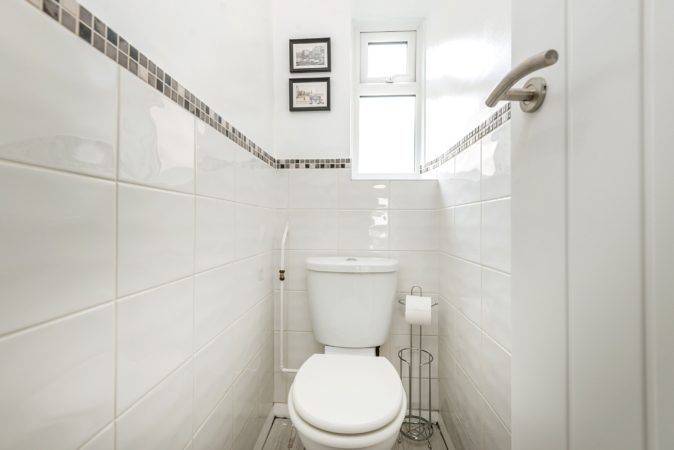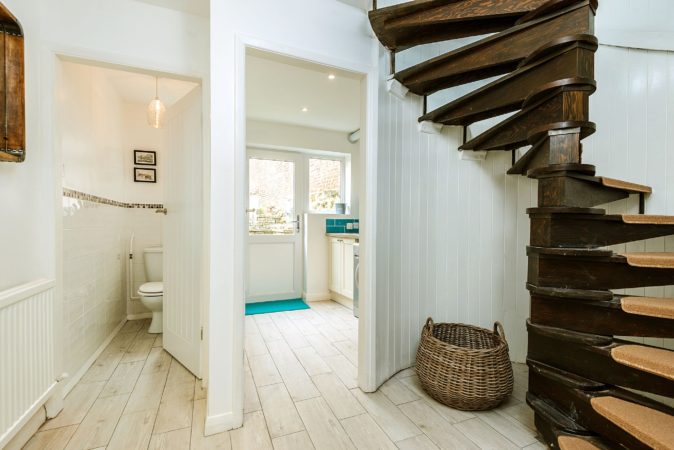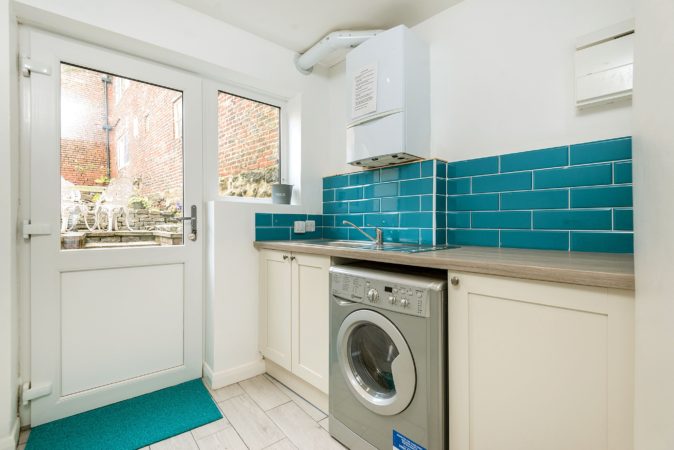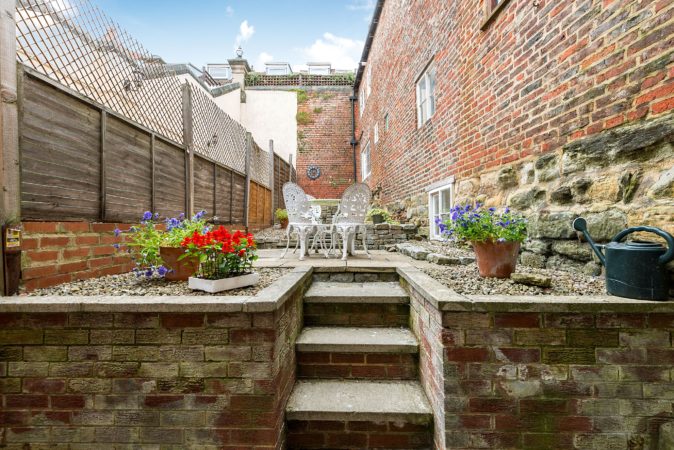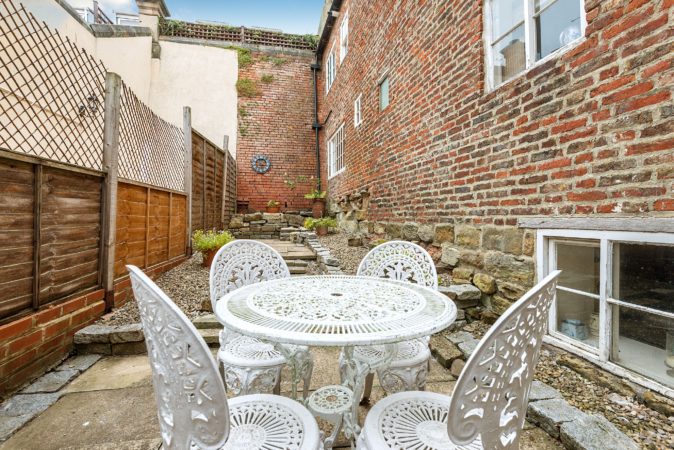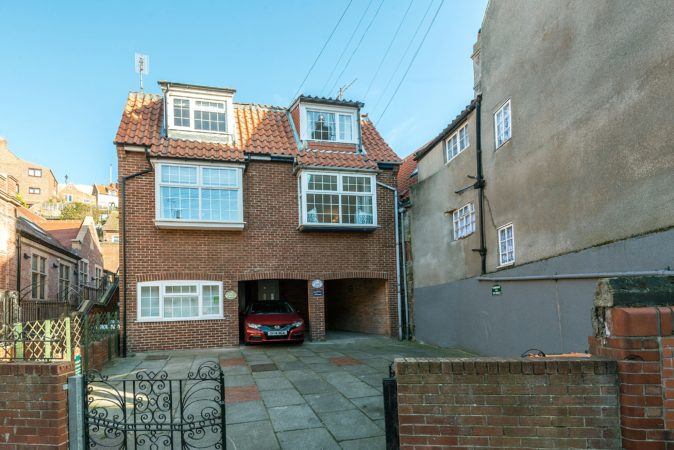 Chapel Gate Mews
(SC80)
Whitby
---
Overview
A highly recommended, dog-friendly mews house for four guests. With a prime location, ample car parking, a garden and contemporary furnishings, it's the ideal holiday home from home.
Add to shortlist
Share
---
Description
Church Street is arguably the most famous in Whitby and, aptly, Chapel Gate Mews has views across to the most photographed yard in Whitby, Arguments Yard, as well as the old market square. Set back from the popular thoroughfare, this holiday cottage is close to the former Methodist Chapel, Wesley Hall, on Whitby's East Side and you have parking for two cars. So, pull into the shared drive and simply unload your bags – easy!
With it's two bedrooms (one king and one double), we think this modern house is perfect for one or two couples. Having steps around the property, it's not for wheelchair users though.
The living accommodation is on the first and second floors, giving you good vantage points for people-watching. To get there climb the beautiful, spiral staircase – it's a real architectural feature – from the ground floor entrance, handy utility room and downstairs loo.
You'll find the kitchen bright and modern with tons of storage and a dishwasher to save you another daily chore. The two bedrooms and the lounge diner are wonderfully relaxing in their coastal colours. The family bathroom's a treat too, having both a bath and a shower.
Retreat to the secure, rear garden, which is hard landscaped and so ideal for pets. Facing east, it's a pleasant spot for taking breakfast and contemplating the surrounding history of Whitby Abbey.
---
Features
1 King size bed
1 Double bed
1 Bath
1 Shower
1 Downstairs WC
1 Cot space
Private garden
Private yard
Dishwasher
Washer / dryer
Pet-friendly
Freeview with Smart TV
Wifi
Access statement
Key Info
Check In: 5:00 pm
Check Out: 10:00 am
23rd Jul – 3rd Sep
change over day: Sunday
Christmas: 22 Dec (5 Nights)
Mini-Break: 27 Dec (3 Nights)
New Year: 30 Dec (4 Nights)
Rest of year: Any Day
Price List
Show
All prices exclude special offers
The Local Area
Talk about prime location! Throw in the fact you've got onsite parking and this becomes a real gem of a find. You can walk pretty much everywhere from here and visit the Museum of Whitby Jet in the adjacent Wesley Hall. There are plenty of shops, ice cream parlours and cafes nearby and you can access the small sandy bay, by the harbour walls, for walking dogs.
Get Directions
Please note that the exact location of the property may differ slightly from the map.
---
6 Reviews
Mr W, Bradford
Loved staying here for Christmas, we normally spend it at home with family but this has been a truly magical experience. Beautiful cottage, very clean, everything you need and a great location. Another great property managed by Shoreline. We will definitely be back, Full Five Stars from Us !!
Mr J, Shrewsbury
Loved the place - really handy for pubs and restaurants. Our dog loved his walks on the beach. We will be back.
Mrs H, York
Really enjoyed our time in Chapel Gate Mews. Lovely contemporary decor and super views of Church Street, Parking was a real bonus at the busy time we went.
More reviews
You might also like