Why We Love Whitby - Resident and Tourist Interviews
Whitby Folk – the head chef at The Fishermans Wife
Whitby is full of interesting people. Through their daily work they help keep the town ticking and help make it a great town to visit.
Shoreline Cottages has interviewed a number of these 'Whitby folk' to find out why they love the town so much and how they think it's changed. Today we meet Shaun Inglis, the head chef of The Fisherman's Wife – a seafood restaurant located in central Whitby, serving traditional fish and chips as well as a variety of seafood and non-seafood dishes.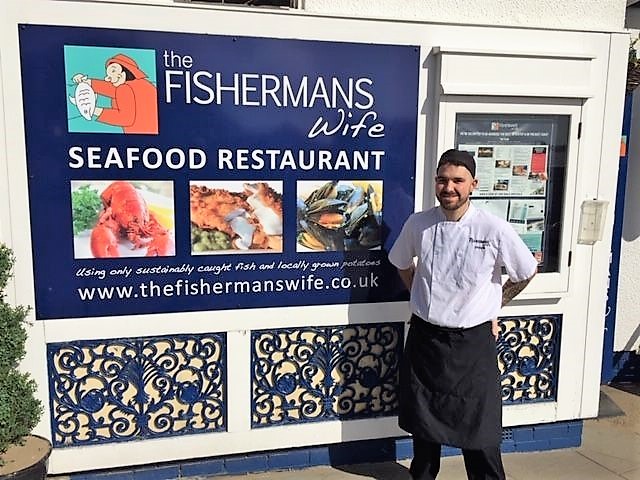 What is your name?
Shaun Inglis
What is you job title?
I'm the Head Chef at The Fisherman's Wife. I've worked here for 6 years. The shop was originally called Graveley's but has been called The Fisherman's Wife for  8 years. I started off just doing salads but worked my way up. Now I run the kitchen, I do all the ordering and I generally run the business. We have 25 staff and on a busy day there could be up to 18 staff working. Weekends get particularly busy. Our best seller is Fish and Chips but we also sell lobster, crab, prawns, oysters, haddock, cod, lemon sole and plaice. I like the cooking side but it can get quite stressful when it's busy. We have had a few famous people come in over the years.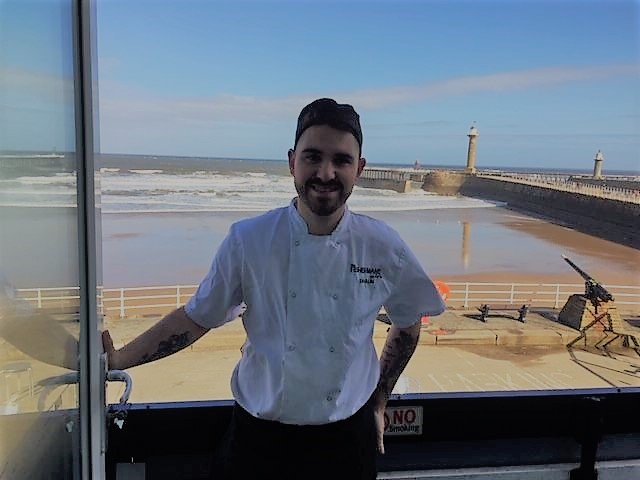 Do you mind telling us how old you are?
29
Have you lived in Whitby all your life?
Yes but I've done a bit of travelling too. My family have been here for 3 generations. My Mum and Dad are retired now but my Dad was a stonemason and Mum was a housewife. One of my Grandfather's was a caretaker at East Whitby School and the other was a Gamekeeper in Mulgrave Woods.
What do you love most about Whitby?
It's picturesque.
What do you like least about Whitby?
It can get too busy in the summer and in the winter it can be too quiet. Business is generally not good in the winter. We need something put in place to help ease conjestion in town. When the swing bridge opens traffic can be really bad – especially in the summer. The town doesn't know how to cope when it's so busy!
What has changed in the town over the past 10 years or so?
There's more businesses in Whitby now. There are a lot more tourists – it seems to grow every year.
Do you have any children?
No. I would like them eventually though.
In your spare time what do you like to do?
I like to spend time with my wife and family. I like to spend time outdoors in the nicer weather.
Will you ever leave Whitby?
Potentially – my wife is Australian so we could move to Australia one day.