Our Festive Guide to Whitby
Top 5 Things to Do in Whitby at Christmas
Enjoy a magical time in Whitby at Christmas. There are attractions and events for children and adults. Wrap up for a family beach walk or stay cosy in your Shoreline Cottage with its decorated Christmas tree, playing games or streaming Christmas movies (Christmas trees in all Shoreline cottages from 20th December). Here are our other recommended must-sees:
1. Santa Express Steam Train: For a truly unique Christmas family experience, hop aboard the Santa Special Steam Train on selected dates in November and December operated by the North Yorkshire Moors Railway from Pickering or Grosmont stations. The enchanting steam train journey takes you through the stunning North York Moors National Park and Santa makes a visit to each carriage delivering gifts to children. If you miss the NYMR steam train, try the Santa Special train ride from Scarborough in December.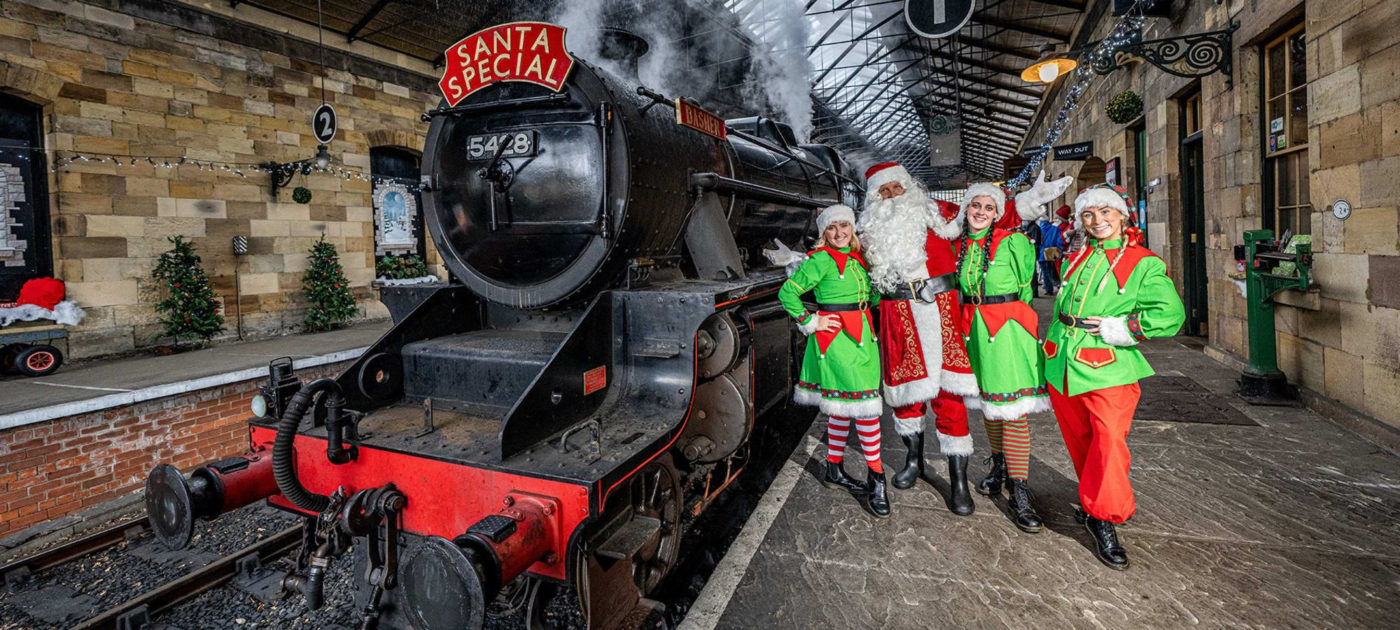 Picture courtesy of North Yorkshire Moors Railway
2.  The Boxing Day Dip at Whitby is for the brave! But many do step into the icy North Sea at 10am on Boxing Day morning, in fancy dress! This fun and frantic charity event is organised by Whitby Lions Club and has been running for over 45 years. If like us you'd prefer to watch from the pier, you'll be in good company cheering on the daredevils.
3. The Sewerby Winter Woodland has an annual display of lights, sounds, performances and special effects to bring hall's grounds to life over the festive season.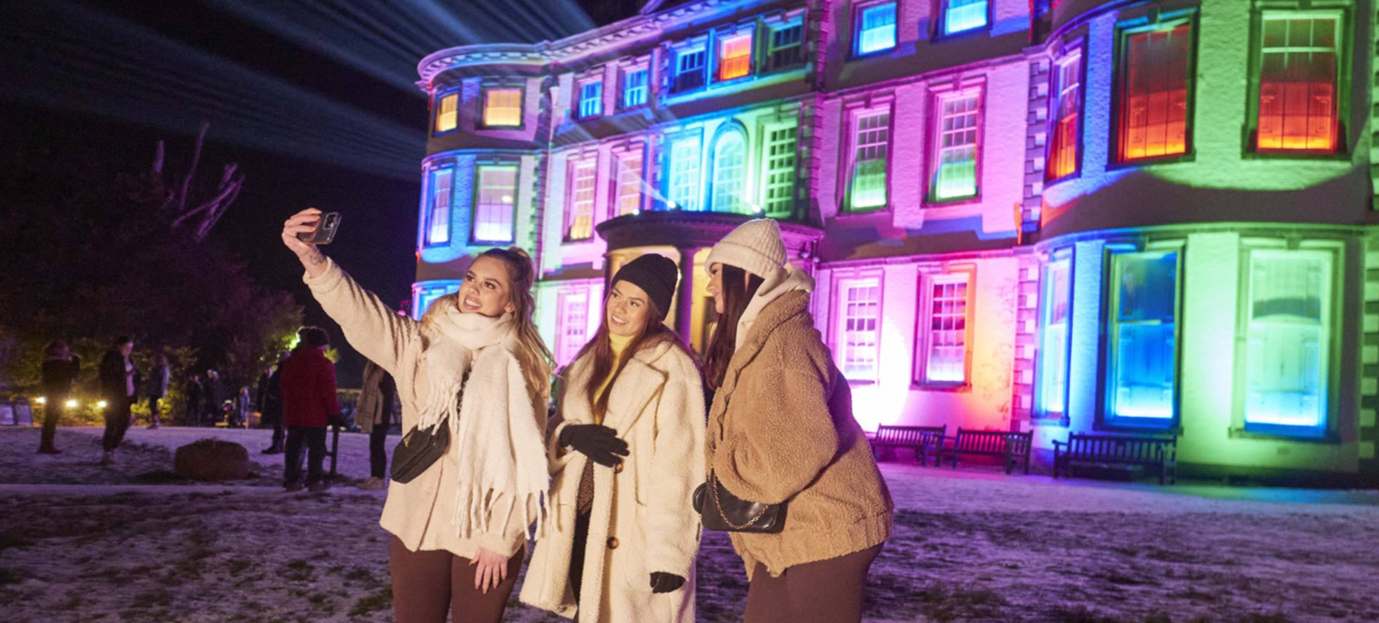 4. Visit the Whitby Distillery on Botany Way for a gin production tour on weekends in December or purchase their RNLI edition dark-spiced rum for a warming tipple on a frosty day. Whitby Brewery is another brilliant local producer on Whitby's East Cliff. It offers tours of its local beer production plant, and online shopping for a selection of its wonderful real ales like the Abbey Blonde, Jet Black or their delicious IPA. Why not have a go at this recipe for Christmas pudding made with beer!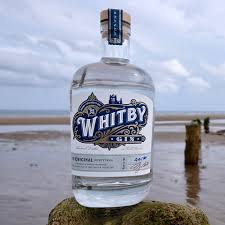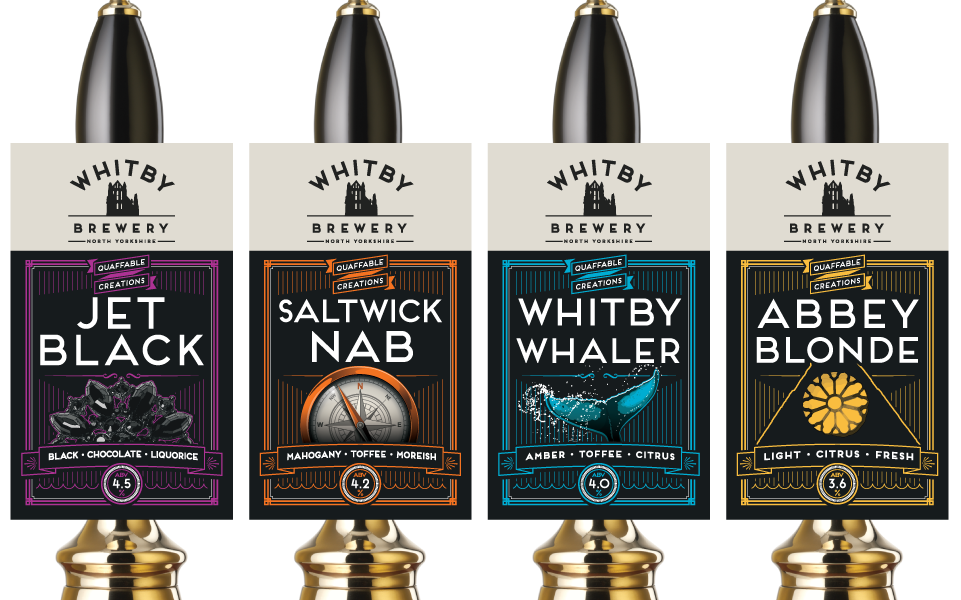 5. There are three main churches for Christian worship in Whitby. For details and times of Advent services, Midnight Mass and Christmas Day church services please visit the links or contact the churches direct.
St Hilda's in Church Square, West Cliff (Whitby, YO21 3EF) is Grade II* Listed.
St John's on Brunswick Street (Whitby, YO21 1BN) dates from 1848.
St Mary's on Abbey Plain (Whitby, YO22 4JT) was founded around 1110, although its interior dates predominantly from the late 18th century.
For more ideas of what's on in Whitby at Christmas and New Year, read our Festive Guide.
Check availability for next Christmas or New Year at a Shoreline Whitby Cottage.