Why We Love Whitby - Resident and Tourist Interviews
Whitby Folk – supervisor at the Moon & Sixpence
Whitby is full of interesting people. Through their daily work they help keep the town ticking and help make it a great town to visit.
Shoreline Cottages has interviewed a number of these 'Whitby folk' to find out why they love the town so much and how they think it's changed. Today we meet Abbie Winter, a supervisor at The Moon & Sixpence, a brasserie and cocktail bar on Marine Parade, the perfect place to enjoy a coffee (or something stronger) while taking in the stunning views over the harbourside….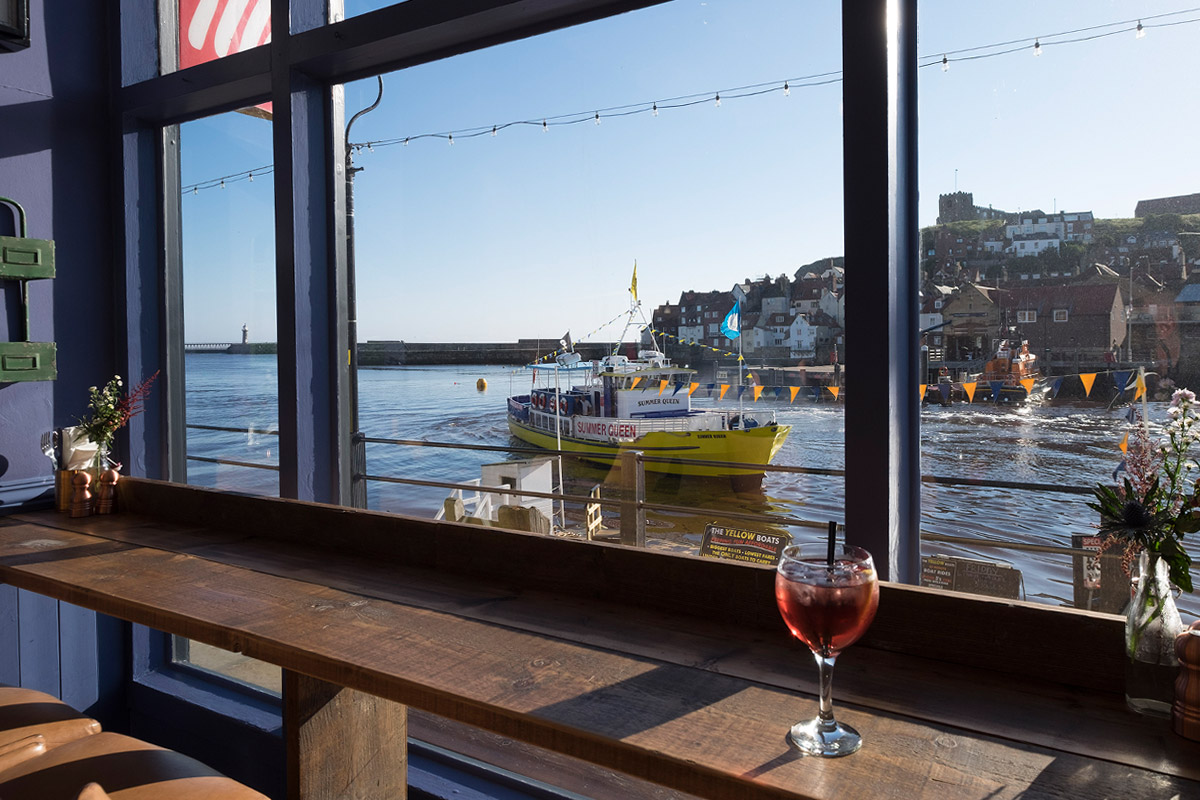 What is your name?
Abbie Winter
What is you job title?
Supervisor at The Moon and Sixpence
Do you mind telling us how old you are?
I'm 29.
Have you lived in Whitby all your life?
I've lived in Whitby for 9 years. My Mum came here 14 years ago. I wanted a quiter life and change of scenery and I was often coming to visit family and thought it would be a great place to set up a business. I have kids myself now who go to the local nursery.
What do you love most about Whitby?
I love the coastline, the sea views and the sun rise and sun sets. I love the ???
What do you like least about Whitby?
Scarborough Borough Council annoy me. Whitby should have it's own council. Scarborough make decisions based on our town. They don't live in a little town. They will put in a Costa Coffee and a choir of fish and chip shops and Whitby should have their own coucil to make these decisions.
What has changed in the town over the past 10 years or so?
They are allowing lots of corporate businesses in to the town
In your spare time what do you like to do?
I enjoy walking
Do you have any children?
Yes, I have a daughter called Lola.
Do you think they will stay in Whitby or move away?
Lola is very young but I think she will stay close by. We have 4 or 5 generations living in Whitby.
Will you ever leave Whitby?
I might move out to one of the quieter villages just outside Whitby, like Sleights where I could get more for my money like a bigger garden. Whitby is getting very expensive.