Our Festive Guide to Whitby
Festive Food in Whitby: Dining in or out at Christmas or New Year
No winter break is complete without indulging in delicious food, and whether you choose to dine in your Shoreline Whitby cottage or out at a local restaurant, you will be well catered for.
Cooking Christmas or New Year Dinner in your Shoreline Cottage
Christmas Day is the one time that most restaurants in Whitby close to give their teams a well-earned rest. So, we've made cooking Christmas dinner or a New Year feast in your Shoreline cottage easy. For rustling up a family feast, each Shoreline kitchen includes oven baking trays, Yorkshire pudding tins, glassware (including champagne flutes), and a fridge and freezer compartment for storing ingredients.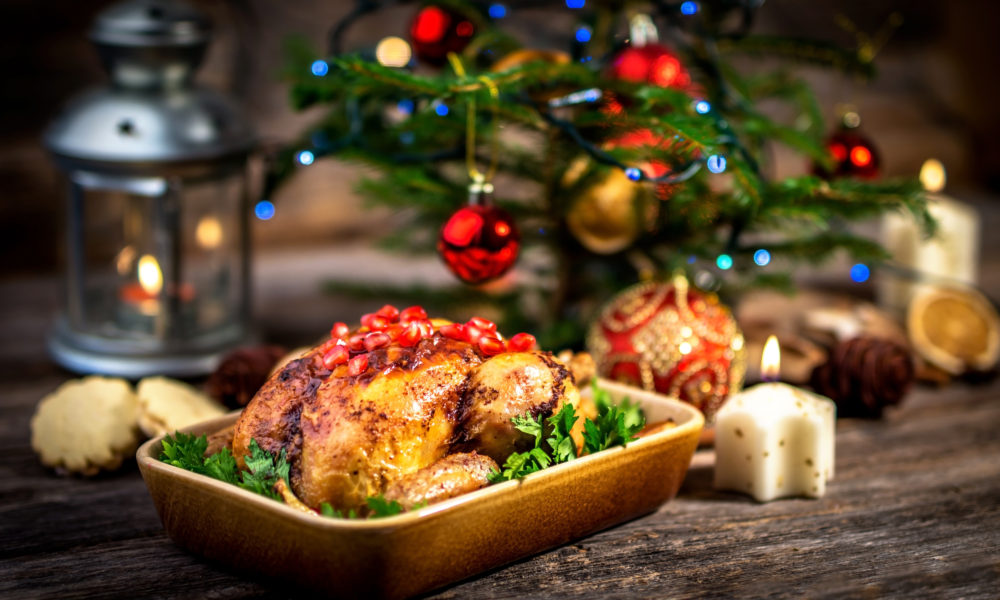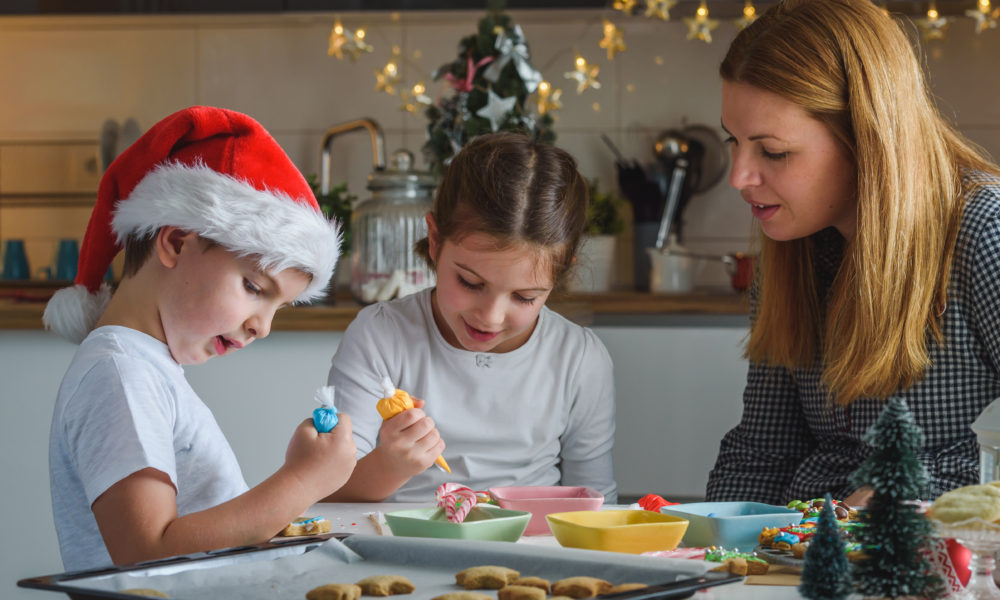 Supermarkets in Whitby
The large local supermarkets in Whitby offer a food delivery service: both Sainsbury's and The Coop in Whitby accept grocery orders online when you book in advance. Or choose a special treats hamper for delivery or collection from Bothams Bakery or Whitby Hampers. There is also Lidl, Aldi and Food Warehouse in Whitby, and several small independent food retailers for your Christmas and New Year groceries.
Fortune's Kippers, Whitby
For something special and local for your Christmas menu, pay a visit to Fortune's Kippers on Henrietta Street (Whitby's east side). The family business smokes world-famous kippers, as well as beautiful salmon and bacon. You can also buy their special kipper pate for a delectable festive menu starter. It's best to pre order items on 01947 601 659 as they close around 11am on Christmas Eve, until January.  All products can be vacuum packed or frozen, so will taste fantastic beyond your New Year party.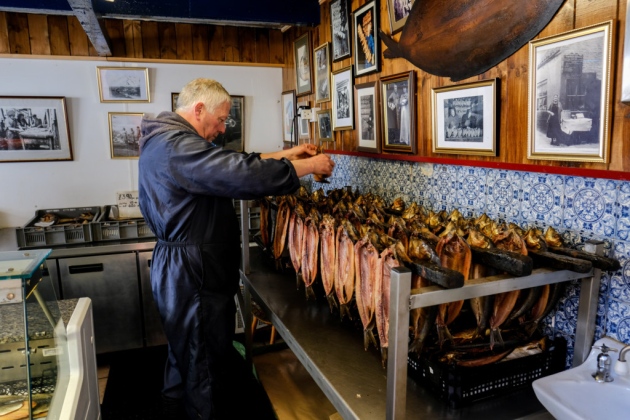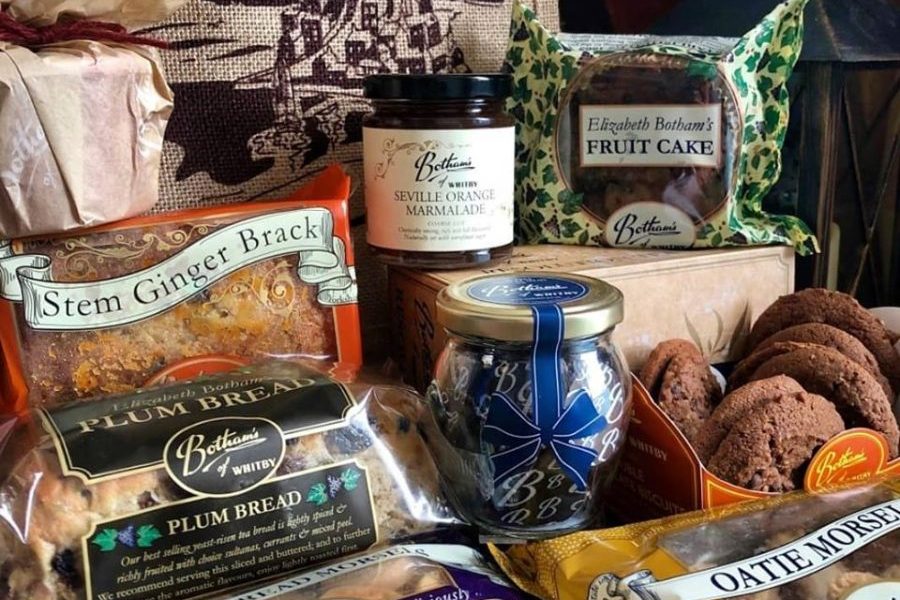 Off-Licenses in Whitby
For buying celebratory wines, beers and spirits, we recommend Clark's of Whitby off-license on Skinner Street, Oddies Wine Shop on Baxtergate, The Green Dragon on Grape Lane, or Bargain Booze on Windsor Terrace Whitby.
Our Pick of the Best Restaurants in Whitby
We recommend you book early for eating out in Whitby at Christmas or New Year; please check opening times and book direct. Our recommended restaurants are always popular:
Abbey Wharf Whitby: Serving fresh, locally sourced meals for eat in and takeaway. Extensive selection of real ales, beers, spirits and cocktails. Open every day except Christmas Day and serving food 11.30am – 8.30pm.
The Stables: Part of the Inn Collection Group serving home-cooked Yorkshire and British pub food every day from 7.30am until 9pm, and a two or three- course festive menu throughout December. Three-course Christmas Day lunch is available, as is a New Year party night.
Estbeck House: AA Rosette-wining restaurant in central Sandsend, Whitby, offering seafood, local ingredients and a frequently updated menu. Open daily except 24th, 25th and 26th
Harry's Lounge Bar & Brasserie: Overlooking Whitby harbour. Breakfast, lunch, modern brasserie-style menu and steaks. Open every day except 25th
Moutrey's: Italian restaurant serving pizzas and pasta every day except 24th, 25th and 26th
Penny Hedge Pub Whitby: Serving a festive set menu.
Rusty Shears: Relaxed café bar with menus for sharing. From breakfasts and homemade cakes to bistro evenings, speciality teas, coffees and over 150 gins. Open daily except 25th
Moon & Sixpence: Cocktails, beers and modern British menus on Whitby harbourside.
Albert's Eatery: Seafood specialists on Church St, Whitby
Ditto: Small, family run cafe on Skinner Street inWhitby. Serving breakfasts, homemade sandwiches and drinks in a relaxed friendly environment.
Met Lounge & Ballroom: A relaxed and dog-friendly place for a bite to in Whitby.
Sanders Yard Bistro: A charming informal bistro in central Whitby offering modern cuisine from breakfast to early evening.
For more ideas of spending time in Whitby at Christmas and New Year, read our Festive Guide.
Check availability for next Christmas or New Year at a Shoreline Whitby Cottage.