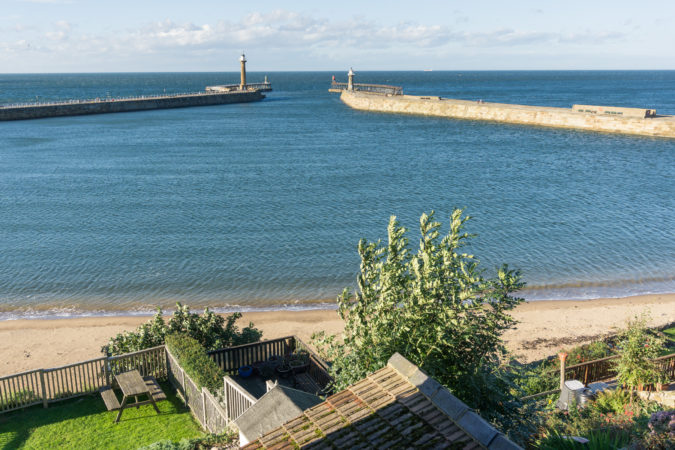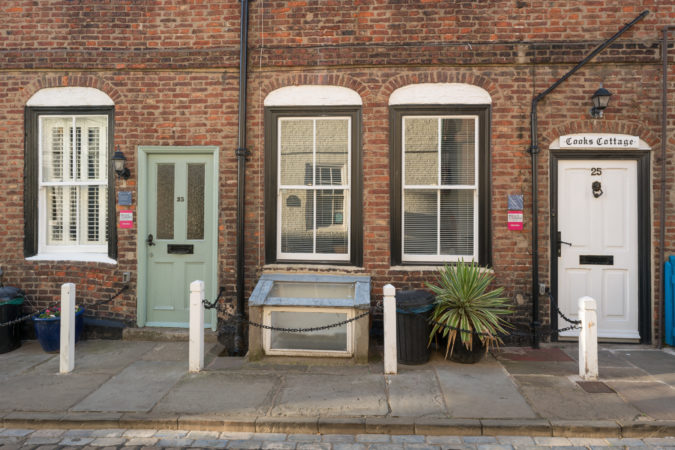 Cooks Cottage
(SC40)
East Side, Whitby
for 3 nights
Last minute deals Available
Cook's Cottage, 17 December, 3 Nights – £450

Cook's Cottage, 17 December, 3 Nights – £450

£450.00
Holiday starts 17/12/2021
For 3 nights
---
Overview
Location doesn't get better! You'll be at the heart of Whitby's popular and historic East Side. Soak up a sea view from nearly every window and stroll to the shops or 199 Abbey Steps within minutes.
Add to shortlist
Share
---
Description
Bright and airy, Grade II Listed Cook's Cottage is one of our most popular 3 Star properties in Whitby. It isn't modern and can't be described as luxurious but it makes a great bolt hole for exploring the town and it has the most glorious sea views.
This traditional fisherman's cottage sleeps five guests in two bedrooms. The sea view from the kitchen is mesmerising, making washing up a pleasure and there's a cosy log-burning fire in the combined lounge and dining room as well as in the main bedroom. You'll have ample seating and all the TV technology you could need, although the lively harbour scenery offers plenty of intrigue.
The views get better the higher you climb up the status staircase. The main bedroom comfortably sleeps three and its impressive fireside is the perfect spot for a quiet read. The house bathroom is on this first level too where the over-bath shower lets you drift away on another uninterrupted seascape!
Our favourite view is from the uppermost twin room that doubles as a second sitting room. Its views are some of the best in Whitby and you can even catch a glimpse of St. Mary's Church out the back.
---
Features
1 Standard double
3 Single beds
2 Cot space
2 Z-Bed space
1 Baths
1 Shower
Sea view
2 Wood burning stoves
2 minutes' walk to the beach
Short walk to public car park
No pets
Wifi
Logs provided for one evening
Some low ceilings or doors
Access statement
Key Info
Check In: 5:00 pm
Check Out: 10:00 am
17th Jul – 4th Sep
change over day: Sunday
Rest of year: Any Day
Price List
Show
2021

1 Nov - 21 Dec: £500

2022

2 Jan - 10 Feb: £400
February Half Term
(11 Feb - 20 Feb): £500
21 Feb - 31 Mar: £400
Easter
(1 Apr - 17 Apr): £650
18 Apr - 28 Apr: £600
Early May Bank Holiday
(29 Apr - 1 May): £650
2 May - 26 May: £600
Summer Half Term
(27 May - 5 Jun): £650
6 Jun - 2 Jul: £700
Summer
(3 Jul - 17 Sep): 7 nights only
18 Sep - 20 Oct: £1200
October Half Term
(21 Oct - 30 Oct): £650
31 Oct - 21 Dec: £500

Special Holiday Periods

Christmas
22 Dec - 27 Dec
(5 nights): £

625

Mini Break
27 Dec - 30 Dec
(3 nights): £

450

New Year
30 Dec - 2 Jan
(3 nights): £

550
All prices exclude special offers
The Local Area
You'll love the position of Cook's Cottage, you're just 30 seconds' stroll from the beach and the historic 199 Steps that lead up to Whitby Abbey. You can explore the harbour or sample Whitby's famous fish and chips in no time. You're half a mile from Whitby Train Station. Or drop your bags at the cottage before finding a space in the public car park that's around 15 minutes' walk.
Get Directions
Please note that the exact location of the property may differ slightly from the map.
---
30 Reviews
Mrs M, Sheffield
Wonderful stay in Wonderful Whitby at Cook's Cottage.
Mrs T, Sheffield
On May the 18th this year we hired 9 cottages mostly on Henrietta street which included, Beach house, Cooks cottage and Captains Quarters for our wedding guests. Every one of the cottages were amazing to be honest .No one wanted to go home, they had everything that you could possibly need. Each cottage had its own style and were immaculate throughout. Thank you Shoreline we will certainly be coming to visit again very soon.
Mrs W, Knottingley
We've had a lovely say in this cozy cottage. The view from that attic bedroom is fantastic. Will definitely book Cook's Cottage again.
More reviews
You might also like